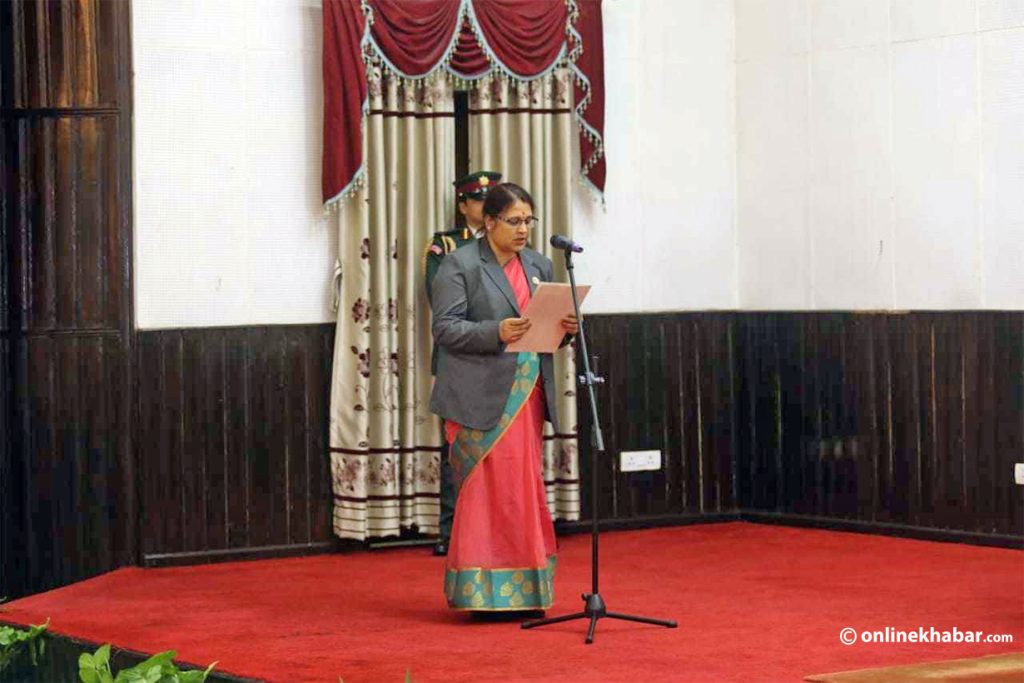 Kathmandu, August 14
President Ram Chandra Paudel has administered the oath of office and secrecy to the newly-appointed Minister for Federal Affairs and General Administration Anita Devi.
Devi, from Janamat Party, took the oath of office at a ceremony organised at the Office of the President on Monday.
Present at the ceremony were Vice President Ramsahay Prasad Yadav, Prime Minister Pushpa Kamal Dahal, Speaker Devraj Ghimire, National Assembly Chairperson Ganesh Prasad Timilsina, Janamat Party Chair CK Raut, constitutional bodies chiefs, chief secretary and security bodies' chiefs.