Kathmandu, January 22
A day after the police firing killed three people during a UDMF protest in Rangeli, the ruling CPN-UML and the main opposition Nepali Congress engaged in a war of words over the killings, in the Parliament.
At Friday's meeting of the House, lawmakers from the CPN-UML said the sad incident took place as cadres from the United Democratic Madheshi Front tried to trample on the constitutionally-guaranteed right to organise a peaceful gathering. On their part, NC lawmakers accused the UML of killing Madheshi people in the name of its Madhesh awareness campaign.
At the zero hour, UML lawmaker Chuda Mani Jangali BK accused UDMF cadres of trying to attack UML cadres gathered for a peaceful gathering with spears and khukuris.
Another UML lawmaker Yagya Raj Sunuwar accused the UDMF of trying to violate the constitutionally-guaranteed right to organise a peaceful assembly.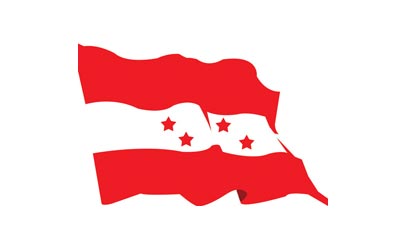 In response, NC lawmaker Mahendra Yadav pointed that the constitution has also guaranteed the right to organise a peaceful protest. The UML made a mistake by organising its gathering at the venue where the UDMF had planned to organise its programme.
He blamed the UML-led government for conspiring to kill Madheshi people in the name of a Madhesh awareness campaign. "What is the reason behind a brutal suppression of the Madhesh movement at a time when parties — three major parties and the UDMF — were coming close to an understanding?"
At the meeting, UCPN-Maoist lawmaker Ram Narayan Bidari said: Earthquake victims are dying from cold, people are finding it hard to make a living due to hike in market prices.
He wondered if the government indeed exists.
Interestingly, UML lawmakers Jayanti Rai and Jivan Kumari Ghimire questioned the competencies of their own government, saying: The government seems invisible at a time when people have been facing hardships due to black-marketing and increasing market prices. This is unfortunate.
Lawmakers from Madhesh-centric parties boycotted the meeting, pointing that the government is bent on suppressing the Madhesh movement instead of showing seriousness to address its agendas.