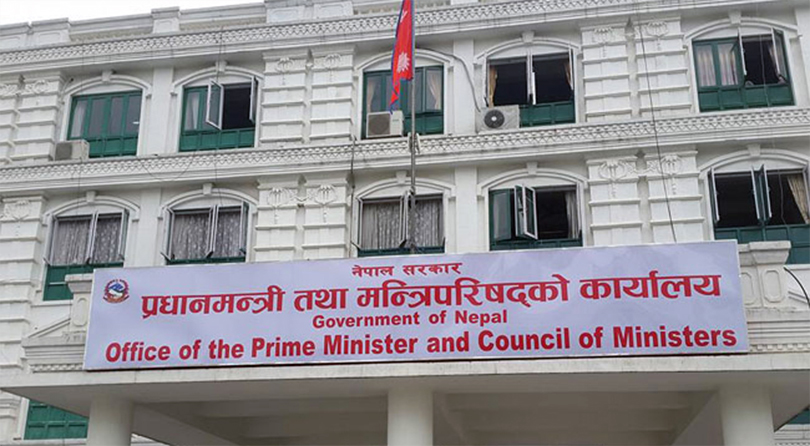 Kathmandu, August 3
The government on Thursday promoted 11 deputy inspectors general of Nepal Police to the vacant positions of additional inspectors general.
A Cabinet meeting held this morning promoted the officials as per a recommendation from the Ministry of Home Affairs.
Those promoted include Jaya Bahadur Chand, who was earlier made the IGP by the Cabinet. The Cabinet decision, however, was stayed by the government after his batch-mate Nawaraj Silwal filed a writ against the decision.
Likewise, another senior DIG Bam Bahadur Bhandari has also been promoted. He was also a contender of the IGP race before incumbent IGP Prakash Aryal's appointment.
Other promoted include Devendra Subedi, Pashupati Upadhyaya, Keshari Raj Ghimire, Madhav Prasad Joshi, Bijaya Lal Kayastha, Kamal Singh Bam, Mingmar Lama, Rana Bahadur Chand and Bijaya Kumar Bhatta.
Meanwhile, Silwal was not promoted as his writ demanding his promotion to the position of Inspector General is sub-judice at the Supreme Court.
Earlier, the promotion process was stalled as three police officials filed a complaint against the recommendation. The complaint, however, was later quashed after concluding their claim was not appropriate, paving the way for the government for the promotion.