The announcement of an election alliance between major leftist forces of the country—CPN-UML and CPN-Maoist Centre—continues to be the most significant topic for discussion for opinions writes and editors since last week. Kantipur and Nagarik have published more than three articles over the issue whereas other major Nepali broadsheets have also given considerable attention to them.
Nevertheless, some other significant issues have been discussed by the opinion makers in the Kathmandu press today.
For better ties between people's representatives and staff
The leader article in Rajdhani penned by Shree Prasad Prasain discusses likely differences between staff at the local level and newly elected people's representatives and suggests ways to overcome them. He takes comments made by the newly elected mayor of Dhulikhel Municipality in Kavre district as an example of the conflicts and holds both the sides responsible for such troubles.
He says the staff should obediently carry out duties assigned to them and they should not engage in any trade union activities except those directly related to their professional interests and career development. Likewise, the political leadership should not discriminate between the staff on the basis of which political parties they are aligned to. Prasain suggests that all the staff should be treated equally.
He points out that the conflict between two sides may halt all administrative functions of the local government. Likewise, differences between two groups of elected representatives may also affect the smooth service delivery as recently seen in the Kathmandu Metropolitan City.
"These initiatives will make the state administration clean and transparent," he concludes, "All stakeholders should pay attention to them."
Kiranti's note of dissent on UML-Maoist merger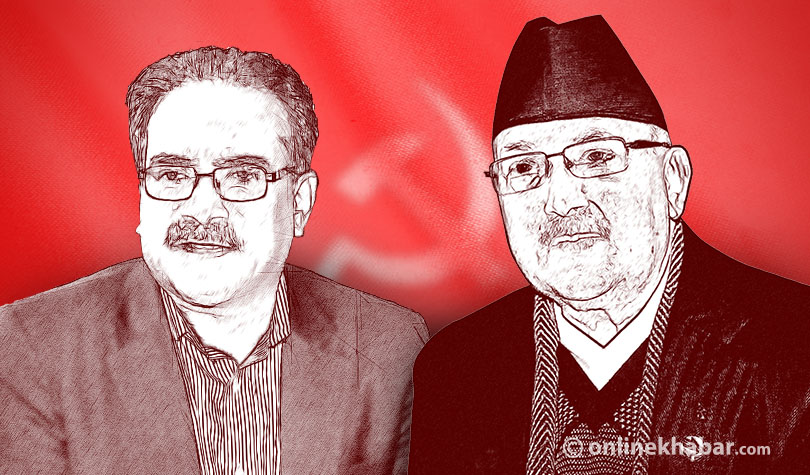 CPN-Maoist Centre leader Gopal Kiranti has written an article in Naya Patrika today expressing his reservations over the party leadership's decision to form an election alliance with the CPN-UML and prepare a merger between the two parties after the polls.
For Kiranti, Maoism is the "supreme science" of communism and those who do not believe in it cannot be real communists and revolutionary forces. His apparent target is the CPN-UML, which has embraced Marxism and Leninism, but not Maoism, as its guiding principles.
Kiranti says his party Chairman Pushpa Kamal Dahal could not give a satisfying answer to his question on how the party would advocate for issues of identity after the unification though he has made a commitment not to ditch the issue. But, Kiranti says a two-lone struggle will begin within the party over the issue of identity.
The leader argues, "Nationality has two sides in a multi-ethnic country like Nepal: external and internal. In the surface, the UML is okay in terms of external nationality. But, in terms of internal nationality, it has been presenting itself as a dominating force." His conclusion is that the unification which is based on ideology only can prepare grounds for real socialist revolution in Nepal.
Need to formulate surrogacy legislation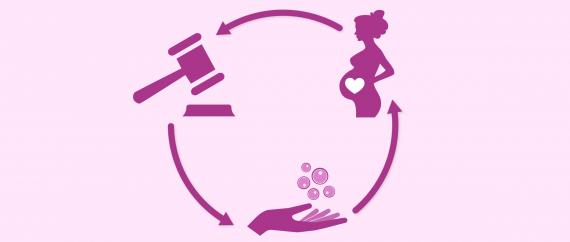 Rajaram Shrestha in his article for Gorkhapatra has pointed out the need to prepare a law to regulate the practice of giving birth though surrogate mothers. As a Supreme Court verdict has banned using wombs of surrogate moths for commercial purpose, no monetary transaction should involve in the process; therefore much attention needs to be paid while developing surrogacy as a form of altruism, he says.
His conclusion is that the state should pay attention to formulate such laws at the earliest so that no one misuses the new technology to make easy bucks by using women's body.
EPG: Miles to go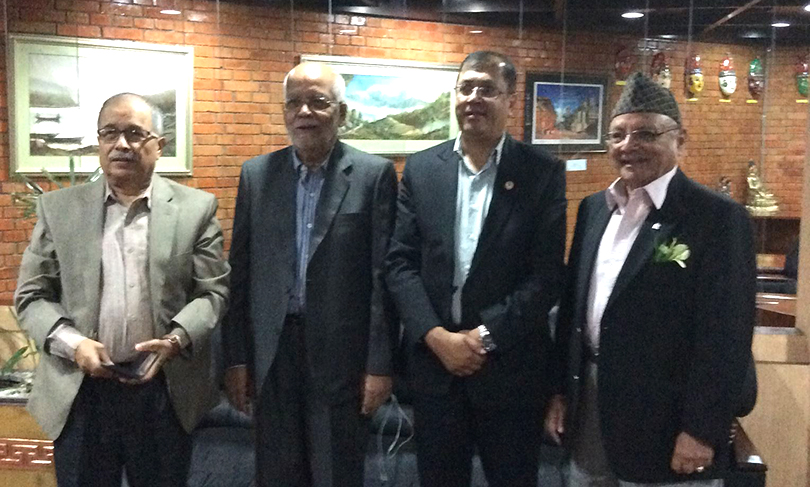 Former Under-Secretary at the Ministry of Finance Hari Prasad Shrestha in his op-ed for Republica has argued that the Eminent Persons' Group on Nepal-India Relations has a a lot to do before it submits its report to the governments of both sides. As the bilateral group recently concluded its meeting in Kathmandu recently, Shrestha points out that there are many bilateral treaties and agreements that have put Nepal on the receiving end; hence all those issues should be dealt with.
He writes, "Often Nepal has to abide by terms prescribed by India. In an open breach of trade and transit treaty, India even imposes tariff and non-tariff barriers, additional taxes, quantity restrictions, quarantine barriers and anti-dumping duties on Nepali goods. EPG of Nepal must seriously discuss these issues with its Indian counterpart."
Though its report is non-binding, his conclusion is, "A lot depends on the persuasive skills of Nepali's EPG members."
---
Published on October 11th, Wednesday, 2017 10:04 AM
---
Download Onlinekhabar App. Android click here & IOS click here . Keep in touch with us on Facebook, Twitter & YouTube.