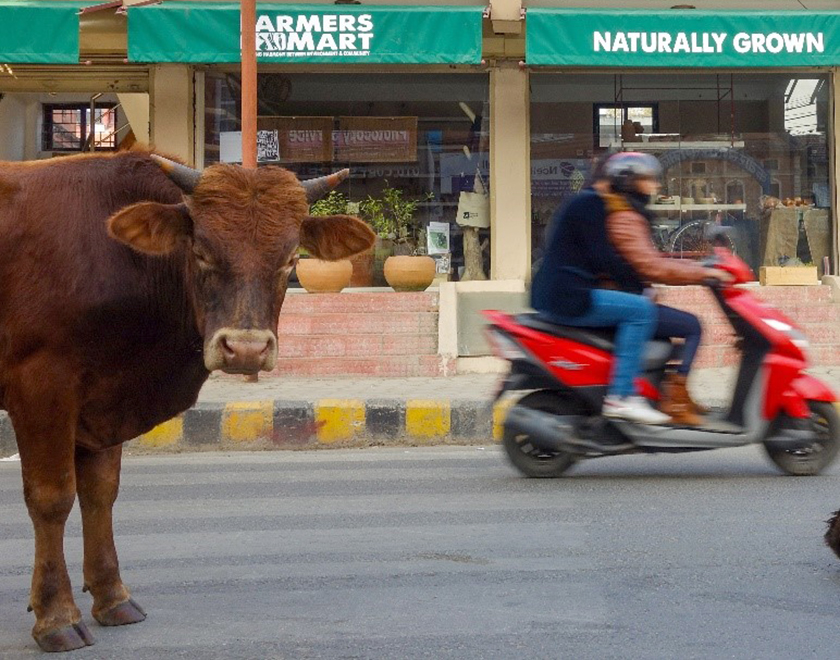 Kathmandu, March 4
Concerned over the fate of stray cattle, especially cows and oxen, of Kathmandu, a writ petition has been filed at the Supreme Court demanding that the government ensure immediate protection of them.
Advocate Padam Bahadur Shrestha on Sunday filed the writ, naming the Office of Prime Minister and Council of Ministers, the Ministry of Agriculture and Livestock Development and the Department of Livestock Services among others the defendants.
Shrestha has demanded an end to the ill treatment and cruelty towards the stray cattle, especially the cows and oxen, and urged the government to protect them from diseases and hunger and provide them safe shelters.
The petition mentions that Article 9 (3) of the constitution has stipulated the cow to be the national animal of Nepal. It also argues that protecting them is necessary as both the cows and the oxen are considered gods in Hinduism.
RSS