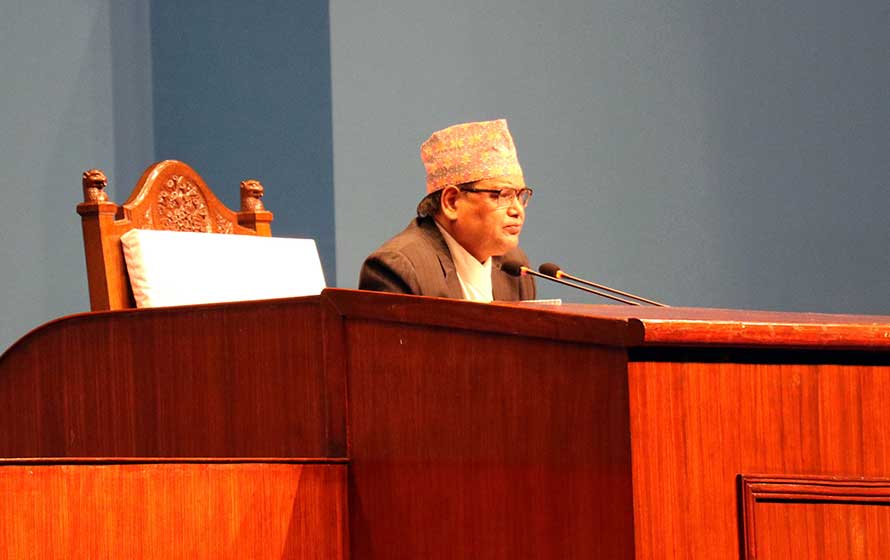 Kathmandu, January 24
Speaker Krishna Bahadur Mahara says he will make his efforts to endorse the National Medical Education Bill from the House of Representatives meeting on Friday.
Mahara, however, maintains that his efforts will be peaceful.
The Speaker's statement comes at a time when the main opposition party, Nepali Congress, is obstructing the parliamentary meetings demanding that the federal government operate two hospitals named after its deceased leaders. The party has accused Mahara of favouring the ruling side.
However, Mahara claims that the operation of the hospitals and the Medical Education Bill are different issues; hence one should not be used to obstruct the way for the other.
He admits that he is under pressure from both the sides, claiming he will try to take the middle path.
"The ruling side wants to do it [endorse the bill] anyhow, the opposition ties to block it anyhow. But, I will try to settle it. I am hopeful that some conclusion will come out tomorrow," he told journalists in Singhadarbar on Thursday.