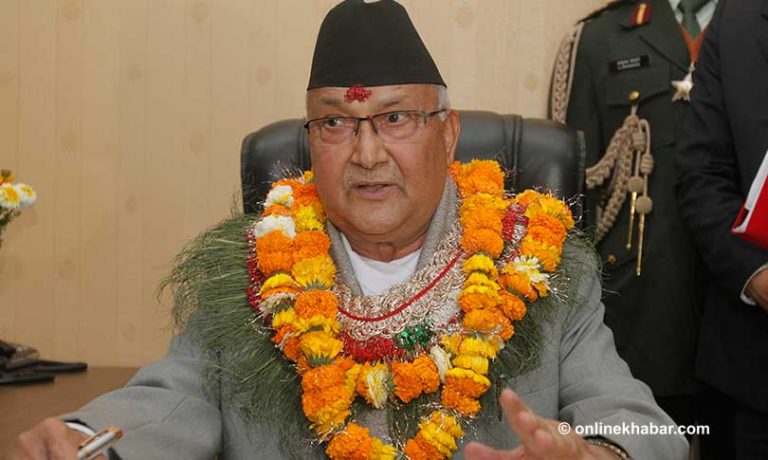 Kathmandu, February 20
New Prime Minister KP Sharma Oli says he will revive the Budhigandaki Hydropower Project which has been uncertain after that previous Sher Bahadur Deuba-led government cancelled its contract signed with a Chinese company.
In an interview with South China Morning Post, which the newspaper claims to be Oli's first talk with media after he assumed the office of premiership last week, Oli, however, does not clearly mention if he wants to give back the project to Gezhouba Group.
"Political prejudice or pressure from rival companies may have been instrumental in scrapping of the project. But for us, hydropower is a main focus and come what may, we will revive the Budhigandaki project," he says.
Immediately after then government's decision to scrap the agreement, Oli had said the agreement cancelled the contract after the contractor denied giving then ruling parties 'sufficient donation'. He had also warned that the next government to be formed after elections might choose to revoke the decision.
The government had assigned state-run Nepal Electricity Authority to build the project, but the Authority has done nothing to expedite the construction works.