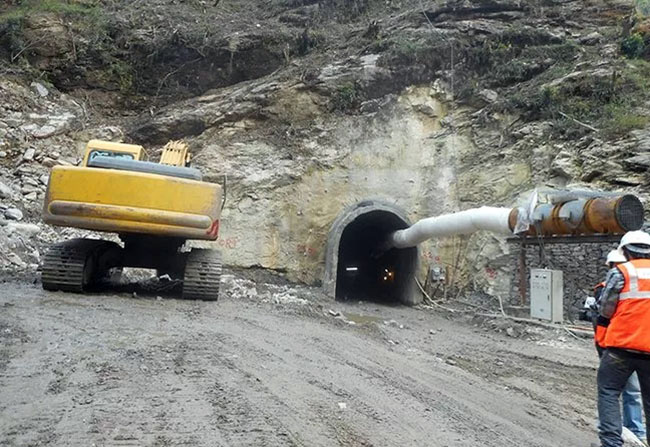 Kathmandu, November 18
Construction of the Sundarijal-based water processing centre, a component of the Melamchi Drinking Water Project, is in its final stage. The parliamentary Development Committee, while monitoring the project construction work at Sundarijal, found that 95 per cent of the construction work is over.
On Friday, the Project Implementation Directorate also conducted field inspection of pipelines and the pond meant for distribution of Melamchi water in the Kathmandu Valley.
Ramakanta Duwadi, deputy executive director of the project, informed committee Chair Rabindra Adhikari that construction of the pond, which can store 85 million litres of water, is in final stage.
He said: By Falgun (about four months from now), we will complete construction of the processing centre. We will start construction of another pond of the same capacity by Push (about a month from now). We have already invited tender for the same.
Project director, Tires Prasad Khatri, said the directorate has already installed pipelines having total length of 419 km in the valley where pipelines with total length of 670 km have to be installed.
He said: We are working with the aim of laying all pipelines required for the project before Asoj, 2074 (about 10 months from now) and plan to construct nine ponds in the valley by then. It is difficult to lay pipelines on busy roads.
Government aims to bring 170 million litres of water daily to the valley from the Melamchi Stream in Helambu VDC, Sindhupalchok, through a tunnel and a network of pipelines, among others. While construction of a major segment of the tunnel (21.194-km-long) is already complete, another 6.39 km stretch is yet to see completion, according to the project. Before Dashain, 2074 (about a year from now), the project aims to bring Melamchi water to the processing centre in Sundarijal.