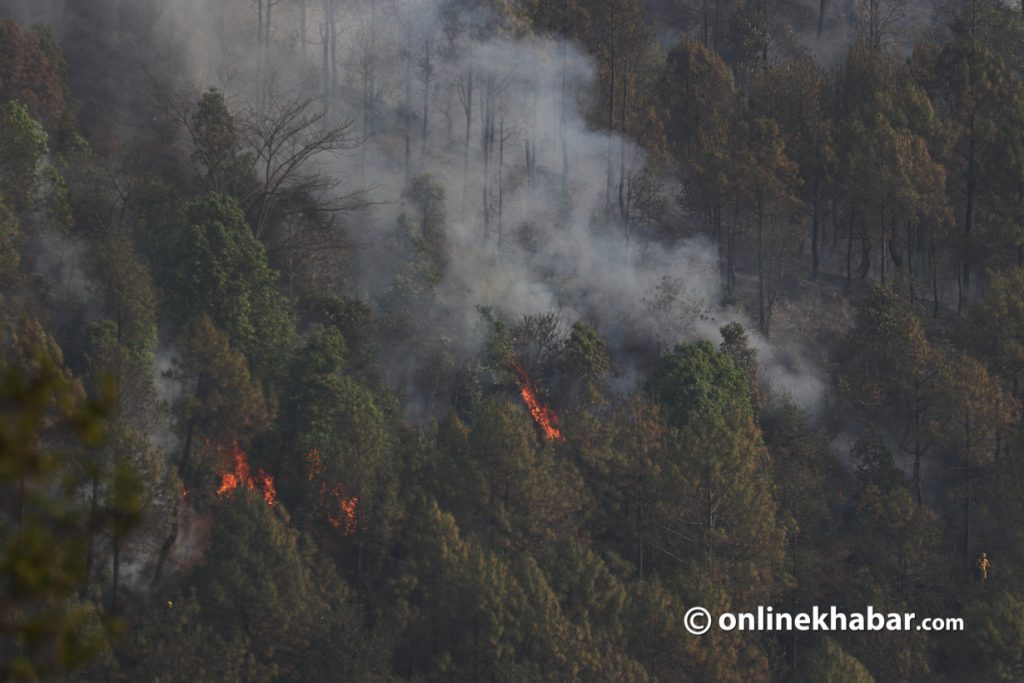 Kathmandu, April 14
There has been an increase in the number of wildfires in different parts of the country. According to the data of the Forest Department, there are 92 active wildfires as of Friday morning.
Fires have spread in the forests of different parts of the Terai. According to the department, wildfire has spread in Chitwan, Parsa and Pyuthan. These fires are also active in the hilly areas of the country.
According to the department, fire is raging in 15 places in Pyuthan, 14 in Chitwan and 10 in Parsa. Fires are active in seven places in Palpa, six in Dang and five in Gorkha.
Wildfires cause biological and environmental damage to wildlife, plants, vegetation, herbs and wood. However, due to a lack of budget, no initiative has been taken by the government level and agencies to control the fire.
According to the Department of Environment, wildfires have raised the level of air pollution in Kathmandu and the central and eastern parts of the country.
The department has requested the general public to join hands with the concerned agencies to control the forest fires.