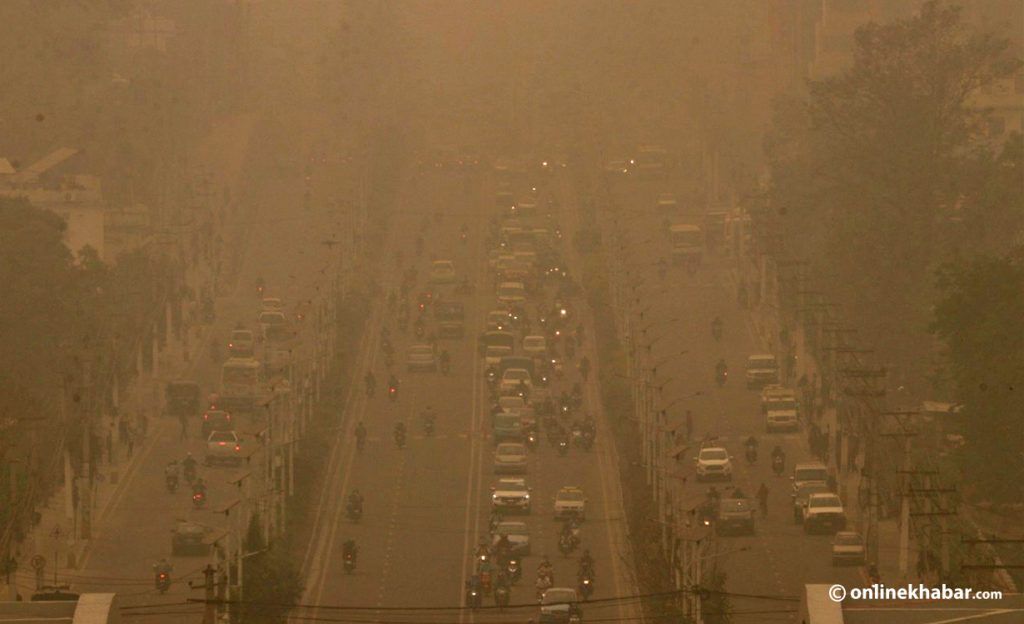 Data from the State of Global Air states that over 42,000 people die of pollution every year. But, this is not acknowledged well because they are categorised as deaths from lung or heart diseases and not air pollution. Yet, it remains a significant problem all over the world.
In Kathmandu, during the winter times–generally from November to February–the problem increases significantly. It becomes more evident when on days like January 5, 2021, the air quality peaked at over 480 affecting visibility and causing eye burns among people. Yet, this begs the question of whether Kathmandu air is healthier during other seasons. Definitely, it is not because everybody talks about it but no one takes action.
Another question is why winter is the peak of pollution. To answer this, here are some key points that you need to understand.
1. Why is winter air a concern?
Geographically, Kathmandu is a valley, so people living here are more at risk as the pollution gets trapped within. On top of that, when winter comes, the temperature drop in the air further traps the pollution closer to the ground level. So, as a result, it becomes like a lid where people are trapped inside.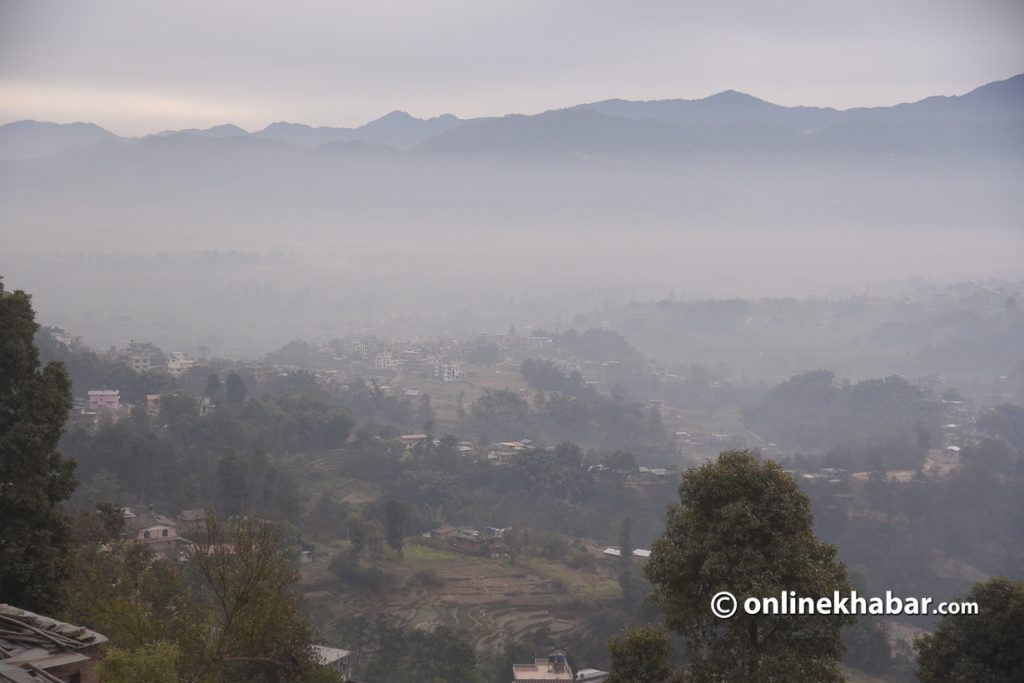 2. What are the figures?
Currently, people in Kathmandu are living and breathing in an unhealthy environment with an average AQI of about 170 in real-time. The PM 2.5 concentration is currently 16.6 times above the WHO annual air quality guideline.
Although the yearly average has been stable at 50, on average. Meanwhile, it is no less than 150 on working days in other seasons also.
3. Why is it a growing threat?
Due to the growing pollution of Kathmandu's air, there is a constant threat of being choked and/or facing long-term breathing problems. For this, many have said air pollution is indeed a silent killer.
According to the World Bank, 7.5 per cent of welfare loss [in South Asia] is because of pollution. So not just social, there are visible economic impacts of air pollution.
4. So, what are the causes?
Vehicle emissions and road dust contribute up to 60 per cent of the pollution in Kathmandu, making it the biggest contributor.
Other factors are open waste burning, emissions from brick kilns or factories, and households. Stakeholders say people are also taking pollution as an acceptable byproduct of development with construction, infrastructures and vehicles increasing.
Apart from this, the inactive civil society, lack of research, advocacy and lobbying, lack of mobilisation of human resources, lack of response from the government, unclear guidelines and policies, as well as their implementation, have all contributed to the problem.
For example, the Department of Environment issued the Kathmandu Valley Air Quality Management Action Plan 2020 on March 6, 2020, following approval from the Council of Ministers on February 24, 2020. In the policy, it was clearly stated that the government can declare a health emergency if the AQI exceeds 300. But, it has not been implemented to date.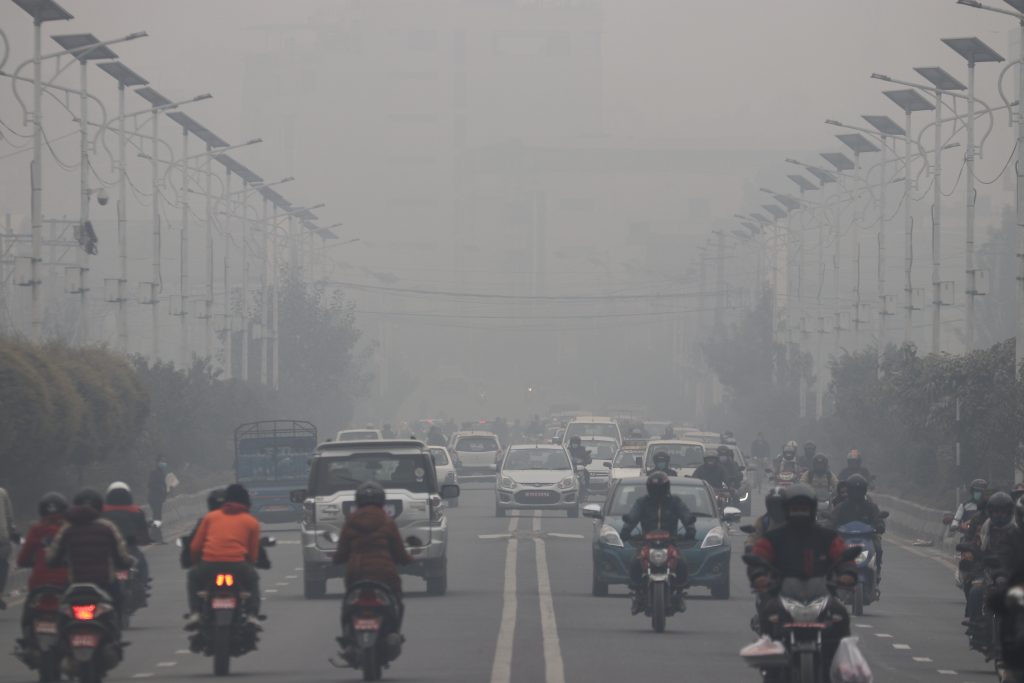 5. Isn't there any hope?
There are some hopes.
In 2002, post the strong local protests, the government shut down its [Himal] cement factory in Chobhar.
Likewise, the ban on the operation of polluting three-wheelers (Vikram tempos) in 1999 was also a step forward.
After the 2015 earthquake, the Department of Environment conducted a study and published a report about the pollution from brick kilns in the valley two years later in 2017. Following this, many kilns use newer technology to lower emissions of pollutants and greenhouse gases.
Integration of cycle lanes by local authorities has also been taken as a positive step.
Likewise, Thamel was announced as a vehicle-free zone in 2017. Kirtipur Mayor Ramesh Maharjan has initiated that the area would be vehicle-free to safeguard the heritage there.
6. Is it okay?
No, it is not; we have already missed many opportunities.
In May 2018, the Department of Transport Management (DoTM) made green stickers mandatory for all vehicles. But, its implementation has been in question and has resulted in old vehicles still plying the Kathmandu roads and emitting black exhaust smoke into the environment.
Also, there is no clear guidance that allows a penalty for them for contributing to air pollution.
Where the rest of the world encouraged cycle lanes and discouraged fossil-fuel vehicles, Nepal encouraged it with the expansion of the ring road and several town planning projects.
---
Originally published on January 6, 2022