The Communist Party of Nepal led by Netra Bikram Chand (Biplav) is celebrating its sixth anniversary today. This party, apparently, has its presence in all 77 districts of the country. But, the government has banned its activities since March 2019.
The group is notorious for strikes, bandhs, and violent acts of protests. And, Netra Bikram Chand, better known as 'Biplav', is currently underground. There is no sign that the ban will be lifted anytime soon or Biplav will come out.
Here, we explain why the party is banned and why its leader is underground with a brief historical background.
Who is Biplav?
Netra Bikram Chand started his political career during his Bachelor's level study as a student leader. He was active in the civil war (1996-2006) along with Pushpa Kamal Dahal (Prachanda) and Ram Bahadur Thapa (Badal), fellow Moist leaders. He played an instrumental role in grassroots-level protests.
As the war ended and the party joined the peace process, several rifts started between party leaders. In the meantime, Biplav accused Prachanda of deviating from their initial objective and being involved in political warfares. Then, Biplav and another Maoist leader Mohan Baidya parted their ways from the Prachanda-led party.
But, in 2014, another rift came between Baidya and Biplav. After that, he again separated from the CPN-M led by Mohan Baidya to form the Communist Party of Nepal on November 24, 2014.
Why is Netra Bikram Chand aka Biplav underground?
Although Biplav's party was seen active since its inception in November 2014, Biplav rarely showed up in the public since. Several news reports in 2015 and later claim he was underground.
Occasionally, the government approached him to sit and talk. However, the latter never made efforts for any dialogue. Meanwhile, they continued their violent acts.
On February 22, 2019, the last straw came in the form of bombing in different Ncell offices including the company's headquarters in Nakkhu, Lalitpur, where a person died.
On March 12, 2019, the Council of Ministers branded the group as a 'criminal and destructive faction'. Then, the government directed police posts across the country to arrest leaders and cadres of the party whenever they are spotted.
But, it is still unclear under which law they were to be prosecuted. The ambiguity still prevails.
How did Biplav get so infamous?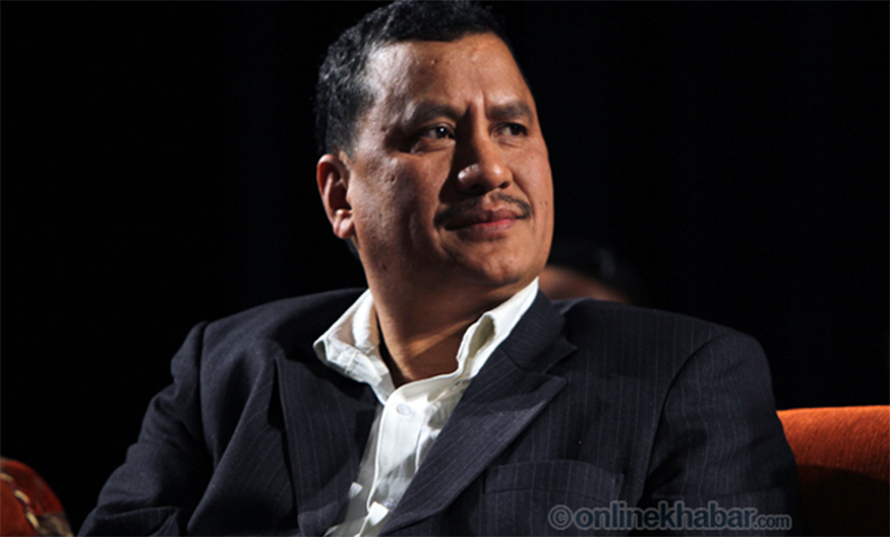 The party has been associated and accused of a lot of illegal acts including explosions, and extortion, many of which the party has taken responsibilities for. Some of the incidents include:
July 24, 2015: A general strike called against the drafting of the new constitution, a car vandalised and torched
October 23, 2017: The party opposed the parliamentary and provincial elections scheduled on November 26 and December 7.
February 24, 2018: Pressure cooker bombs detonated at Ncell towers in Chitwan, Rolpa, Nuwakot, and Dhankuta districts
April 17, 2018: Pressure cooker bomb detonated near the temporary Indian Embassy field office in Biratnagar
April 30, 2018: Detonated an IED at the Arun-III Hydropower Project Office in Sankhuwasabha
February 8, 2019: Three IEDs exploded near the powerhouse of under-construction Arun III Hydropower Project during a nationwide strike called by the student wing of the CPN
February 22, 2019: A series of arson attacks on Ncell offices in various locations, including Ncell head office in Nakkhu, Lalitpur. One person died and two others got injured.
March 7, 2019: A general strike is called in five districts.
March 8, 2019: Bomb explosion in Basundhara, Kathmandu, without any casualty, but there was the loss of property, abduction of Sudurpaschim Provincial Assembly lawmaker Debaki Malla in Bajhang.
March 12, 2019: Nepal government outlawed the CPN.
March 14, 2019: The party torched a passenger bus carrying wedding attendants in Kailali of western Nepal.
November 6, 2019: A week-long protest against India's announcement of its new political map including Kalapani, Lipulekh and Limpiyadhura
July 2, 2020: The party posted a notice demanding Devdaha municipality mayor Hira Bahadur Khatri vacate his house within 10 days. The party accused him of nepotism, corruption, and smuggling of timber among others.
August 23, 2020: The party set an excavator on a fire causing a loss of around Rs two million.
November 22, 2020: A Nepal Army disposal team disposed of an IED found at the under-construction overhead bridge at Tandi Bazaar, Ratnanagar Municipality in Chitwan.
October 21, 2020: Announced a week-long protest against the government citing the poor response to the Covid-19 crisis.