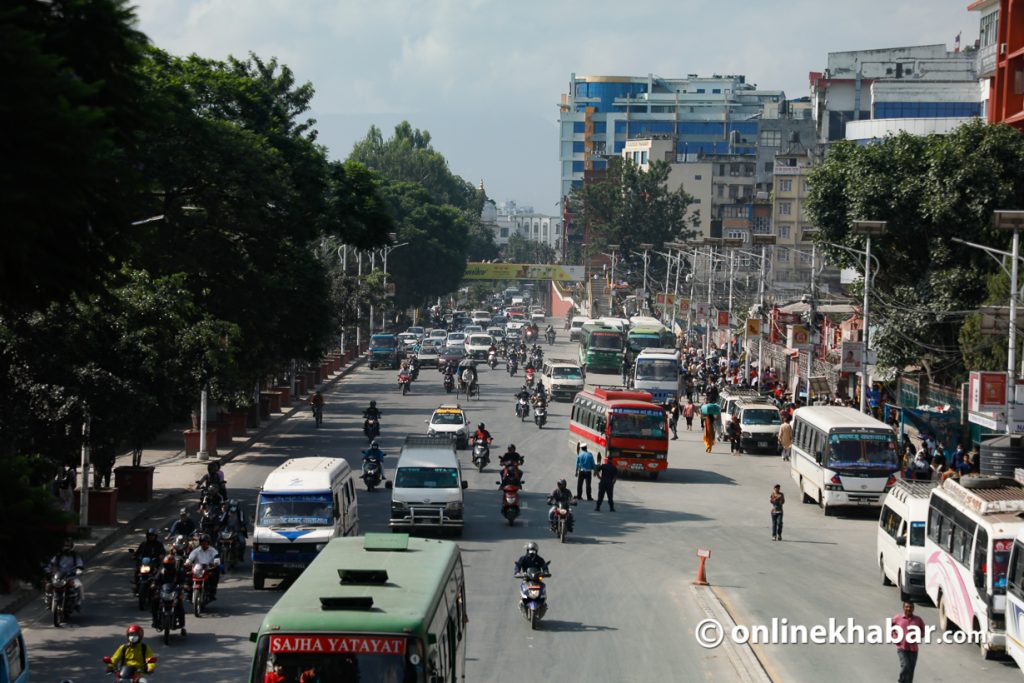 Kathmandu, August 23
A call for a Nepal bandh by four small communist parties including Netra Bikram Chand 'Bipalv'-led Nepal Communist Party has turned ineffective in Kathmandu and many major cities of the country.
Rajendra Prasad Bhatta, the spokesperson of the Metropolitan Traffic Police Office, says all vehicles are plying normally in the Kathmandu valley whereas the incoming and outcoming long-route buses are also smooth.
Traffic police have appealed to public bus operators and private motorists to continue their job without fear as the number of police personnel in the valley has increased.
However, two public buses have been vandalised in Kathmandu this morning. Police have arrested some cadres involved in obstructing the road.
Outside the capital, police reported sporadic cases of obstructions and planting of explosives in Kailali, Kavre and Rupandehi districts. A tipper has been torched in Dang.
Demanding the implementation of an agreement signed with the party and withdrawal of the arrest warrants against its leaders, the Biplav-led party and three of its allies had called the Nepal bandh.