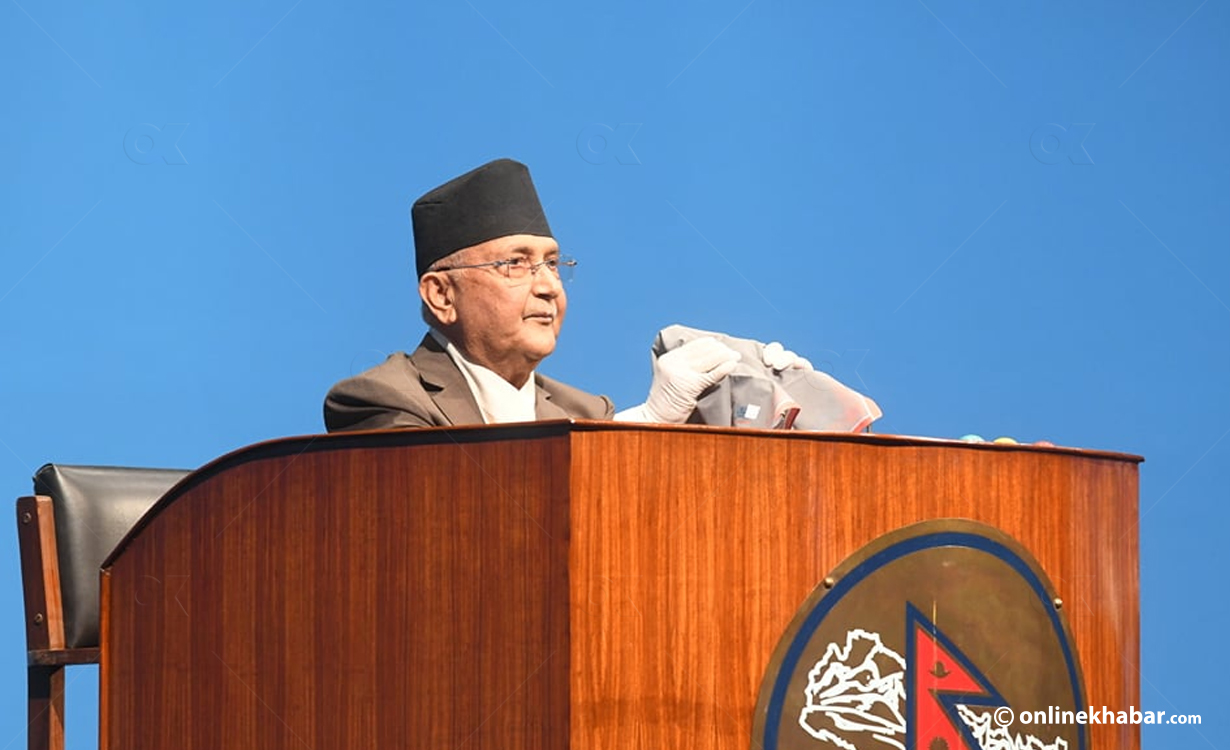 Kathmandu, May 19
Prime Minister KP Sharma Oli says he will ask India if it is ready to accept the truth over the existing border dispute between Nepal and India.
In his address to the House of Representatives on Wednesday, in response to the opposition lawmakers' queries about the government's annual policy and programme, Oli remembered the motto of India's state emblem, "Satyameva Jayate" ("Only truth triumphs"), and the four-head lion figure of the emblem. He then said, "I will certainly ask: will the truth really triumph? Or the lion?" Apparently, he was referring to India's dominating attitude by the 'lion' metaphor.
Oli said the entire nation was confident that the truth would triumph and it would be able to reclaim its land.
During his one-and-a-half-hour address followed by a question-answer session, Oli spent many minutes to explain how the government was tackling the issue and how it would move forward.
He also claimed that the government was also talking with China over the recent announcement of India about opening a link road to Manasarovar of Tibet using the Nepali territory. But, China said it would not affect Nepal-China border, hence Nepal and India could settle the issue through talks, Oli informed.
After the question-answer session, the House endorsed the annual policy and programme presented by President Bidya Devi Bhandari by majority votes.