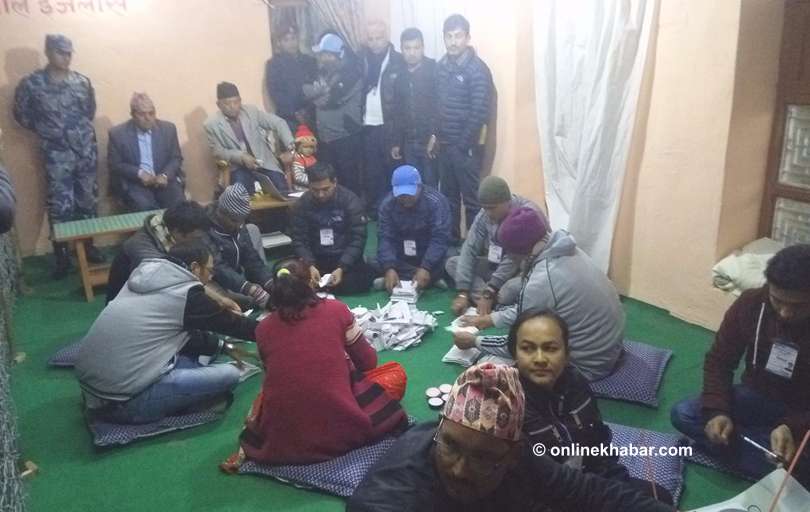 Kathmandu, December 7
After the conclusion of voting in 45 districts of the country, vote counting has begun in most of 32 districts which went to polls in the first phase last week after 5 pm today.
Meanwhile, the Election Commission is carrying out administrative and formal procedures before beginning the count in the districts which held voting today.
The Commission has already informed that the counting in most of phase-II districts will begin tomorrow only as all ballot boxes have to be taken to designated counting venues and political parties need to forge a consensus to begin the process.
The Commission has said it will announce first-past-the-post results in next four days whereas results of proportional representation will come in next four days.