Khaptad National Park is a popular ​​choice for domestic tourists. Also called the Crown of the Far-west, it is spread across Bajhang, Bajura, Doti and Achham districts.
I first visited Khaptad in 2011. No matter how many times I visit Khaptad, I still feel like going back every time; it calms my soul.
The destination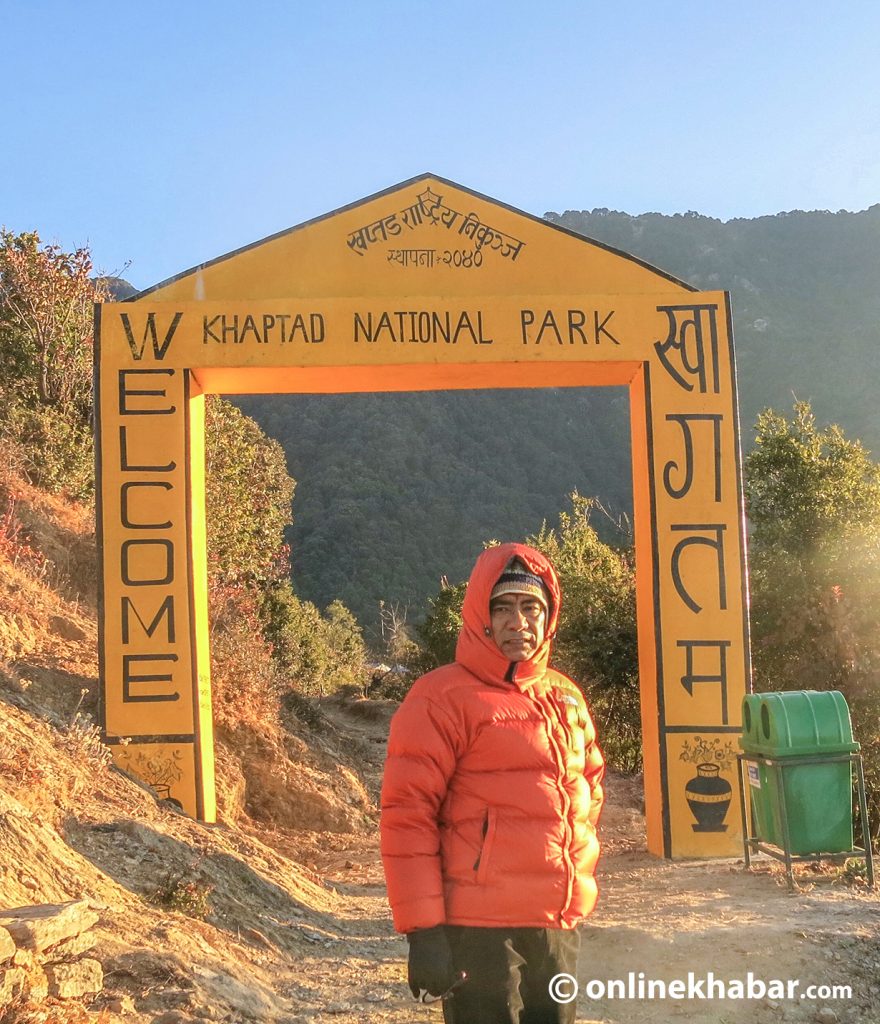 This time was my fifth trip to Khaptad, and I found it particularly enjoyable because of the cold weather. Commonly, this time of the year in Khaptad is snowy and chilly but when I reached, there was no speck of snow.
Khaptad a suitable destination not only for its natural beauty but also for its prospects in religious tourism. It is considered a holy place with plenty of mythological references. Somewhere, it is also referred to as Khecharadi Parvat. Here, many sages including Khaptad Baba once meditated.
Some of the major tourist attractions here include Khaptad Baba's Kuti, Triveni River, Khappar Pond, Shiva Temple, Sahasralinga, Ganeshsthan, Nagdhunga, and Kedardhunga among others.
Khaptad National Park is located at a height of around 3,000 metres above the sea level, with a total area of 225 square kilometres. There are 22, big and small, grasslands and 53 small hills inside Khaptad that are its main attractions.
From Khaptad, Api and Saipal mountains can also be seen nearby.
Facilities
On the first day of the trek, some people stay in Bichpaani and those who can walk a little more reach the Triveni Temple.
However, tourists lack proper accommodation in the Khaptad area. For now, accommodation is being arranged in joint collaboration of the Nepal Tourism Board and the Department of National Parks. The construction of a house with a capacity to accommodate 100 people a day is underway in the area. I am also involved in the project on behalf of the Nepal Tourism Board.
The construction work is satisfactory despite the geographical adversities and adverse weather conditions. We expect the work to be completed by mid-July.
With the contractor's action plan and commitment, we hope the tourists will get proper facilities to eat and stay, starting the next season. With this, we also hope that the number of tourists in Khaptad region will increase significantly.
At present, a homestay facility has also started its service in Jigrana, the entrance of Khaptad National Park. Khaptad Homestay has also brought a heli-tour package to promote the Khaptad region.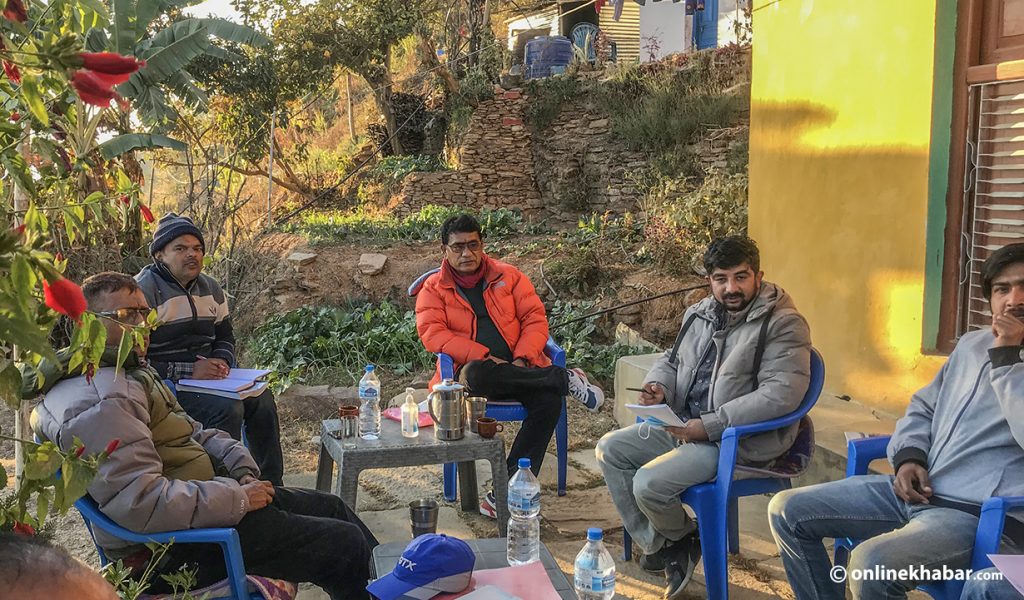 It brought the package after it became impossible to reach Khaptad on foot and by road because of the snowfall.
There are five options to reach Khaptad by helicopter. The packages start from Rs 8,000 for the helicopter tour from Jhingrana to Khaptad, for 10,000 from Dipayal to Khaptad and Rs 30,000 from Dhangadhi to Khaptad.
In another package, you can fly from Dhangadhi to Dipayal before beginning the journey to Khaptad including a two-day meal and accommodation. It costs Rs 21,500. There is another package of Rs 15,000 for going from Dhangadhi to Dipayal by land and from there to Khaptad, says the homestay's managing director Deepak Khadka.
He has targeted welcoming 300 tourists under these packages.
How to reach Khaptad?
Dhangadhi is 650 kilometres away from Kathmandu. It takes about eight hours of travel by bus from Dhangadhi to Silgadhi of Doti. Then, it takes another hour of travel on a jeep from Silgadhi to the Khaptad National Park entrance.