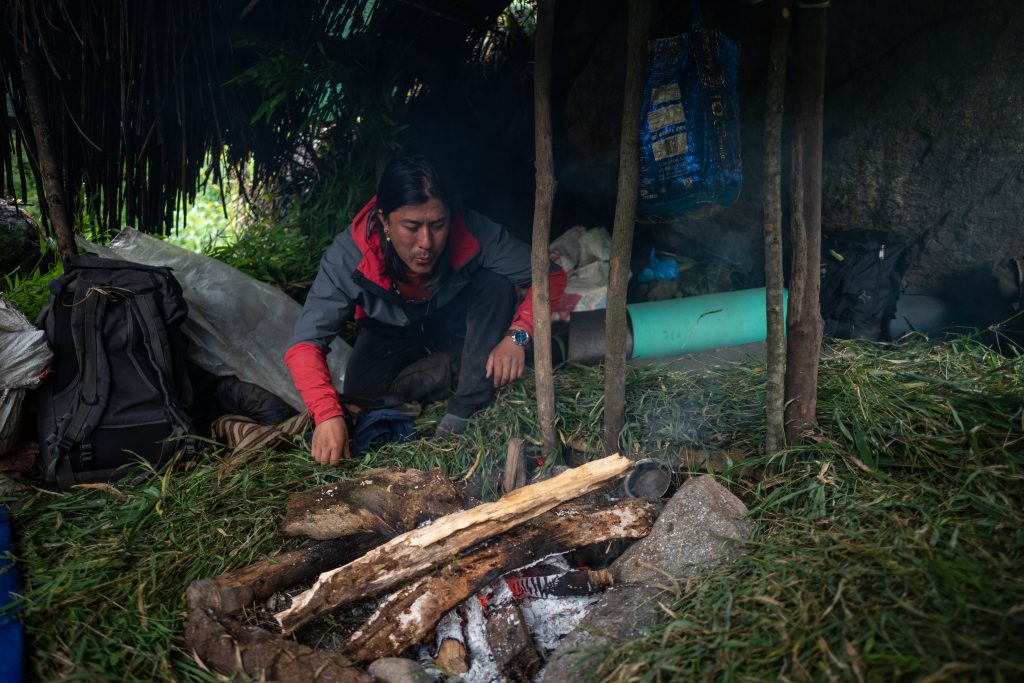 Similar to thousands of youth in the country, Lama (not disclosing his first name citing his personal choice), the founder of LaMa Walks, also had a dream to become a British Army soldier. But, he was rejected in the selection process.
To compensate for the loss of rejection, he began searching for a job. Lama first worked at a call centre but he could not enjoy it and left the job.
Then in 2009, he found some work at a trekking company, which he claims changed his life eventually. Having learned about trekking expeditions, he started touring and trekking on his own. This job offered him happiness and excitement besides money. With time, trekking became his obsession, which led to the establishment of LaMa Walks, a company that aspires to take the country's trekking industry to a new height by educating people about this.
Walking through LaMa Walks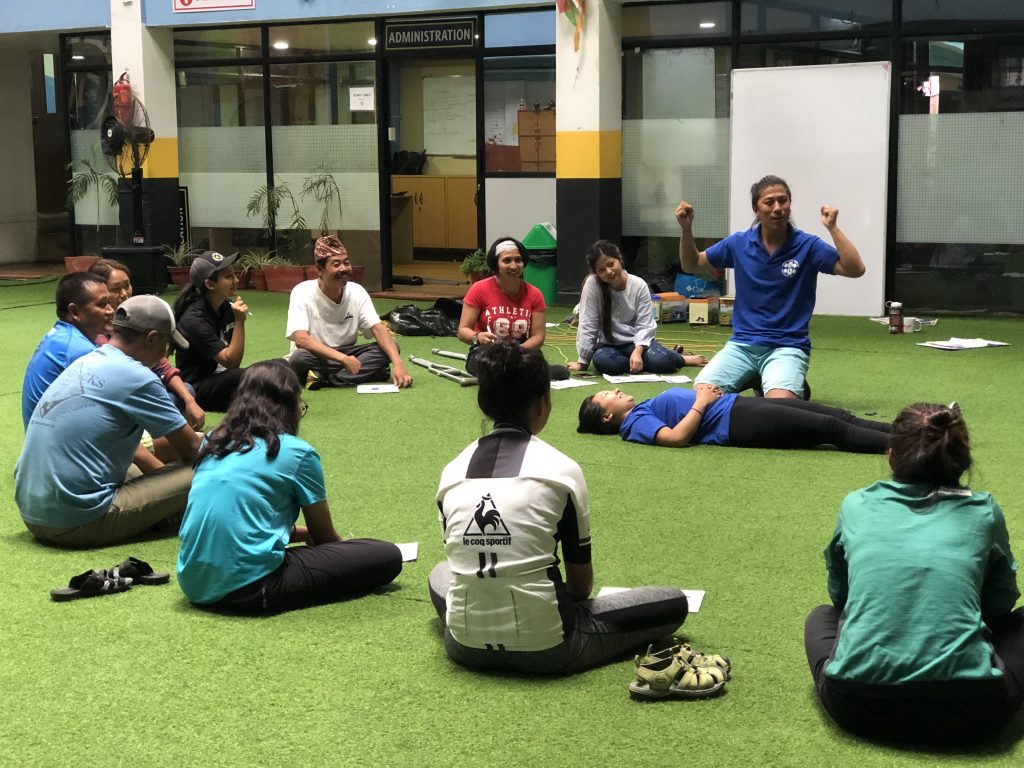 LaMa Walks is unlike many other hundreds of trekking companies working in Nepal. It stands out because it not only provides the service of trekking and expedition but also renders the service of outdoor education, specifically known as the Outdoor Learning Programme (OLP), for school and college students, informs Lama.   
There are only a handful of trekking companies that actively run this education programme, but it has been a flagship programme of LaMa Walks since its establishment in 2014.
The OLP includes a collection of courses that includes theoretical and practical lessons focused on trekking and expedition. The course includes lessons ranging from walking style to waste management, respecting wildlife and first aid treatment.
To date, LaMa Walks has provided customised courses to a number of academic institutions including Little Angels, Gyanodaya School, GEMS School and more. The course has various packages, lasting from one night-two days to 14 days.
Besides, in the last eight years since its establishment, LaMa Walks has served over 100 clients. Lama says most of them are foreigners.
Changing attitudes regarding trekking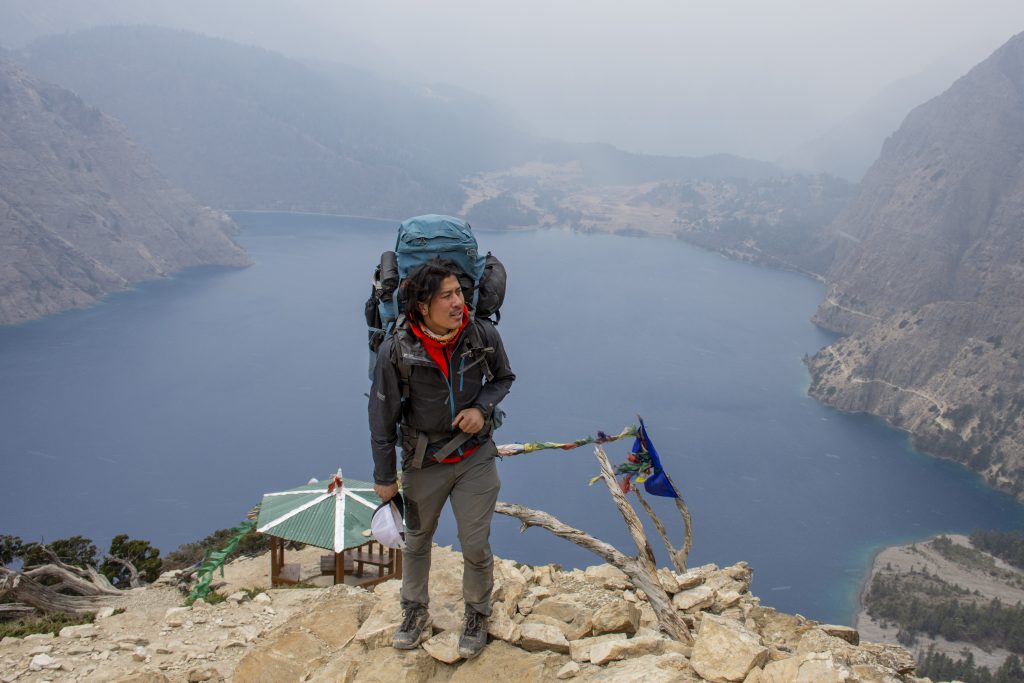 Lama says the education programme has remarkably changed the students' attitudes regarding trekking. "When they first join the course, they take the trekking course lightly, just as a source of fun. But once they complete it, they realise its hardships and challenges," he says.
In the practical session, the students need to do everything on their own, from pitching a tent to cooking food. The people who would otherwise rely on family for everything also realise the struggle of being self-reliant.
While this educational programme is progressive and effective, it also has challenges. As a result, there are very few institutions to host this programme. "Since the programme includes children, it's not everyone's cup of tea to understand their psychology," Lama says.
"Sometimes they might cry during the journey, and it could be difficult to control them," Lama says he has a team of experts who could work in any difficult situation.
But, as he is determined to make an impact on the new generation, Lama has now resorted to popular social media platforms. The TikTok account of LaMa Walks has over 10,000 followers. There, the company provides helpful information to trekking enthusiasts.
Determination to make an impact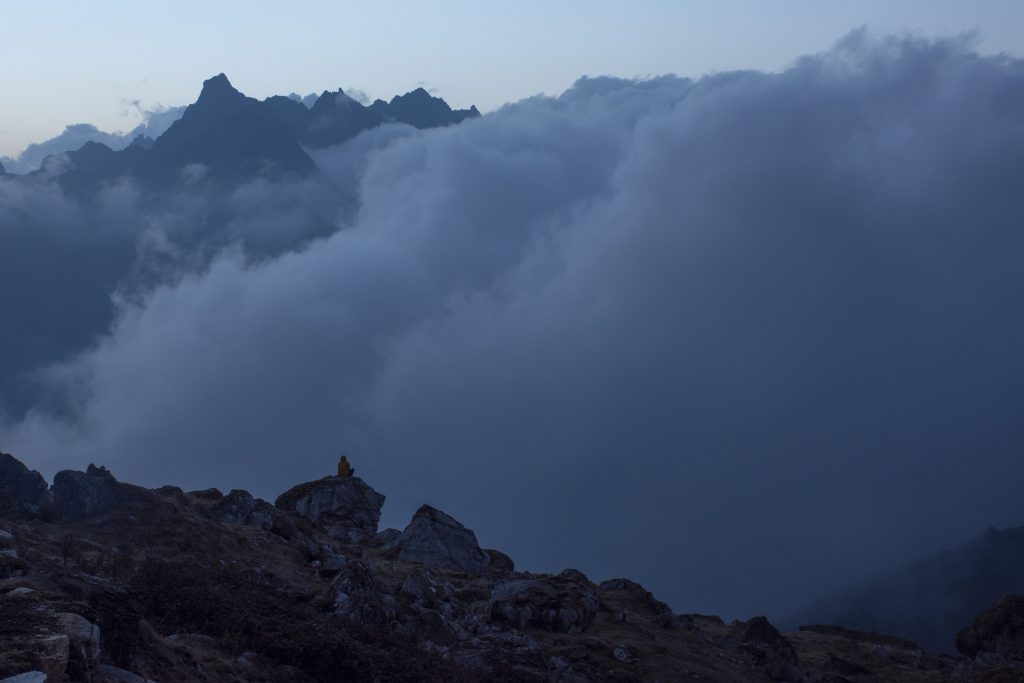 On TikTok and elsewhere, Lama is happy to see the number of Nepalis getting interested in trekking growing. He says in the last few years, the number of domestic trekkers has been increasing exceptionally. "With the growing number of local trekkers, the number of trekking companies is also increasing, but that is not something we should feel happy about," he says, adding the companies first should make themselves "educated" about trekking.
Otherwise, the industry becomes unprofessional, making the clients suffer, he warns.
He hopes the concerned authority will work on making proper policies to encourage "authentic" trekking companies.
Lama, also a mountaineer who has climbed Mt Manaslu and Island peak, is determined to promote trekking culture all around the country.
To quench this thirst, he has taken some other initiatives too. Lama owns another company closely connected to trekking. Himalayan Medics provides first aid training for trekkers, and the idea is known as wilderness first aid.
The training is conducted four times a year and in one session, around 25 people are enrolled.
For the last four years, LaMa Walks has been providing climbing sponsorship at Kathmandu Sport Climbing Centre and Astrek Climbing Wall for anyone aged between 14 to 25 years. Likewise, it has also been sponsoring athlete Swastika Chaudhary.  
Lama says he has got a surfeit of other ideas. One among them is to host a travel award, that is to say, sponsoring some best trekking plans.