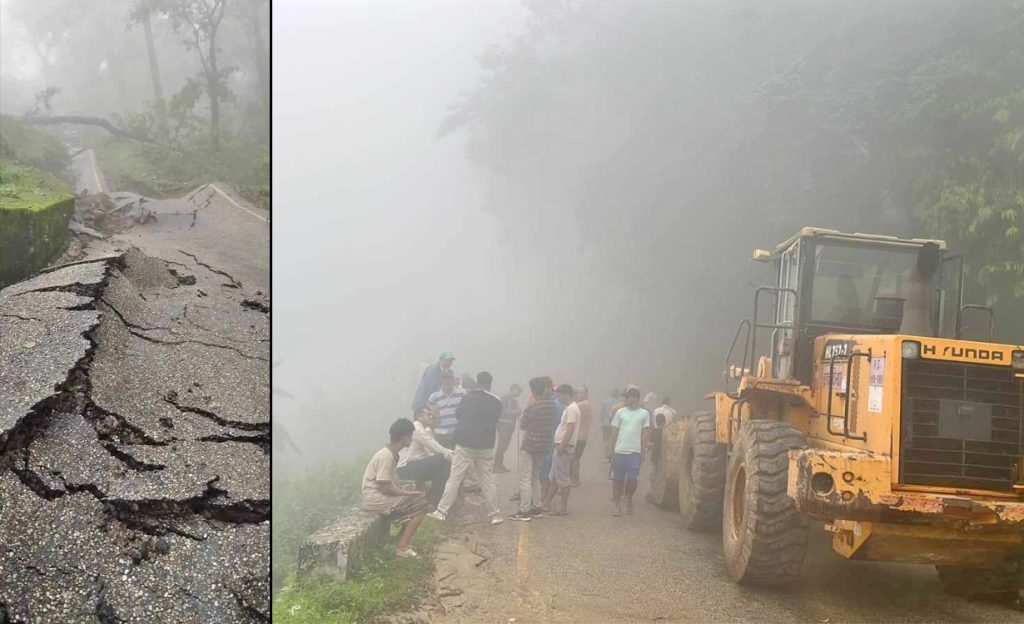 Kathmandu, August 9
The Bhimdatta highway, which was blocked by the landslides in Kailali due to incessant rains, has not opened yet.
Around 200 metres of the road in Buditola in Godavari municipality has partially collapsed due to a landslide.
The divisional road office has reported that despite ongoing efforts to clear landslides, the issue persists due to the continuous occurrence of new landslides. On the night of Tuesday, yet another landslide took place at the same location.
Hari Subedi of the office said they are using four bulldozers to clear the debris from the road.
"If we don't see more landslides, the road will be in operation from one way," said Subedi.
This has affected around seven districts in far western Nepal.