Today is November 25, the International Day for the Elimination of Violence Against Women. This day also marks the beginning of the 16 days of Activism against Gender-based Violence that lasts till December 10.
On the very occasion, Onlinekhabar recently talked with Nepal Police Inspector Anu Lama, the chief of Women, Children and Senior Citizen Service Center (WCSC) of Nepal Police, formerly known as Women Cell, that was established in 1996 'to combat all forms of inhumane acts against women, children and senior citizens' to review the overall status of violence against women in the country and police efforts to minimise them.
Excerpts
You have to deal with multiple cases of violence against women every day. How do you, as a woman, feel about it?
We have to deal with cases including rape, polygamy, child marriage, domestic violence, harassment, and attempted rape. As a woman, handling these cases every day makes me really sad and sometimes frustrated. I sometimes even question if there are any effects of social campaigning against violence against women.
This is interesting. There is campaigning, but news reports and other official reports show that cases of violence against women have increased every year. What does this mean?
Of course, the crime and complaint rates are directly proportional to population growth. With the increasing population, the surge in crime and complaints is natural. Besides, I also feel people have become more aware now, thanks to awareness campaigns and increased literacy rates.
Women are now empowered both mentally and financially. Women now know their rights that they should not tolerate such violence and are not confined to living with the abuser anymore. Therefore, they freely lodge complaints against the abuser now.
I don't see an increase in the number of complaints about violence against women as a problem. In the past also, there happened different forms of violence against women, but they remained unreported. The survivors remained suppressed and quiet, tolerating everything as they were neither aware nor independent.
Also, along with development, the lifestyle of people changed, but their mindset has remained traditional, which is also contributing to the rising violence cases, especially of domestic violence. This is directly linked to foreign employment, which is leading to extramarital affairs, polygamy, domestic violence and a lot of other crimes.
So, how does your organisation make the survivors comfortable sharing and dealing with their problems?
Women, children and senior citizens are among the most vulnerable groups in our society, hence we all work in civvies to make them comfortable enough to share their problems with us.
Survivors can not freely open up in front of policewomen even when they are in uniform because one woman can understand another woman's problem. With the same mindset, this women cell was started. As women, we prioritise such cases and listen to them sensitively. In order to develop trust in us, we follow the formula of talking less and listening to more, and we have empathy rather than sympathy. We provide them with legal counselling and necessary support accordingly.
Among the complaints of violence against women registered, the cases of domestic violence dominate the list, covering about 80 per cent. Out of that, only about 20 per cent of cases make it to the court and all others cases are settled here itself. Apart from that, rape, child marriage and polygamy cases are reported.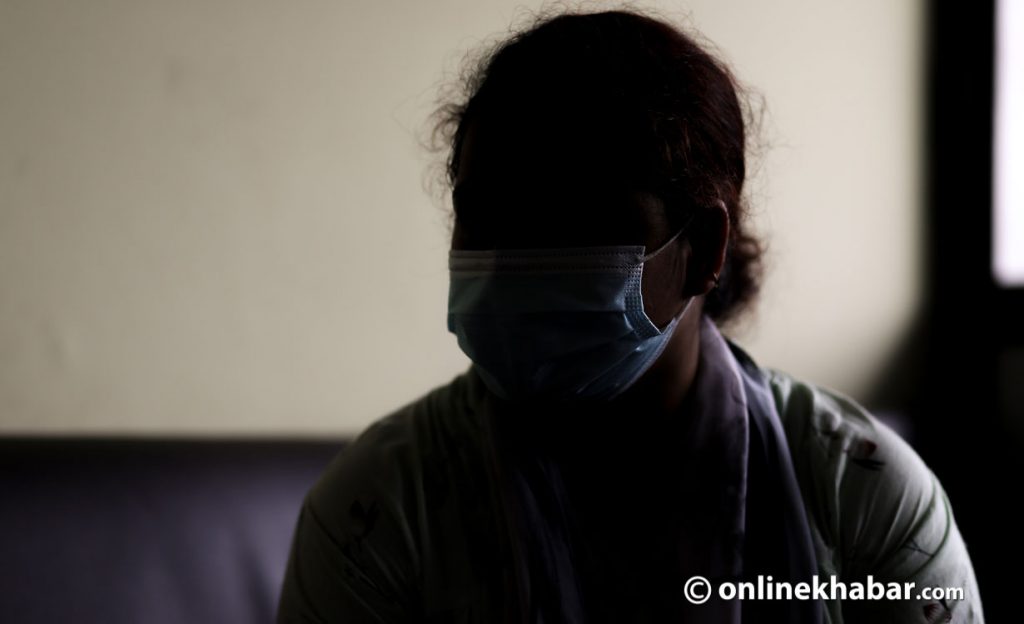 Why do only a few cases of violence against women, especially those of domestic violence, reach the court?
If a complaint is lodged here for the first time, we usually summon both the accused and complainant, who are usually husband and wife in case of domestic violence. At first, we act as a mediator between them and try to resolve the things between them here itself as the quarrel between husbands and wives is a regular affair. Many times, people tend to register a complaint in the heat of the moment.
However, if the same complainant repeatedly comes with the same case, we take the case to the court.
To be precise, once a complaint is filed, the case remains in our cell for a month. During that time, we give both the complainant and accused four dates to try settlement, counsel them if there is any environment of settling again, allow them and their family members to have healthy discussions with each other inside and outside the cell.
If they decide to settle the case during this time, the case ends here. But, if they do not find any solution, we go through legal procedures. Some cases of violence against women remain pending also because they just lodge the complaint and do not follow up or comply with our procedure.
Who reports most of the cases? Survivors or witnesses or others?
It depends from case to case. For instance, in the case of a minor girl being raped, her guardian reports the case. If not that, different organisations working against violence against women or on other gender issues report such cases. As police cannot reach each and every place, they approach us.
That does not necessarily mean there is no crime in the places where police have not reached. Crime can take place anywhere, inside closed doors to public areas. Hence, witnesses also report such cases of violence against women. Survivors also come here to lodge complaints.
Then, who, the complainant or accused, generally propose settlements in cases of violence against women?
We counsel both of the parties. Naturally, the accused usually proposes settlement, stating "I will not repeat such things from now onwards and I will change my habits."
Especially, in cases of polygamy, the complainants are tried to be made hostile and also pressurised to take back the case.
Personally, what do you think of settling the cases of violence against women without taking them to the court?
I think in cases such as child marriage, rape, attempted rape, polygamy, and others, there should not be any kind of settlement. In any case that has already reached the court, there should be no place for settlement.
However, regarding the matter between a husband and a wife, if the complaint is filed for the first time, I believe we should settle the matter as far as possible. Otherwise, the quarrels could lead to divorce and if a couple decide to separate, it majorly harms the growth of their child.
To conclude, why is the country failing to prevent violence against women?
All the stakeholders including the government, Nepal Police, local governments, and non-governmental organisations are continuously working for preventing gender-based violence. But still, many people are not aware at the community level. Patriarchy has a major role to play here and it is directly connected to power. Men are considered powerful in our society, and it is human nature that powerful ones tend to suppress the weaker group, which adds to the cases of gender-based violence.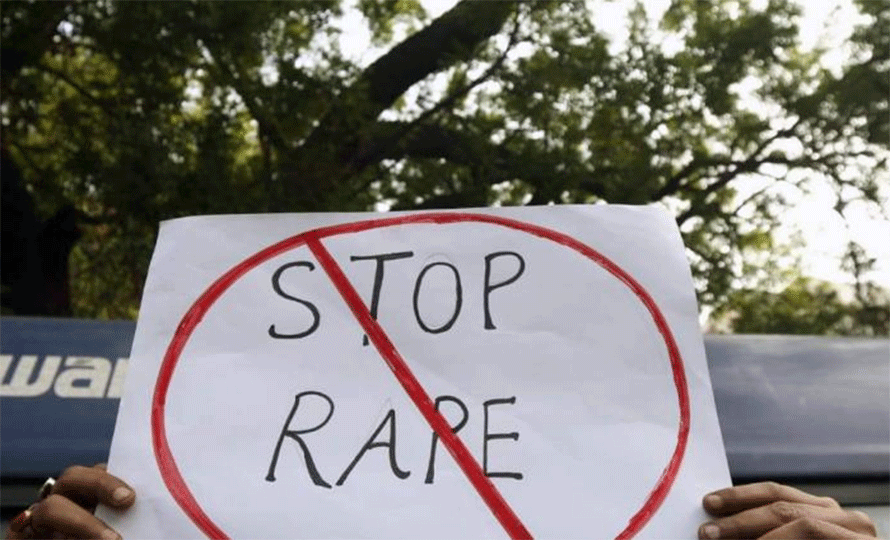 Most of the campaigns organised by the governmental or non-governmental sectors are usually targeted at educated or aware people who are vulnerable groups. Isn't it necessary to upgrade this approach and also bring change in the potential abusers and abusers?
Yes, I always insist on campaigners organising campaigns on violence against women to encourage men's participation as well. Women by now already know a lot about such violence, in fact, some of them are already experiencing it. So, the priority should be focused on the probable abusers or abusers as they should know what they are doing is violence and punishable by law, and they should not be doing it.
Gender-based violence survivors are rarely accepted by society. No matter how empowered they have become, many of them struggle to make a space in society. How can this problem be solved?
What I believe is that society has to come out of the traditional mindset as the problem is in the society. For this, all should come together and work to increase the awareness at the community level and educate them
Are the roles played by police as of now enough for preventing rising cases of violence against women?
Police play multiple roles in this, starting from the role of information collector, mediator, counsellor, investigator, awareness campaigner and also a bridge to access justice. Yet, it is not enough because technology-based violence is also increasing day by day. It is a time to take diverse approaches to handle such cases and not only the police but other stakeholders should also get involved.
Police, moreover, should be ready to handle all types of complaints and crimes, which is a great challenge currently. We still function in a traditional way, but criminals have gone far away in terms of the use of technology.
But, it is more important that all people should have at least minimal knowledge of the law regarding violence against women and all other forms of violence.