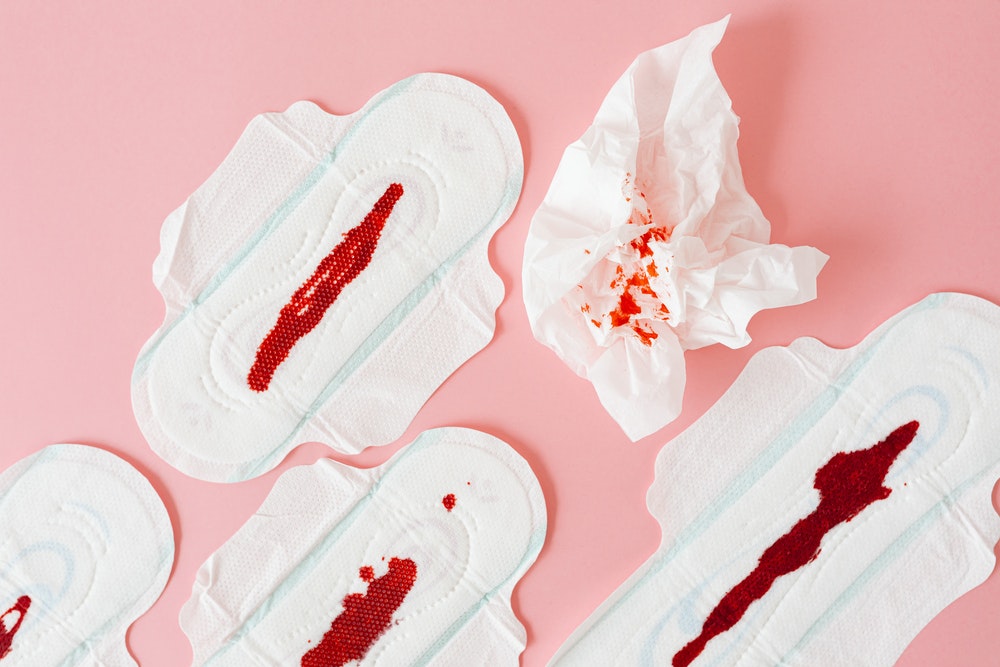 Despite the progress made in technology and modernisation in Nepal, a significant number of women still lack access to proper education and healthcare, particularly regarding menstrual taboos existing in society.
Menstruation is a natural and inevitable process in every woman's life, but it remains heavily stigmatised, and the cultural taboos surrounding it perpetuate discrimination and shame against women.
Each day, an estimated 290,000 women and girls in Nepal experience menstruation. Shockingly, 82 per cent of Nepali women residing in rural areas resort to unsanitary, unhygienic and potentially harmful menstrual hygiene management practices, which is pushing Nepali women deeper into the crevice of marginalisation and reproductive health morbidity and reinforcing gender inequities and exclusion, thereby affecting Nepal's journey to the UN Sustainable Development Goals by 2030.
Hindrances to achieving menstrual hygiene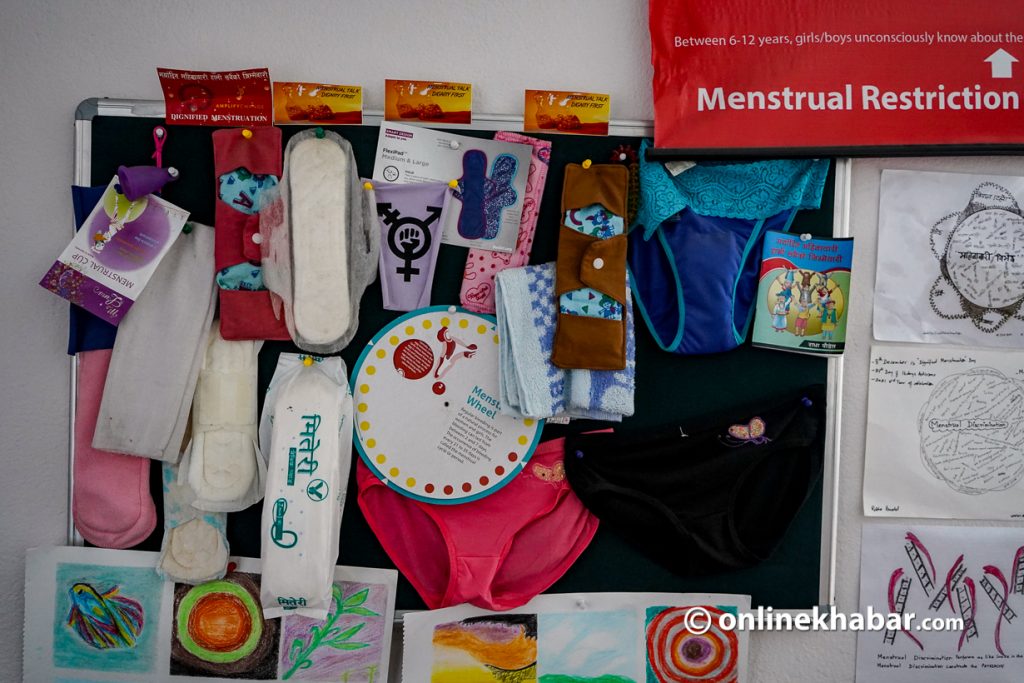 Achieving sustainable development for all by 2030 is a crucial goal for the nation. However, many communities, particularly women and girls there, are still struggling to access basic water, sanitation, and hygiene (WASH) services and proper menstrual hygiene, which are the challenges to obtaining the SDGs by 2030.
In this context, it is unfortunate that menstrual taboos, including the harmful practice of chhaupadi, continue to affect a large number of women and girls in the Karnali and Sudurpaschim provinces of Nepal. Nine out of 10 women and girls across Nepal face challenges related to menstrual taboos. Although various governmental and non-governmental agencies have made tremendous efforts to address this issue, the long-standing cultural practices and beliefs make it difficult to eradicate them easily.
In the past, many unexpected accidents have occurred when women and girls are forced to live separately in small, muddy homes or sheds during their periods. In the present context too, they are at risk due to such practices as they are in a vulnerable state while staying in sheds. Apparently, these sheds are unsafe and they might get attacked by wild animals, snakebites, rapists, and thieves, and be affected by diseases related to poor menstrual hygiene.
According to the 2021 UNESCO data, almost 89 per cent of women and girls in Nepal experience some form of discrimination or challenge originating from menstrual taboos, with variations depending on factors such as education level, cultural beliefs, religious practices, and societal diversity.
Expectation vs reality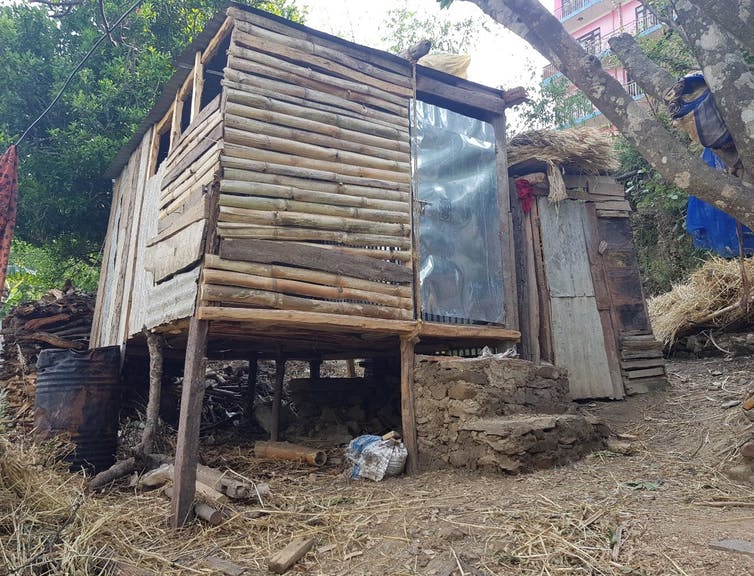 In a major action to counter menstrual taboos, the government has finally criminalised the chhaupadi system in 2017. According to this law, any family member who forces a woman to practise chhaupadi can be punished with a jail sentence of three months and/or a fine of approximately $30.
But, these practices have been proven difficult to eradicate completely. This serves as a valuable lesson that changing deeply ingrained social behaviours requires convincing and raising awareness among communities, rather than simply forcing change without addressing underlying beliefs and practices.
A community-based and practical plan is necessary to effectively transform minds and ultimately change social behaviours to remove menstrual taboos. Basic services such as access to water, washing stations, sanitary pads, and separate, privacy-maintained toilets are essential.
However, as of now, only 64 per cent of schools have access to toilet facilities, and just 20 per cent of schools have separate toilets for girls, which means that around 80 per cent of female students are struggling to maintain menstrual hygiene during their periods.
Water access is another crucial aspect of maintaining menstrual hygiene and removing menstrual taboos, but according to the Joint Monitoring Programme (JMP) report of 2021, only 71 per cent of schools have access to basic water services, leaving many students without access to water and sanitation facilities, making it challenging for students and school management to maintain proper hygiene.
This is a very serious matter for government authorities and concerned institutions.
Further action required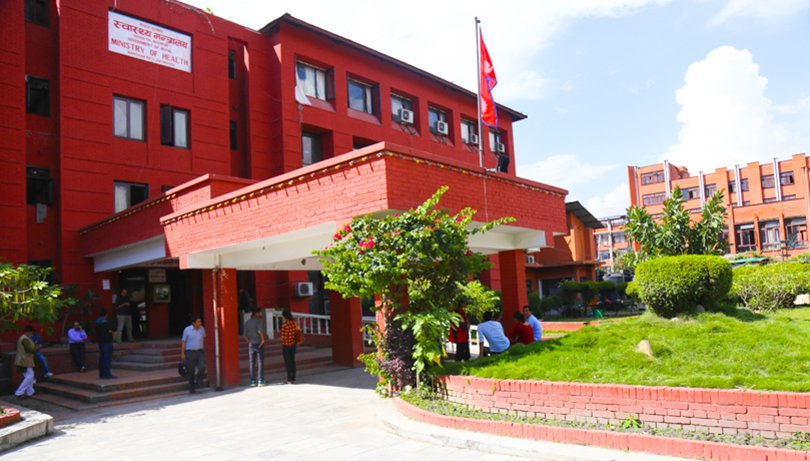 The Government of Nepal has been taking several actions from the respective downstream bodies in terms of menstrual health and hygiene management. The government of Nepal had allocated USD 16 million to provide free, compostable sanitary pads to 130,000 girls of menstruation age studying in public schools in 2020-2021, construction and renovation of school toilets and washing facilities, various awareness and education campaigns considering menstrual taboos and hygiene management.
Despite the ongoing efforts by the government and aid organisations to improve menstrual hygiene and eradicate menstrual taboos, these initiatives have faced numerous challenges such as financial constraints, social and cultural barriers, and technical limitations. However, the solution to achieving sustainable progress lies in addressing the smaller, yet equally important issues faced by the people at the grassroots level.
To achieve sustainable development in menstrual hygiene and the reduction of menstrual taboos in Nepal, systemic solutions are needed to address root causes and obstacles. This requires a transformation of conservative mindsets at the individual level as well as access to safe water and sanitation facilities that prioritise safety and privacy.
Additionally, easy access to menstrual hygiene products and services should be ensured in public institutions and public places. Local sanitation products should be developed using local resources, and local people should be mobilised to organise relevant and affordable menstrual hygiene and taboos awareness programmes. By addressing these key factors, it is possible to make Nepal free from the chhaupadi tradition and a fully sanitised area, ultimately achieving the Sustainable Development Goals in menstrual hygiene.