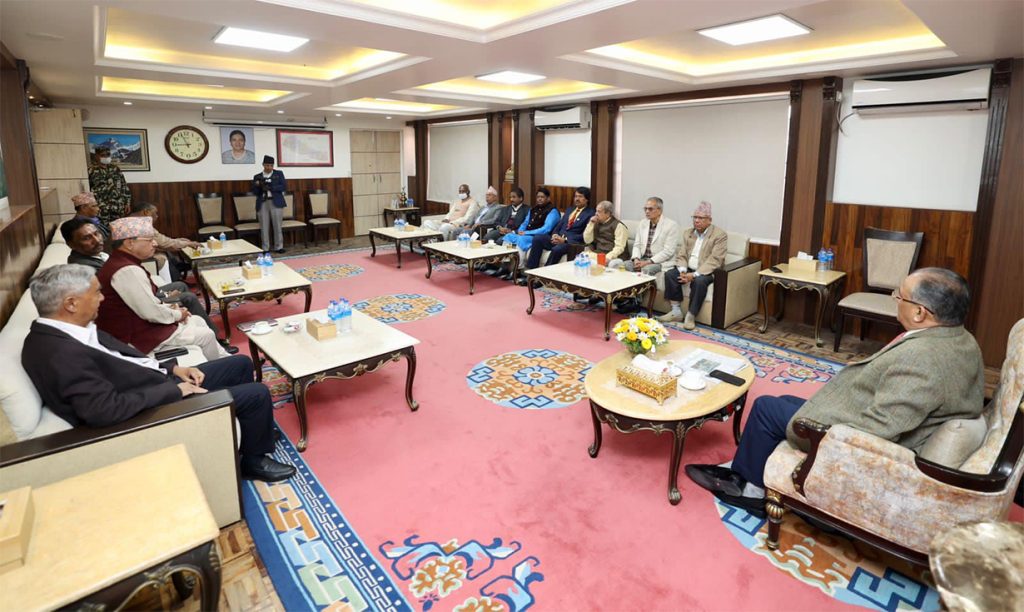 Kathmandu, March 11
The newly formed ruling alliance that got successful in the Nepal presidential election has remained divided about its vice presidential election candidate as of the day of filing nominations today.
A meeting was held among the parties this morning at the prime minister's residence, but it could not forge a consensus regarding its candidate for the election to be held on March 17.
Instead, they have decided to field at least three candidates–including Ram Sahaya Yadav of the Janata Samjbadi Party Nepal and Mamata Jha of the Janamat Party–for the same position and continue efforts to forge a deal by the election date. It is likely a third candidate will be a woman from the JSPN.
Although the alliance had already decided to support the JSPN candidate previously, it could not root for Yadav now considering demands from the Election Commission officials among others that a vice presidential election candidate should be other than men.
Meanwhile, the main opposition, CPN-UML, has decided to field its vice chairperson and former Bagmati chief minister Asta Laxmi Shakya for the position. A meeting of the party secretariat held this morning made the decision.
The Election Commission says the nominations can be filed up to 3 pm today.