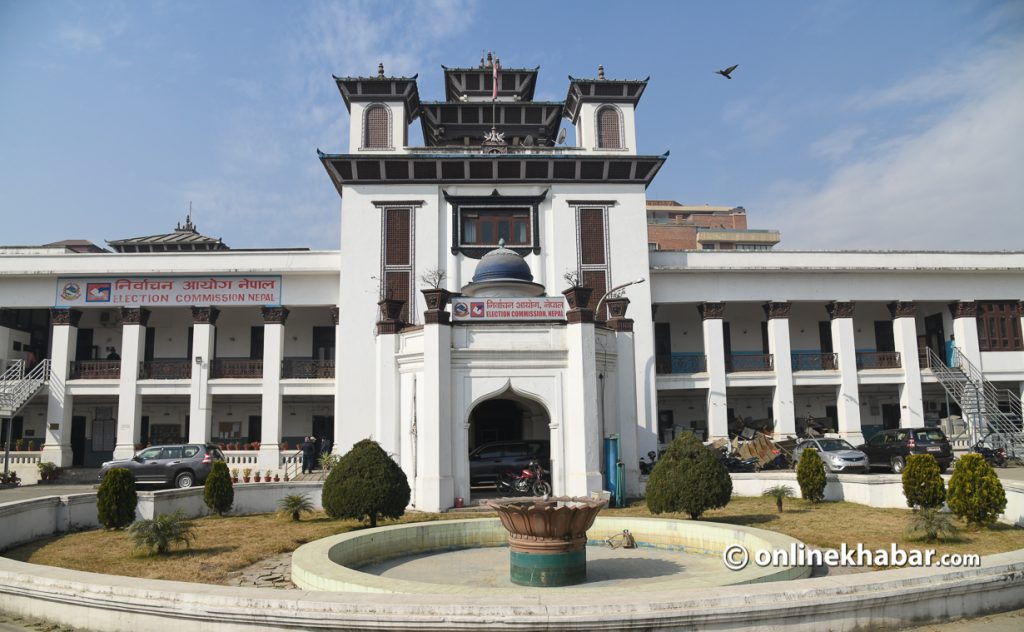 Kathmandu, March 10
The Election Commission says it has directed its officials to register nominations from people belonging to other gender groups than men and from non-Khas-Arya groups only for the vice presidential election to be held next week.
The constitution requires the president and vice president to belong to different gender groups or ethnic communities. Ram Chandra Paudel, a Khas-Arya man, has been elected the president.
As the constitution requires them to be in different gender groups or (not 'and') ethnic communities, the Janata Samajbadi Party Nepal is reportedly preparing to field Ram Sahaya Prasad Yadav, a Madheshi man, on behalf of the eight-party alliance that fielded Paudel for the president. But, an election commissioner says the spirit of the constitution means that the top two officials belong to different gender groups and (not 'or') ethnic communities.
The nominations for the position will be filed on Saturday whereas the election will be held on coming Friday, March 17.