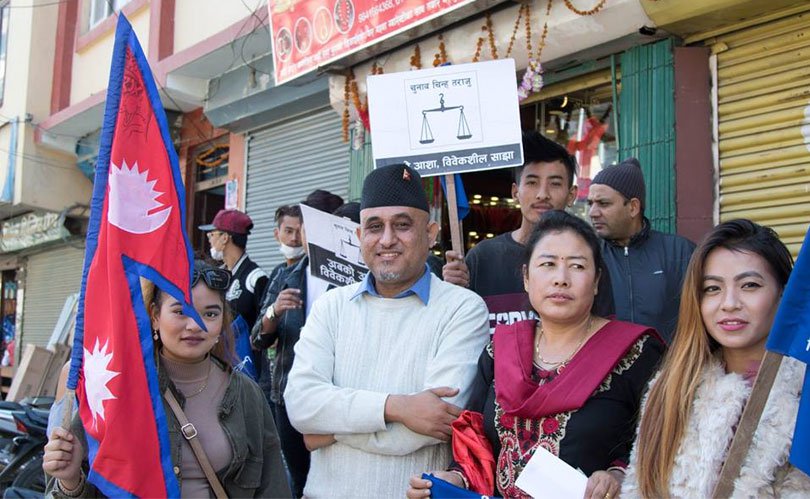 Kathmandu, January 11
Bibeksheel Sajha Party, which was formed after the unification between Sajha and Bibeksheel parties ahead of the elections last year, has suffered a vertical split.
Sixteen of the 35 central committee members of the party, co-chaired by former journalist Rabindra Mishra and politician Ujwal Thapa, have announced their exit from Bibeksheel Sajha. According to party sources, Thapa, along with Ranju Darshana, one of the candidates for the post of Kathmandu Mayor, have filed an application at the Election Commission to form a new party, Bibeksheel Nepali.
Bibeksheel Sajha, touted as Nepal's 'Aam Admi Party', was going through a clash of personalities, party sources say. The clash surfaced recently as Thapa prepared a report saying that the party had erred from its original goals. Most of the leaders who have left the party are former Bibeksheel party members.