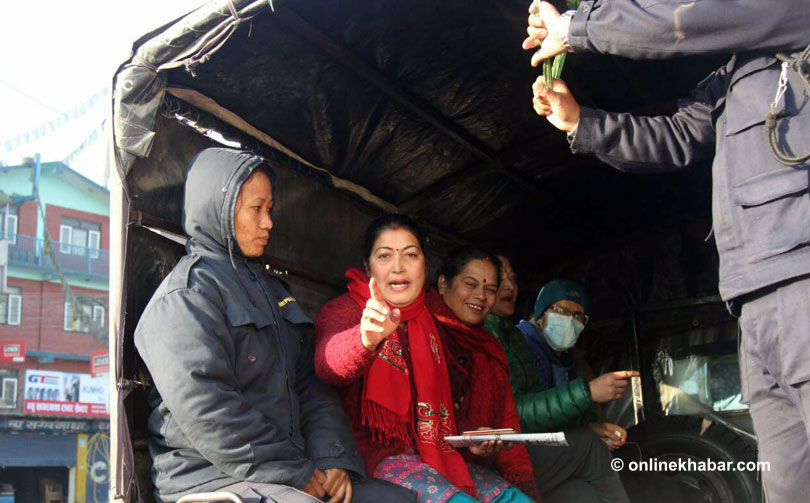 Kathmandu, January 4
Police on Wednesday morning arrested around 20 people while they were staging protests against the government's road expansion initiatives, in Samakhushi and Kalimati, Sitapaila and Kirtipur.
A struggle committee comprising the victims of road expansion had called a strike in the Kathmandu Valley, but it did not have much of an impact.
Police personnel — both in uniform and civvies — have mobilised on major junctions and traffic movement is normal. Marketplaces and shops have remained open as usual.
Impact assessment
On Wednesday morning, police arrested around 20 people from a number of places, including Samakhushi, Kirtipur, Kalimati and Sitapaila. They were protesting the government's road expansion initiatives in the valley
 Police personnel had mobilised at major junctions to avert untoward incidents
Despite the bandh call, traffic movement was normal, marketplaces and shops remained open