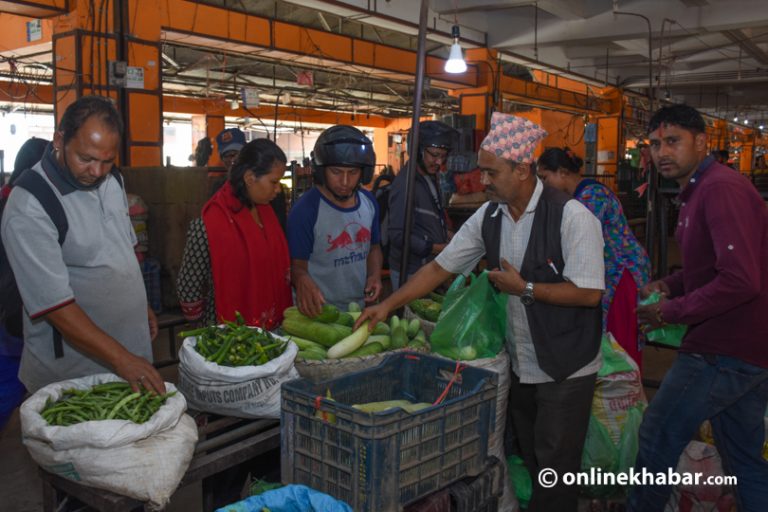 Kathmandu, September 18
The government on Tuesday has decided to remove stalls of 52 vegetable traders from the Kalimati Fruit and Vegetable Market after finding that they rented the stalls to other traders at excessive charges.
Spokesperson at the Ministry of Agriculture and Livestock Development, Tej Bahadur Subedi, says a meeting of the Market Development Board made the decision.
Likewise, the meeting decided to spare 25 traders from action. The Board has sought documents from 15 other vendors.
Earlier, the Ministry had listed 98 traders under its suspicion list during a monitoring. Six of them have already been removed from the market few weeks back.
The removed traders had rented their stalls for Rs 400,000 to Rs 500,000 per month while the Board collected Rs 10,000 to Rs 20,000 from each, according to the Ministry.