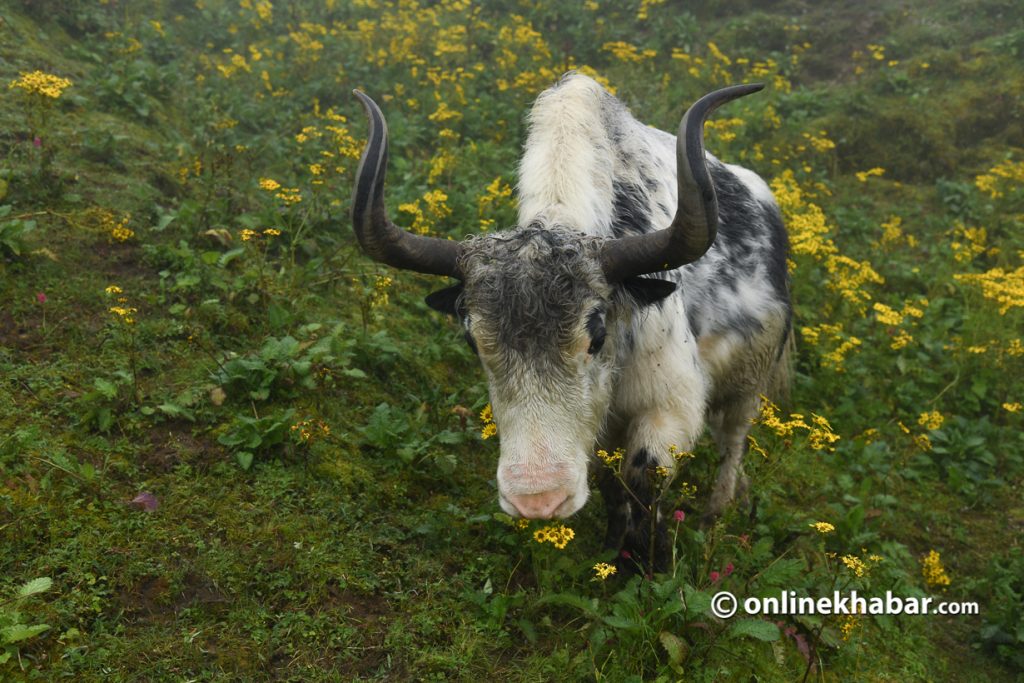 Manang, September 6
A large number of yaks in the pastureland in Ngisyang rural municipality in Manang are taken ill and around 30 died from an unidentified disease recently.
The chief of the Veterinary Hospital and Livestock Services Expert Centre in Manang, Narayan Kusum, says that a team of livestock technicians visited the site for the treatment of the disease after the issue was noticed.
The yaks have developed the symptoms of high fever, maximum salivation, difficulty in breathing, swollen throat and some others. On the basis of the symptoms, the technicians have suspected the spread of some foot and mouth diseases.
However, the centre is yet to confirm it as the blood and bone marrow of yaks are being tested, according to Kusum. The centre states that samples have been sent to Provincial Veterinary Laboratory in Pokhara for the diagnosis of the disease.
The lab chief Kedar Raj Pandey says he suspects the infection of parasite leech on animals in the Himalayas during September and October.