Riding a motorbike is fun as it is both exhilarating and adrenaline-pumping. Going on long tours on a motorbike past winding roads is something that one can only experience in a place like Nepal. This country has it all for the bikers – from smooth blacktop roads passing through national parks to dusty off-road tracks up in the mountains. Motorbiking in Nepal is something every biker should experience as the country offers you several interesting motorbiking destinations.
But, choosing the right tour to go on can be tricky. Today, we bring you a list of motorbiking destinations – from intermediate to extreme – which you can opt for if you want to hop on a bike and ride on the wild highways of Nepal.
1. Mustang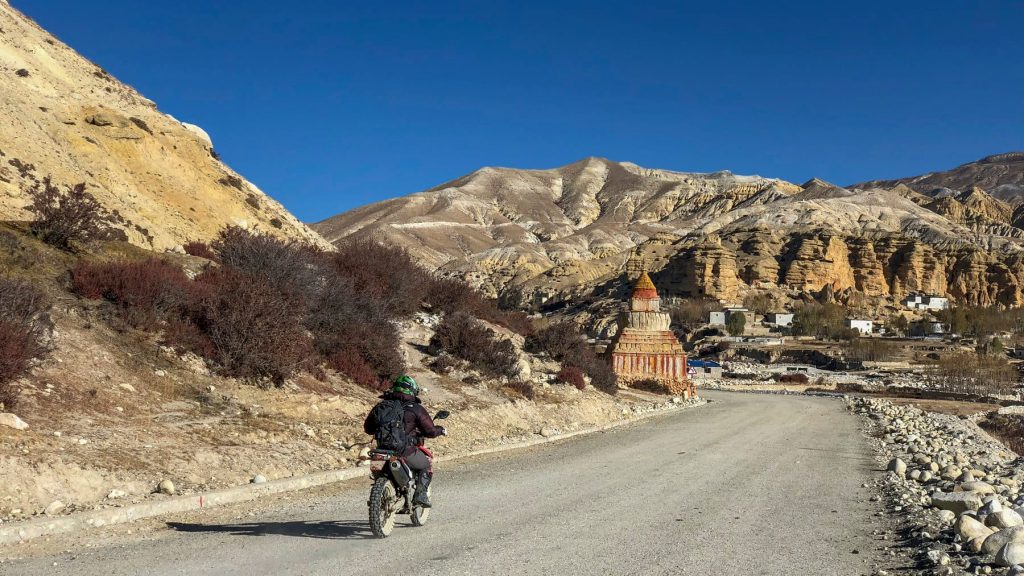 A road trip to Mustang is something everyone in Nepal dreams of. While getting there in a car is also quite fun, the motorbike trip to the forbidden kingdom is just another experience. The road from Beni to Jomsom is brutal and will test a rider's patience and skills as it is mostly off-road. From Jomsom, the road does get a bit better until Muktinath, but from then on, it is all off-road as you ride past waterfalls and huge cliffs. The view is quite magical too in the rain shadow area from where you get to see mountains like Dhaulagiri, Tukche and Nilgiri. It is better to take an off-road bike, but any other bike will do too. Just make sure you call and find out how the roads are before you go as it is prone to landslides despite being one of the best motorbiking destinations.
Difficulty: Moderate
2. Rara
Getting to Rara on a bike is challenging, but this challenge makes it one of the best motorbiking destinations. This ride will take you into the wilderness and on roads that are raw and wild. The first part is quite easy, but the trail gets technical as you take the road north from Kohalpur. As the area sees a lot of lorries, the roads are treacherous, and if you are not used to riding on slippery roads, it is better to avoid this route that needs one to be extremely careful. It is guaranteed that you will be shattered by the time you get to Rara, but when you get there, all your tiredness will go away. While Nepalis do take all kinds of bikes, if you really want to enjoy the trip, take an off-road bike to this motorbiking destination.
Difficulty: Hard
3. Manang
Manang is the gateway to heaven. But, to get there, it is going to take a lot of mental strength as the road from Besi Sahar to Chame is beyond rideable, especially the section before Dharapani. The road is almost exclusively uphill upto Pisang, after which you will start seeing some flats here and there. The view though is just magical throughout the trip. As the trail gets up to Humde, you can zoom through up to upper Manang with the mighty Annapurna range to your left. Although the road ends at Khangsar, it is recommended you stop in upper Manang and enjoy a few days in one of the best motorbiking destinations in the country before you head back down to Besi Sahar.
PS: Make sure you stay at Tal.
Difficulty: Hard
4. Eastern Nepal
Riding around eastern Nepal has its own charm with several motorbiking destinations. You are mostly driving within the clouds. Whether it is strolling around Ilam or getting high up to Pathibhara, you have a road for the need to all types of riders. The trip starts from winding through the picturesque BP Highway up to Bardibas from Kathmandu, after which the road gets a bit boring until you get to Itahari. After that, you have the choice to either go north to Dhankuta and Hile or east towards Ilam. The road to Dhankuta is similar to the winding roads of the BP Highway but only bigger. The road to Ilam is a fun ride too, but make sure that you rest as riding from Kathmandu to these areas can be tiring.
Difficulty: Easy
5. East-West Highway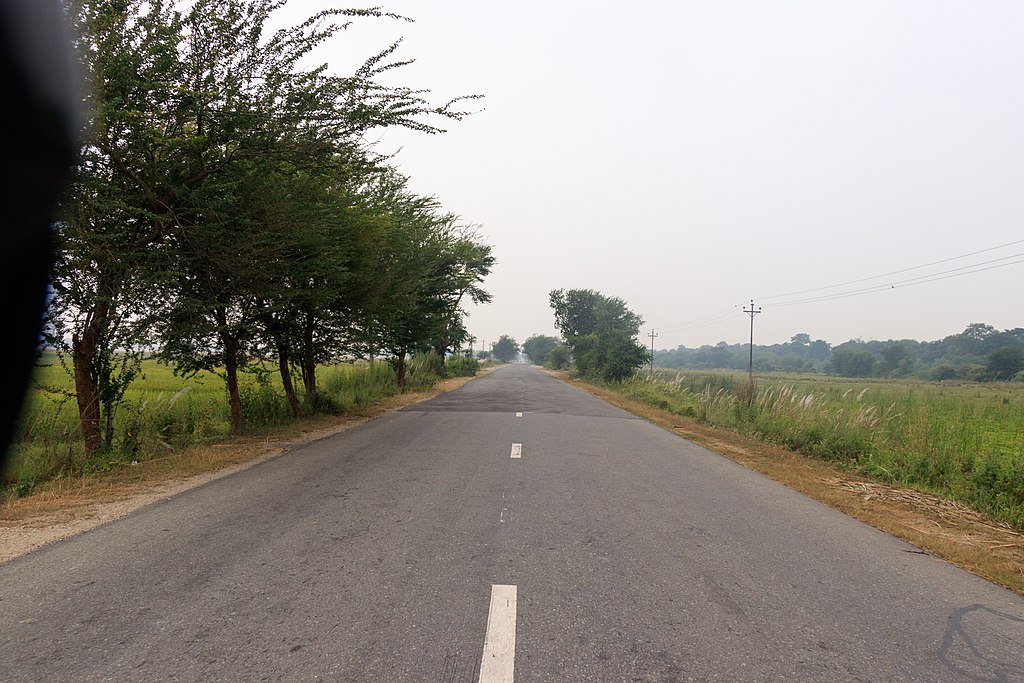 The longest highway in Nepal also offers some motorbiking destinations for hard-core tarmac lovers. Also known as the Mahendra Highway, the 1,000-kilometre stretch is the best way to travel all over Nepal. Even though going through the mid-hill highway is more fun, that road is currently under construction. Hence, the East-West Highway is a great alternative to experience Nepal from the east to the west. It passes through all provinces of Nepal except Karnali.
This might seem easy, but it is not as easy as you would think it is. The road is mostly single carriageway and full of lorries and busses with the odd wide roads in some sections. But, many love the challenge of riding through them as the sun sets magically towards the west. Even though it might not look long, it is ideal to take a couple of days and stop at best motorbiking destinations that you have never been to because who knows when you will get a chance again
Difficulty: Easy