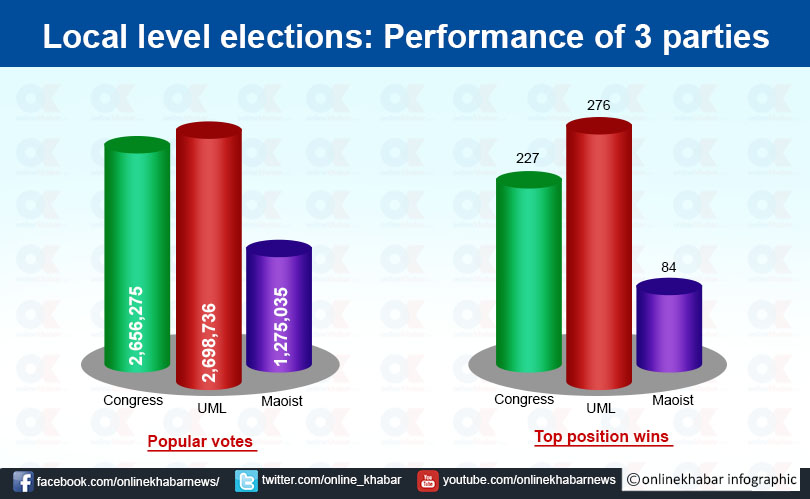 Kathmandu, July 17
The Election Commission data have shown that the CPN-UML received around 42,000 more votes than the Nepali Congress during first and second phases of local level elections held in May and July in six provinces of the country.
Though the difference between the numbers of top positions won by the two parties is 49, the difference between popular votes received by them is not that big, the Commission says.
Results from total 616 local units of six provinces, except Bharatpur of Province 3, have been out and the data show that the UML has received 2 million 698,736 votes. The Nepali Congress has received 42,461 less than UML, 2 million 656,275 votes.
The CPN-Maoist Centre is far below the two parties and it has received only 1 million 275,035 votes.
Province-wise, the UML is the biggest party in provinces 1 and 3 only. The Congress has received more popular votes in provinces 4, 5, 6 and 7.
But the UML is strongest in all provinces except Province 4 on the basis of number of top positions won by the parties.
The Maoist Centre is in the third position in all provinces.