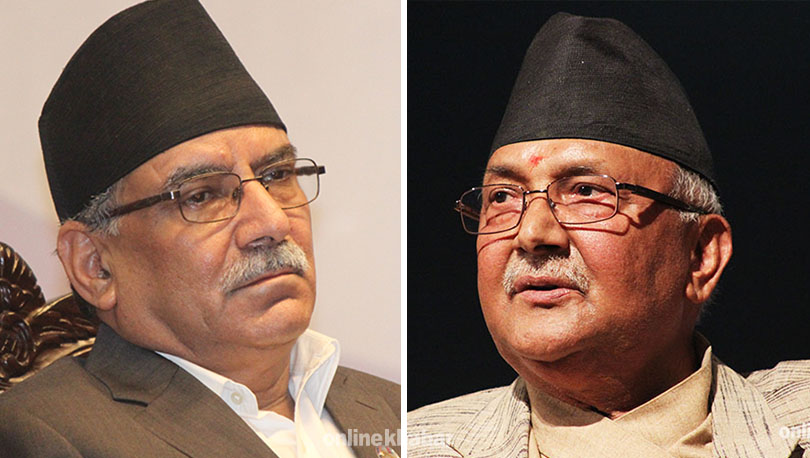 Kathmandu, October 3
Two major leftist forces of the country–CPN-UML and CPN-Maoist Centre–have expedited talks over forming an alliance for upcoming provincial and federal parliamentary elections.
The two parties are also exploring if they can be unified into a single party anytime soon.
Top leaders of both the parties are scheduled to hold a meeting about the issues today. The meeting is expected to make some concrete developments.
Just on Monday, the Maoist Centre's Secretariat meeting had authorised three top leaders–Pushpa Kamal Dahal, Narayan Kaji Shrestha and Ram Bahadur Thapa–to hold talks with the UML about possible cooperation and take the discussions to an appropriate conclusion,
Dahal had presented a seven-point proposal about the possibility of unification with the UML during the meeting yesterday.
Earlier, the UML had also decided to make efforts for forming an alliance with leftist forces including the Maoist Centre.