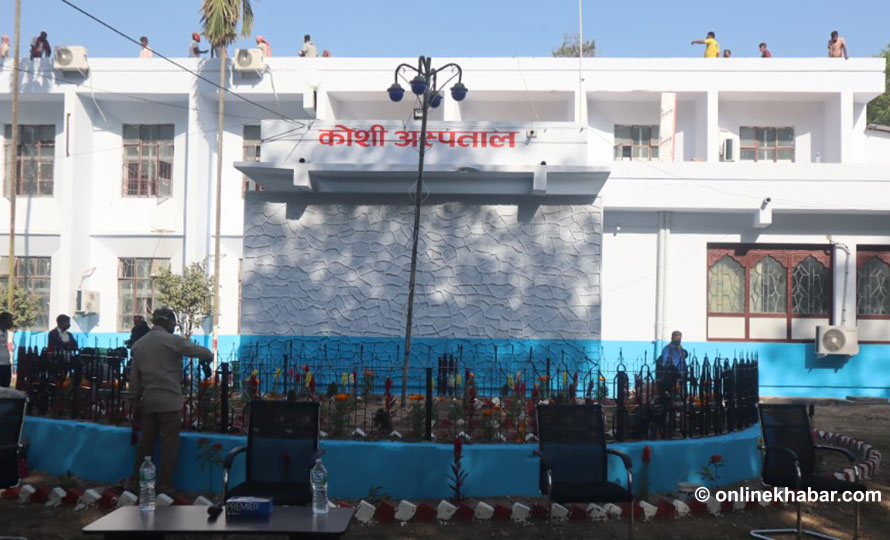 Biratnagar, May 10
Two more patients of Covid-19 have achieved recovery in Biratnagar on Sunday. The Koshi Hospital discharged the patients from Bhojpur and Jhapa districts after successful treatment.
"After they tested negative for coronavirus, we discharged them today," Dr Deepak Sigdel, the chief of the Covid-19 Treatment Centre in the hospital, says, "Now, they will be quarantined at home for the next few days."
With this, the number of patients achieving recovery in the hospital has reached 16. Earlier on Wednesday last week, six patients had been discharged whereas eight others on Friday. There are 19 Covid-19 patients undergoing treatment currently.