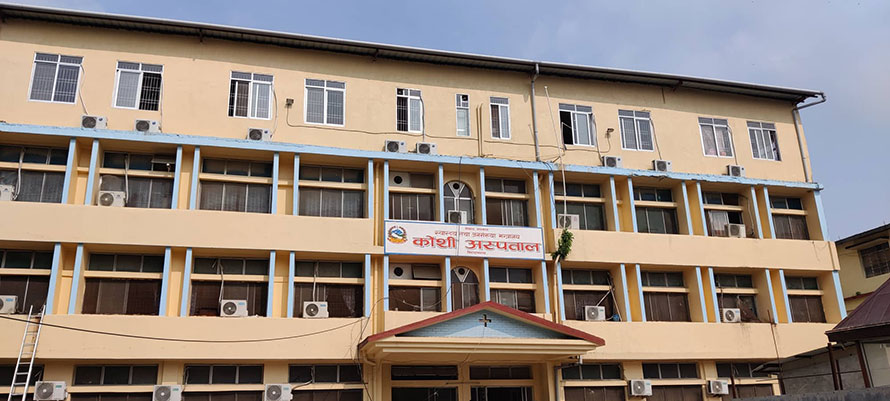 Biratnagar, January 19
Koshi Hospital in Biratnagar has suspended a doctor after he was found declaring a live infant dead. Likewise, it commissioned a three-member team to investigate the case.
A 19-day-old girl, admitted to the hospital's emergency ward, was declared dead by Dr Akash Yadav on Wednesday morning. After that, the family took the child home and prepared for her funeral. But, the child moved her body, surprising everyone.
Following that, she was taken to the Golden Hospital, where the treatment is underway. The patient's family also assaulted some health workers at Koshi Hospital, accusing them of medical negligence.
Following the incident, the hospital suspended Dr Yadav, and two assisting staff Laxman Majhi and Tika Bhandari.
The hospital also formed a three-member team consisting of paediatricians Dr Pravin Jha and Dr Surya Kanta Chaudhary, and administrator Ram Prasad Nepal.