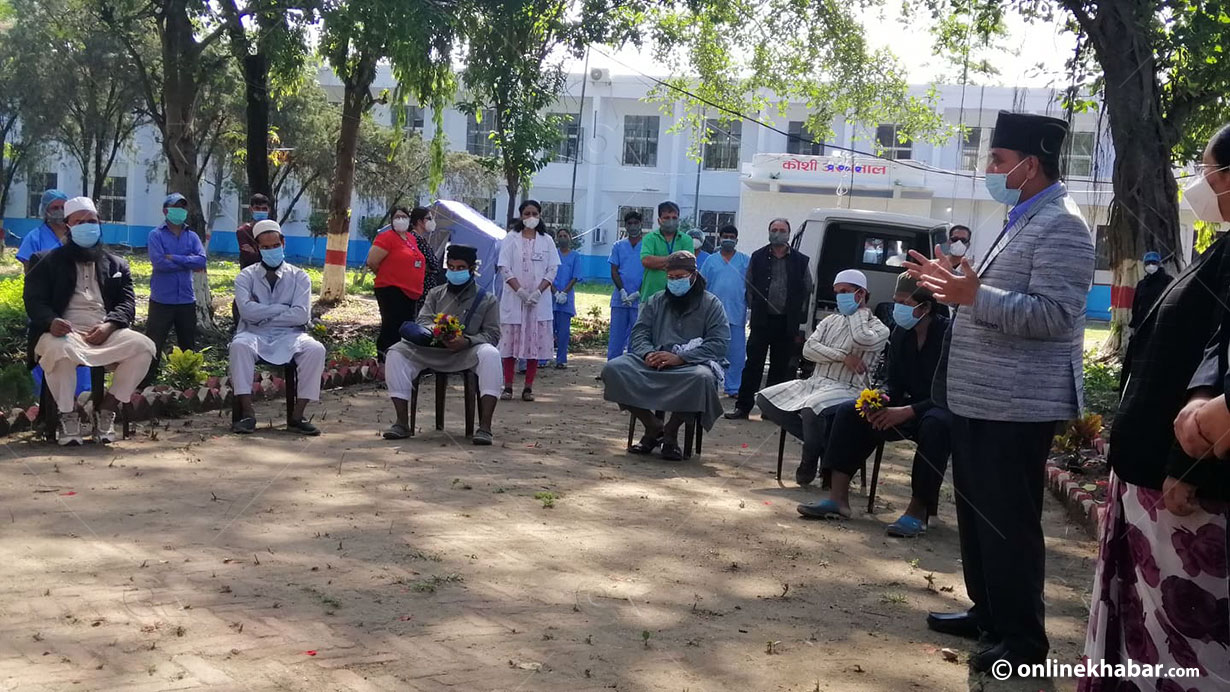 Biratnagar, May 6
Six Indian nationals were discharged from the Koshi Hospital today after they tested negative for the third consecutive coronavirus test for coronavirus.
Province 1 Minister for Social Development Jeevan Ghimire bid farewell to the six patients.
The hospital's medical superintendent Sangita Mishra informs that the discharged patients will still be closely monitored given the speculations of infection in the recovered patients.
The six are among the 13 Indian nationals who were taking shelter at a mosque in Bhulke of Udayapur district and had tested positive on April 17 and 18.
The other 31 people are receiving treatment at the different hospitals in Biratnagar after testing positive for the coronavirus.
Meanwhile, the number of recovered cases in Nepal reached 22. So far, there are 82 coronavirus positive cases have been confirmed in Nepal.