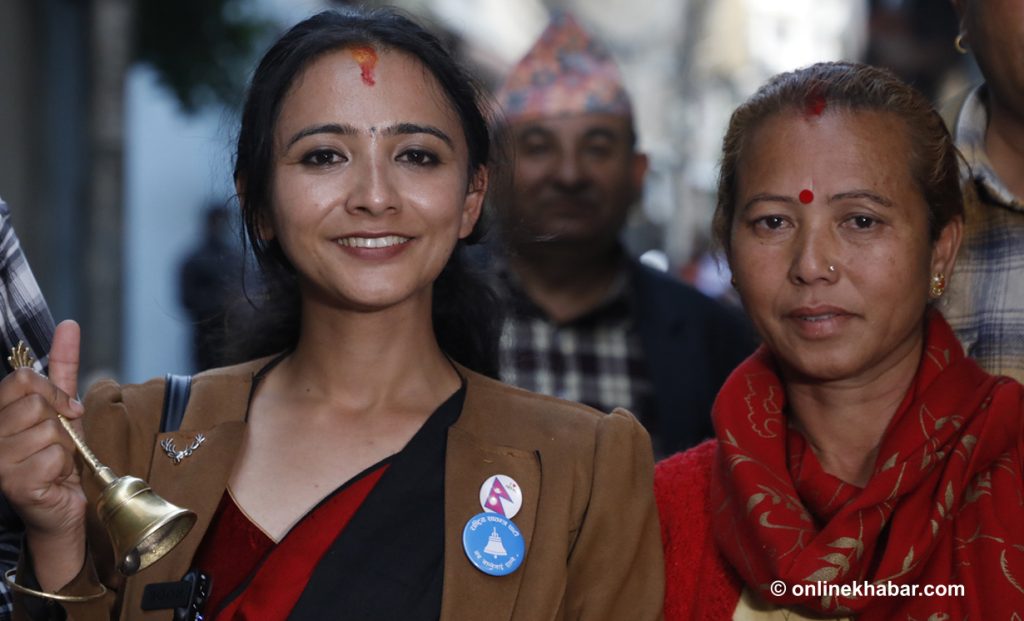 Kathmandu, November 14
The Supreme Court issued a new order on Monday, continuing its previous interim order urging the Election Commission to not cancel Rastriya Swatantra Party's House of Representatives candidate Toshima Karki.
It means Karki can fight the elections to be held coming Sunday.
However, the court says the case is not completely settled yet, and the next hearing will take place to seek answers about the legal complexities involved in the case.
Earlier, the commission had cancelled her candidacy from Lalitpur 3 claiming she was found to be a member of the Nepal Medical Council, which can be deemed as a position with state benefits. However, Karki filed a petition at the apex court. In response to that, the court issued an interim order to not implement the decision.
The commission, then, had filed an appeal seeking the interim order to be vacated.