Amidst so many hurdles, the Nepali fashion industry is gradually growing with the passion of the designers for designing. In their journey towards fashion, some Nepali fashion designers have made a name for themselves in this industry, at home and internationally. 
Here, let's know those top fashion designers in the Nepali fashion industry:
1. Anu Shrestha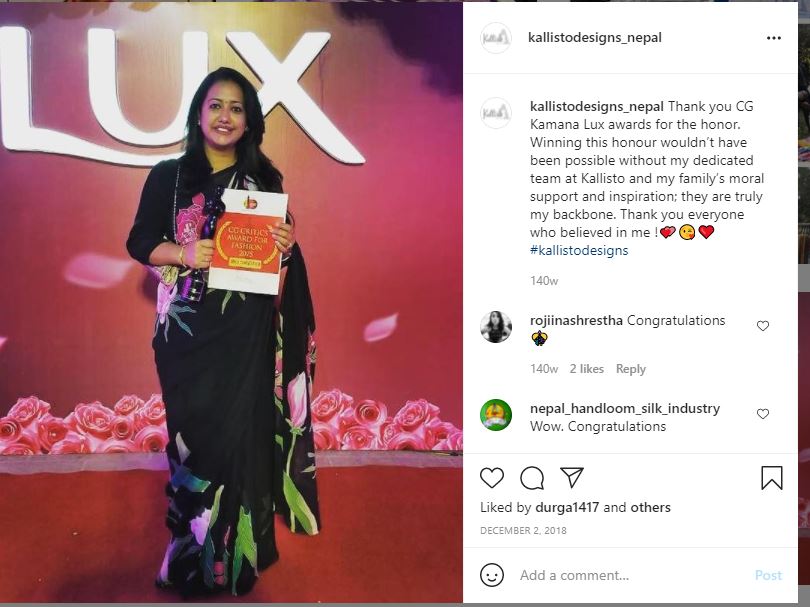 Anu Shrestha is an established name in the Nepali fashion industry. After working for about two decades in the industry at other fashion houses, she came up with her own label 'Kallisto Designs' in 2016. Kallisto Designs is a clothing brand particularly for women that sells hand-painted and embroidered silk saris, blouses, kurtas, salwar kameez, tops made from cashmere, and many more. The studio also stocks necktie, muffler, pocket square, and waistcoat for men.
Kallisto is located at Red Cross Road, Soaltee Mode, Kathmandu.
2. Antee Gurung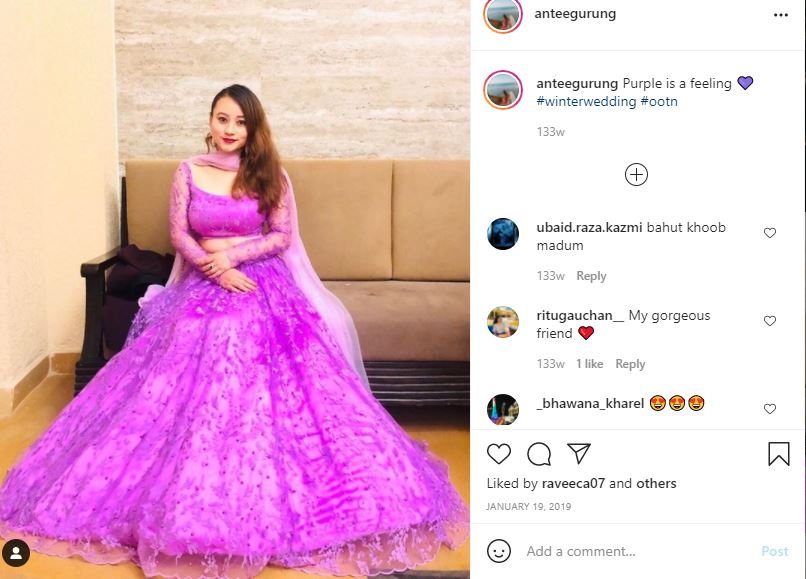 Antee Gurung, once a fashion blogger during her high school days, today runs one of Nepal's biggest clothing brands, Inspire Studio. Gurung, a diploma holder from Namuna College of Fashion Technology, officially launched her fashion label in 2014 that sells bridal and traditional wear. Her designs have been showcased in numerous fashion shows, stages, and ceremonies and worn by many celebrities including the Miss Nepal title winners.
3. Manish Rai
Another most celebrated fashion designer in Nepal is Manish Rai. Rai holds a bachelor's degree in fashion designing from Namuna College of Fashion Technology and owns his own fashion studio 'Manish Rai' at Chhaya Centre, Thamel. His designs have made it to the top-listed runway shows of Nepal and the international stage including Miss World and Miss Universe. He is mostly famous for his luxury evening gowns and bridal couture designed for both men and women.
4. Yubi Thapa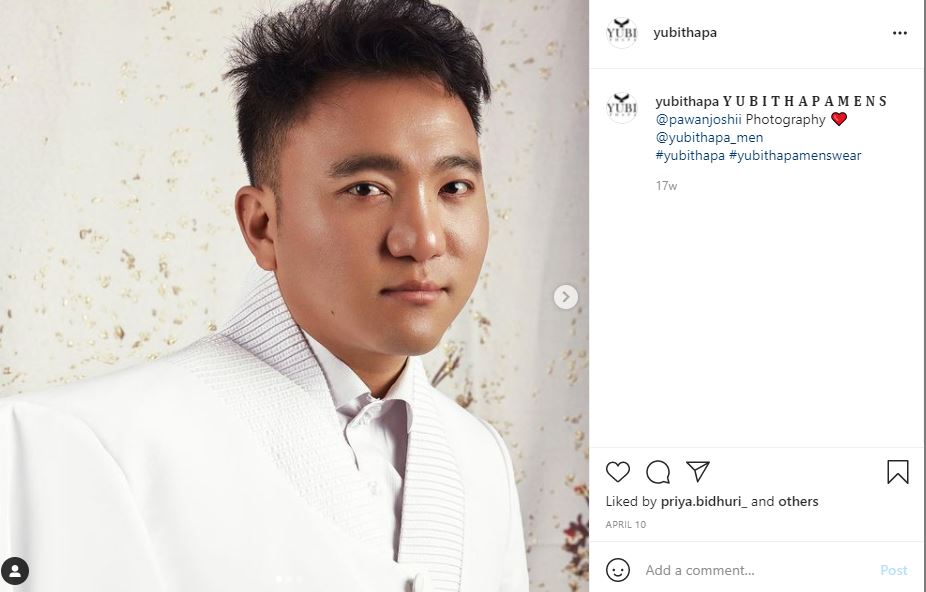 Yubi Thapa, a graduate in fashion designing, is an established name in the Nepali fashion industry. Thapa has made remarkable contributions to the Nepali film industry's outfits as a custom designer, which landed him with awards like NEFTA Award for the Best Costume Designer in 2016 for the movie 'Prem Geet'. Besides, he is also known for his bridal culture and occasional wear as well. He also owns his fashion label under his own name Yubi Thapa, which he started in 2011. His outfits and designs have made it to both national and international platforms.
5. Shiwangi Pradhan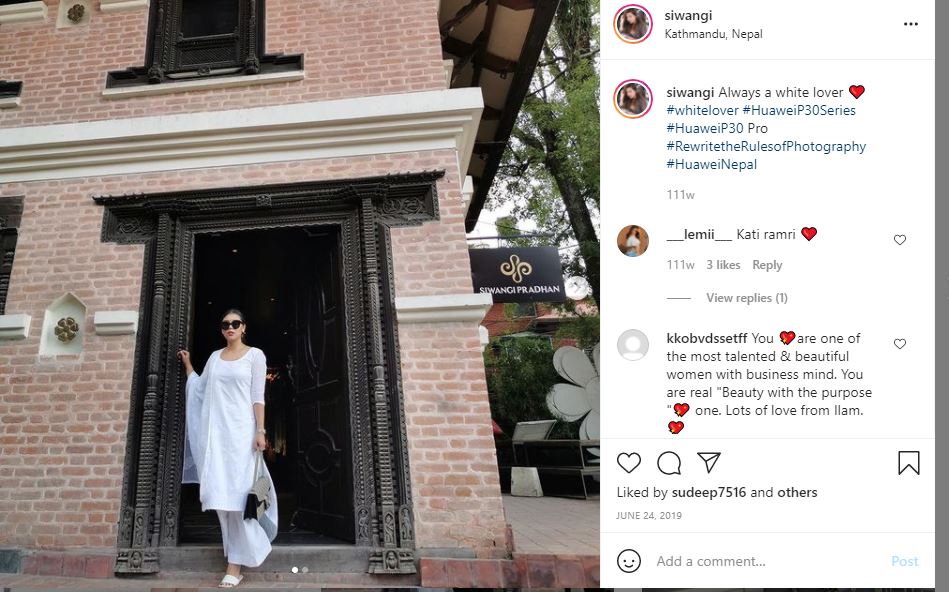 Shiwangi Pradhan is one of the most popular fashion designers in Nepal. Pradhan opened her first boutique, then known as 'Si Designs' and now under her own name, in 2016 in Tangal. Her designs became an instant hit among the customers and also garnered the attention of socialites and celebrities. Her designs have graced various national and international fashion runways and red carpets including the 'Cannes Film Festival' in 2019 and 'World Fashion Parade' in 2016. She is mostly known for bringing the perfect blending of contemporary essentials and culture in her designs.
6. Mishu Shrestha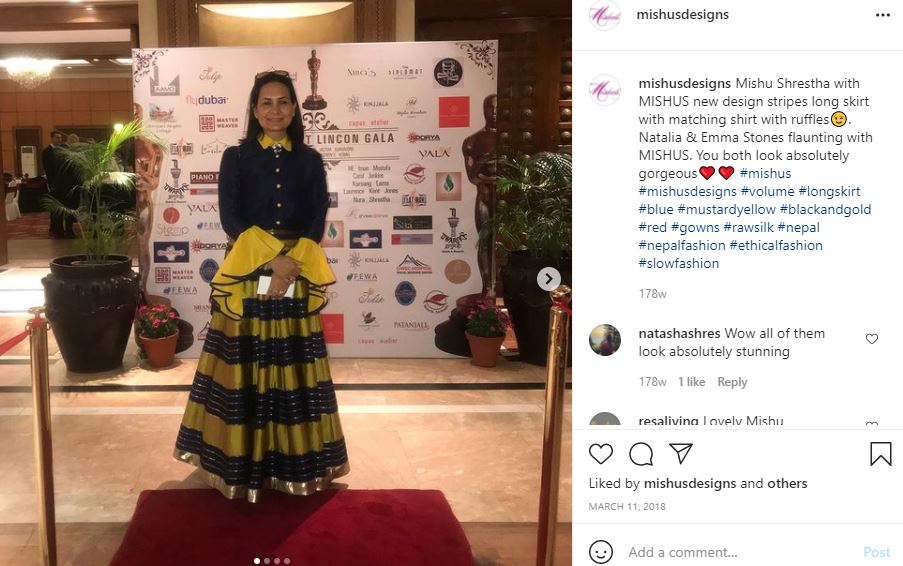 Mishu Shrestha is one of the most sought-after fashion designers in Nepal who has reached many global platforms. After completing her diploma from Milan, Shrestha started her own fashion brand, MISHUS Fashion House in Kathmandu in 2012. Besides, she has designed outfits for many celebrities including Hollywood actress Katianna Ley. Her designer gowns were showcased during the Cannes Festival in 2018. She is mostly known for her cashmere gowns.
7. Mukta Shrestha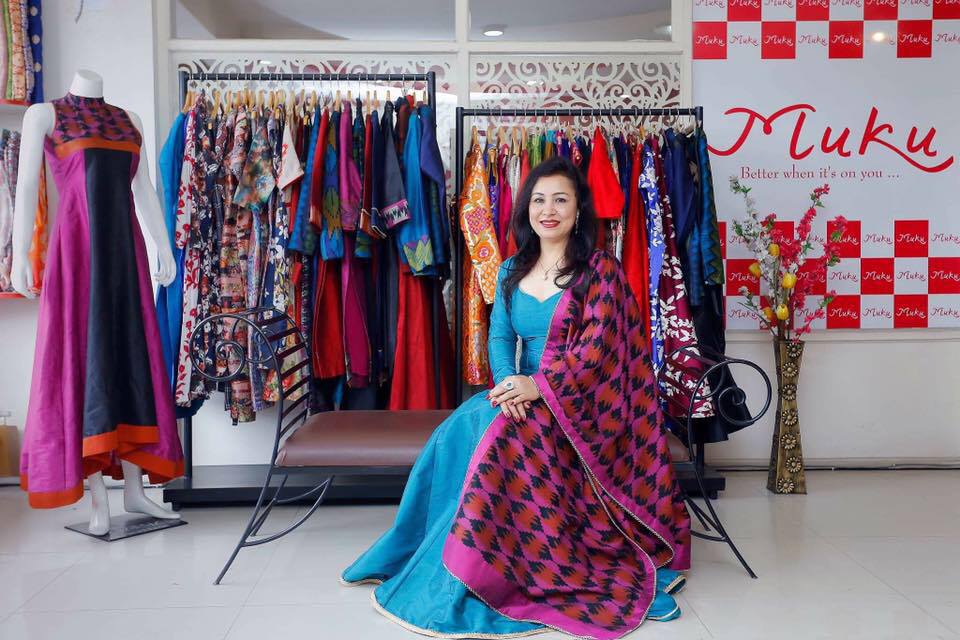 Mukta Shrestha is a well-known figure in the Nepali fashion industry. She has been a part of this industry for more than two decades. She also came up with her own fashion label, Muku, a clothing brand for women with a special focus on promoting Dhaka fabric, some five years ago. Muku, through its designer collections, has been successful enough to attract both local and international clients over these years. Shrestha used Dhaka fabrics that are hand-woven by the local weavers of Nepal in her designs.