It has been at least seven years since some Nepalis voluntarily started observing the first day of the Gregorian new year (January 1) as Nepali Topi Diwas (Nepali Cap Day). On this day, people are seen coming out on the street wearing a 'Nepali' topi.
However, there are two types of Nepali topis almost equally used in the country. Dhaka topi and Bhadgaunle topi have been long associated with Nepali identity and nationality. Although these topis were considered a part of the 'national dress' until a few years back, many people celebrate the Topi Diwas with vigour.
Nonetheless, information about how, why and from when these two topis became the part of Nepali identity is still a mystery, with some people questioning the association of late.
Foreign origin of Nepali topi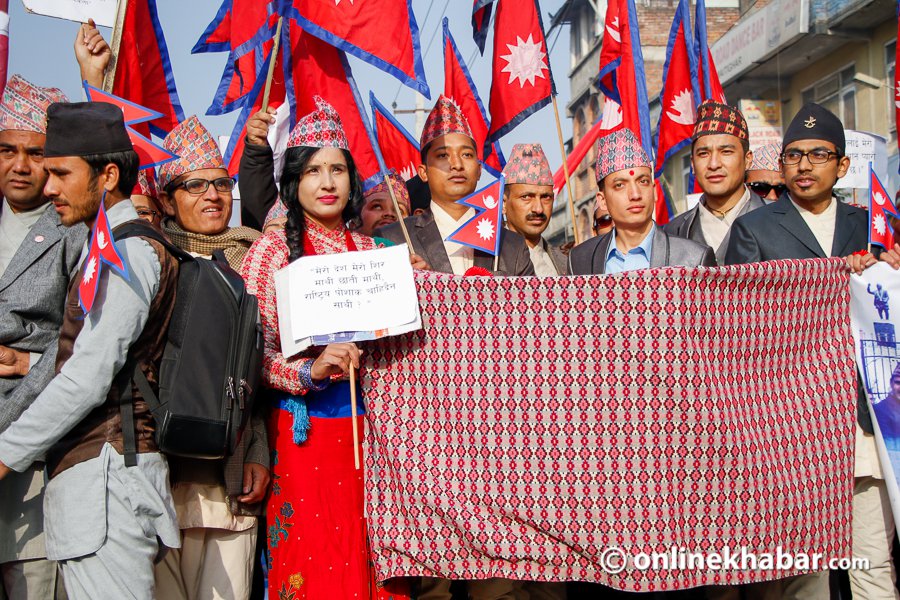 In the past, women used to wear a shawl (locally called 'khasto' or 'odhne') made up of original Dhaka. Likewise, 'chaubandi cholo' made of Dhaka (a type of blouse) was popular among women as Dhaka topi and daura-suruwal was for men. Today, in the urban areas, these clothes have been restricted to formal occasions such as a wedding.
According to culture expert Jagaman Gurung, also the vice-chancellor of the Nepal Academy, 'Dhaka' topi might have got its name from the present capital city of Bangladesh, Dhaka. He surmises raw materials like threads and cloths used to be exclusively imported from Dhaka in Nepal in the past. Also, the weaving techniques were also imported from there only.
Veteran historian Dinesh Raj Panta says there is no written evidence about if the Dhaka topi came from Dhaka of Bangladesh and since when it was being used in Nepal. "It must be in practice for the last 150 to 200 years," he says, adding the tradition of having a head-gear, however, must be as old as the eastern civilisation.
Gurung describes, "There were two types of Dhaka cloth. One is the original Dhaka cloth handwoven with a loom. The second type is similar in pattern and design to the original Dhaka cloth, but a bit low in quality."
Later, the third type of Dhaka was also invented, according to Gurung. It is named after Dambar Kumari, the daughter of the then prime minister Janga Bahadur Rana. She used to love wearing a different type of Dhaka that later got its name as Dambar Kumari Dhaka, Gurung informs. Not woven with a loom, this used to be printed on a white thick 'malmal' cloth (fine soft cotton muslin) by using different colourful wooden blocks.
Historian Panta says he has also heard about Dambar Kumari's story, restating there is no evidence though.
Bhadgaule topi
For Panta, a Bhadgaule (black) topi must have a longer history than that of the Dhaka topi.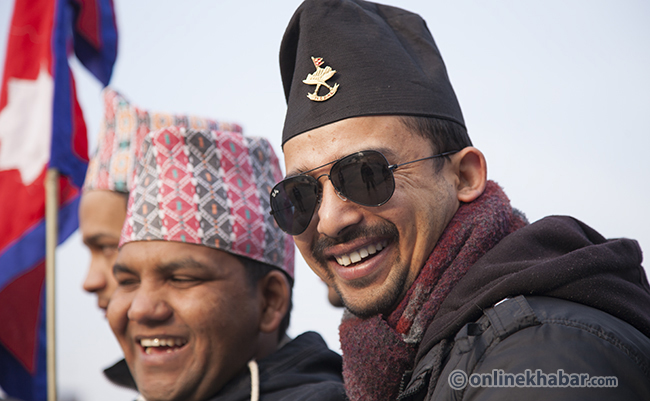 On the other hand, Gurung thinks it is more Nepali than the Dhaka topi, at least in terms of origin. He informs Bhadgau is the old name of the Bhaktapur city inside the Kathmandu valley. As the black Nepali hat used to be made only in Bhadgau only by the people of the Newar community, it is named as Bhadgaule topi, according to him.
In the past, Bhadgaule topis used to be the first choice of the elites, government officials, and security personnel, according to him.
Panta thinks the Birke topi used by poets Bhanu Bhakta Acharya and Moti Ram Bhatta could have been a different version of the Bhadgaule topi.
Association with Nepaliness
Panta says further evidence-based research is essential to find more about which topi is how much old, and what they mean to having a Nepali identity.
But, Gurung describes the Dhaka topi as pride and a unique emblem of Nepalis. His explanation fits some 'nationalistic' songs such as "Yo mero topi kailashko shirjasto."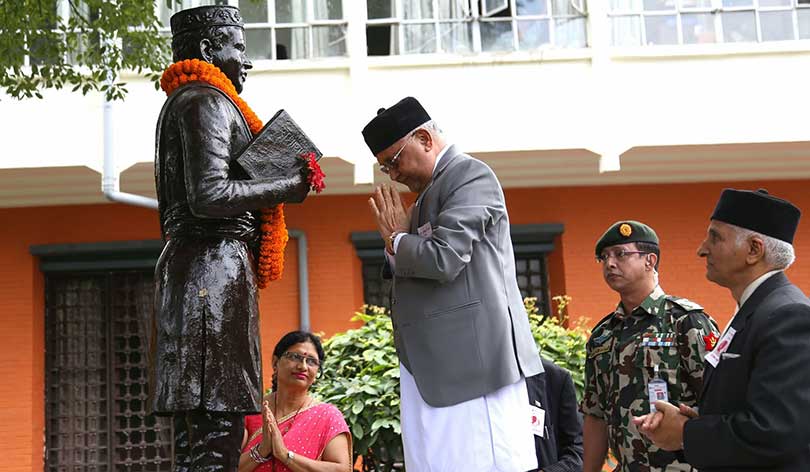 He says King Mahendra popularised the use of topi as a symbol of Nepaliness so as to end the differences between those living in Pahad and Madhes as they were divided based on their clothing (topi vs dhoti). He remembers a topi was compulsory for members of the then Rastriya Panchayat.
During his reign between 1955 and 1972, he made it mandatory for all the Nepalis men to wear Dhaka topi for official photographs for documents such as citizenship certificates and passports.
According to Tejeswar Babu Gongah, a cultural expert, "The topi which is round at the base indicates the mountains and the Himalayas of the country. The Dhaka topi is said to represent the mountain after the melting of the ice. The melted ice enables the growth of greenery and vibrantly coloured flowers in the lower regions of the mountain."
Perhaps that is why Nepal-born chef Santosh Shah recently participated in BBC MasterChef UK in a 'Nepali topi' and proudly posted that photo on social media, calling it a "national hat."
Acceptability under question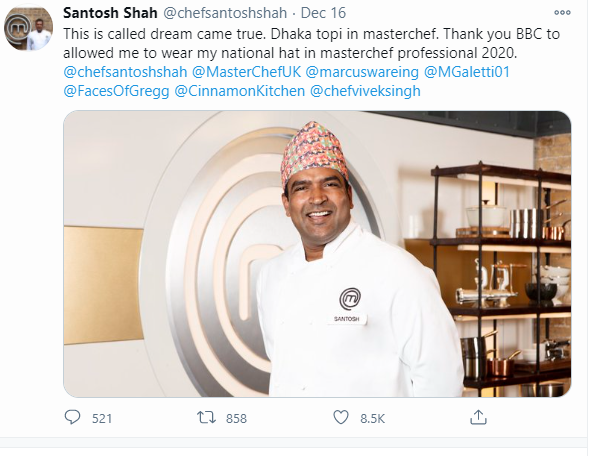 But, this interpretation has been questioned of late. Although Shah earned praises from his fans, for example, former Prime Minister Baburam Bhattarai said all dresses worn by different communities of Nepal should be called national dresses. His response sparked another round of debate in the mainstream media also.
Chandra Kishore Jha, a senior journalist and columnist, views that there should be national discourse to analyse the act of the Panchayat system about nationalising the topi. Whether tagging a particular dress as noble and giving the status of the Nepali dress was right or wrong should be discussed openly, according to him.
Nonetheless, it has earned an international identity for Nepalis, he acknowledges. At the same time, he also mentions that there is a large population in India also wearing the Dhaka topi.
Further, Jha says, "Nepali society is a diverse society. That diversity is also seen in the costumes. That is why no particular dress or costume is noble or great in itself. Of Course, all the dresses of all communities are great and supreme."
"One community should not look down with contempt on the costumes of the other. In a democracy, there should be acceptance of all kinds of dresses."
Hence, he believes the celebration of Topi Diwas should respect every head-gear worn by every community.