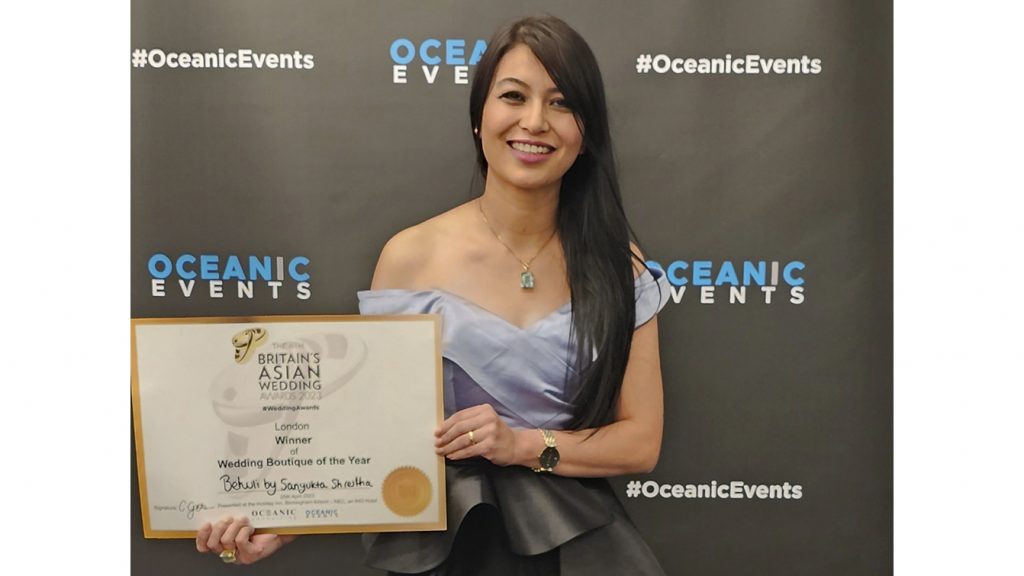 Kathmandu, April 28
Nepal-born British fashion designer Sanyukta Shrestha has won the Wedding Boutique of the Year 2023 Award in London.
Britain's Asian Wedding Awards made the announcement on April 25.
The award ceremony was held to celebrate the top names that create fairy-tale unique weddings and are an integral part of Britain's ever-growing Asian wedding industry that is estimated to be worth in excess of £3 billion according to a 2017 research report. A spokesperson for the organiser said, "These awards are now recognised as the leading celebration for showcasing those that have demonstrated excellence in the industry."
"With every year that passes, we watch the Asian wedding sector grow and flourish in the UK with greater creativity, grander set-ups, and happier couples. This industry is shaking markets and impacting the economy at an unprecedented rate."
Shrestha has pioneered the concept of sustainable luxury since the first launch of her eco-friendly Brand in 2011.