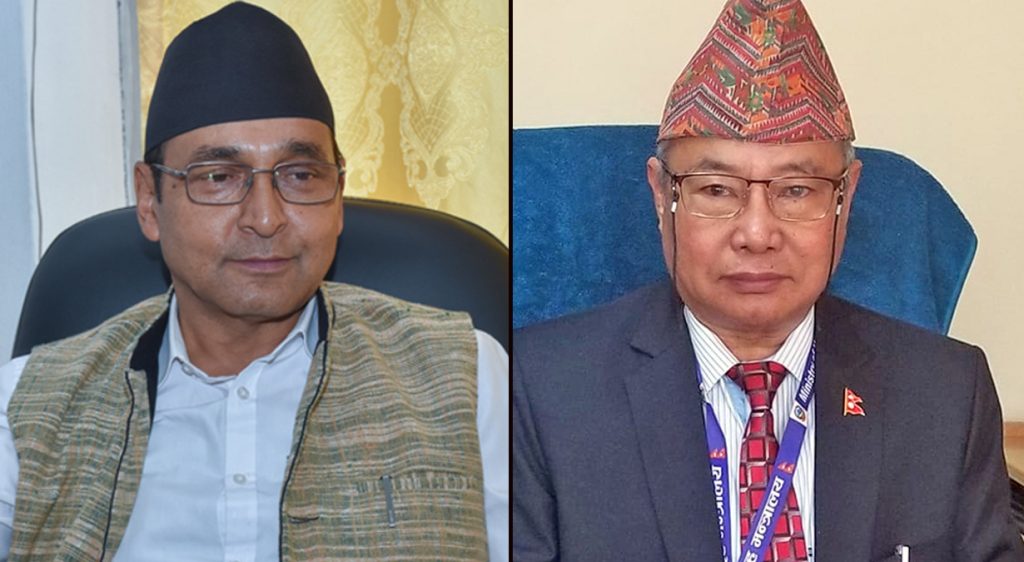 Kathmandu, May 18
Nepal Police investigators have concluded that former deputy prime minister Top Bahadur Rayamajhi and former home minister Ram Bahadur Thapa's advisor Indrajit Rai masterminded the recently surfaced fake Bhutanese refugee scam.
Both high-profile suspects, along with former home minister Bal Krishna Khand, have recently been arrested by the police.
An investigator informs Onlinekhabar on the condition of anonymity that Rayamajhi took Rai into confidence during Thapa's home ministership and planned a scheme to collect money from gullible people saying they would be sent to the United States as Bhutanese refugees.
This was in the making even before the Home Ministry commissioned a task force under the leadership of former joint secretary Bal Krishna Panthi on June 13, 2019, for solving the Bhutanese refugee problem.
It appeared as if the government commissioned the task force based on multiple applications filed by refugee leader Tek Nath Rizal asking for the government's intervention in the problem, but Rayamajhi and Rai had already devised a plan to earn money based by using that structure, an official says.