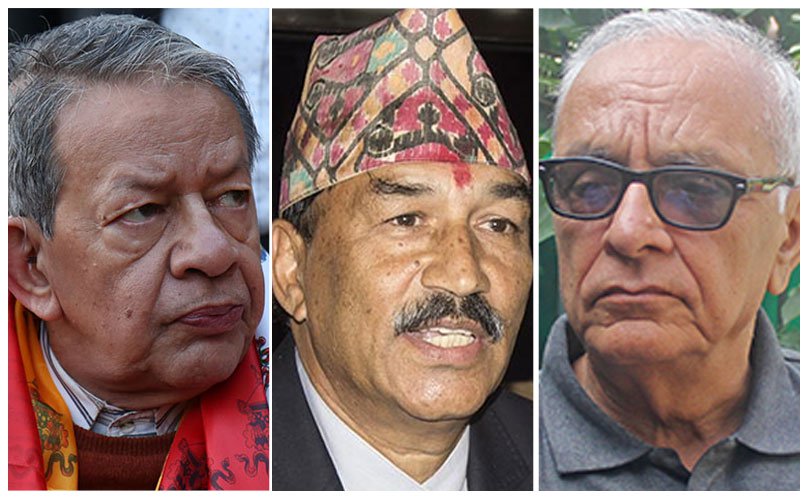 Kathmandu, November 11
Leaders of the party comprising royalists of the Panchayat era, Rastriya Prajatantra Party, are once again unifying, arguing consolidated efforts are needed to strengthen democracy in the country.
Kamal Thapa-led RPP, Pashupati Shamsher Rana-led RPP-Democratic and Prakash Chandra Lohani-led Unified RPP-Nationalist say they are about to finalise the unification deal.
Lohani has reservations over some issues, but Thapa and Rana has already agreed for the merger, according to the sources.
Thapa and Rana have agreed that both of them will be chairpersons of the party for now. Likewise, a Secretariat will be established comprising leaders from both sides. Other differences will be settled through a unity convention.
Lohani has demanded that he be given the status equal to Thapa and Rana. But, the two others have denied.
Therefore, if Lohani decides to pull out, Thapa and Rana will announce the unification on Monday. But if Lohani continues the conversation, it may take few more days, the sources say.