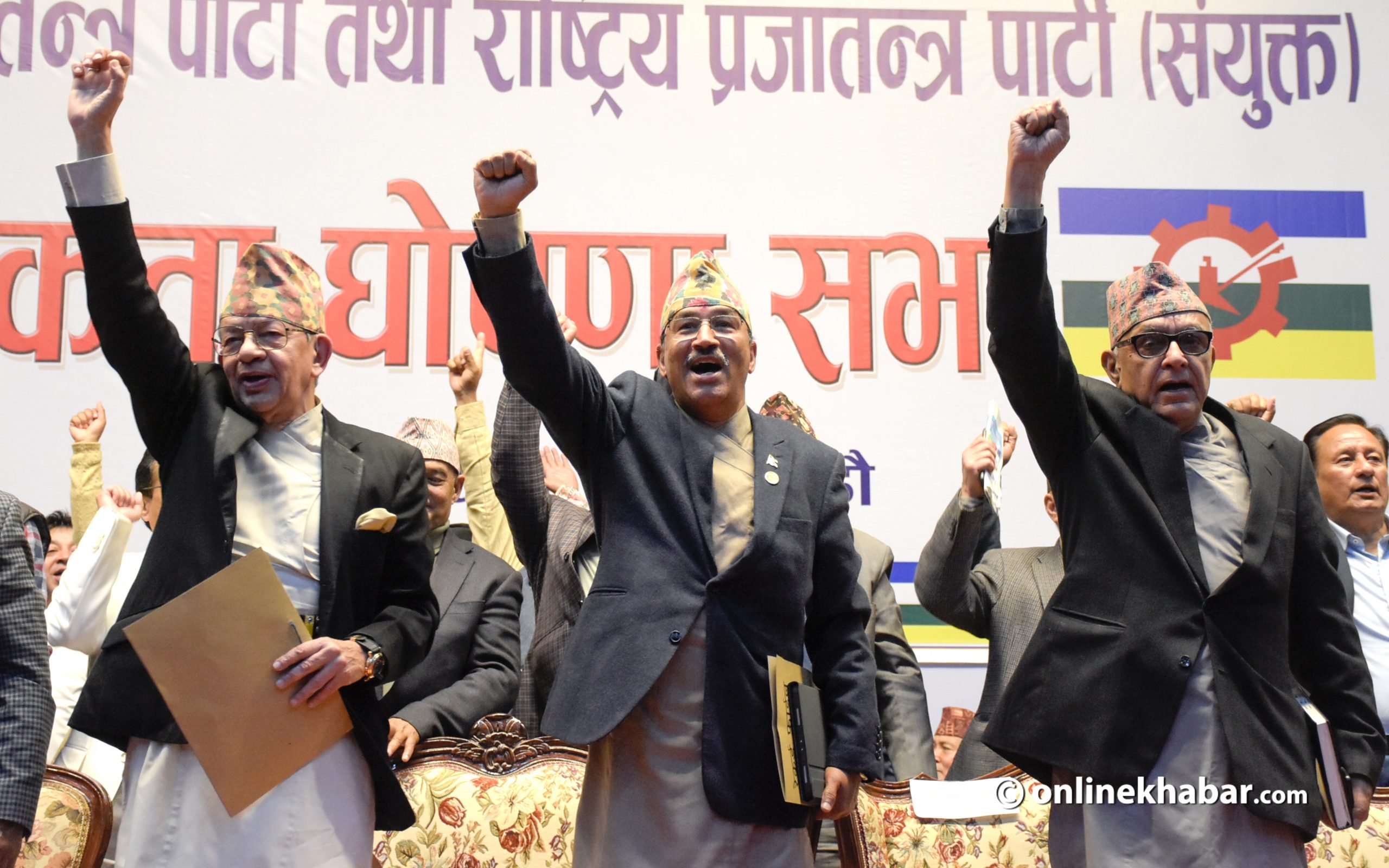 Kathmandu, March 12
Two pro-royalist parties, Rastriya Prajatantra Party and RPP-United, announced their merger into one party as the RPP, naming three persons as chairpersons.
Speaking at the function attended by hundreds of the cadres in Kathmandu on Wednesday, the chairs–Kamal Thapa, Pashupati Shamsher Rana, and Prakash Chandra Lohani–promised not to split again. In the past three decades, the party has split and reunified multiple times.
But the leaders said they would not repeat their mistakes and keep the party United. Thapa even held a book of Hindu religious text, Bhagavad Geeta, as he said he would not let the party split again. He urged the cadres not to be sceptical about the leaders' statement.
Rana and Lohani also said they would work towards consolidating the party unity.
Meanwhile, an influential leader of the RPP-United, Sunil Bahadur Thapa, boycotted the function today objecting to his leaders' decision of accepting the monarchy for the unification. Thapa, instead, held a separate meeting with the leaders close to him.