Nepali movies have renewed their popularity among their audience since 2010. Movies like Chhakka Panja, Loot, and Kabaddi, among a few, have helped it gain traction in both urban and rural areas. However, the portrayal of women in these movies has been subject to a lot of criticism. It is not just the movies mentioned above, there are loads of other examples where a woman has either been shown as a damsel in distress or vengeful. It is like Nepali filmmakers, blinded by the box office success of these movies, refuse to look beyond this stereotype and portray the aspirations, struggle and ambitions of the present generation. Many have voiced concerns about how such movies highlight deeply rooted patriarchal problems already inherent in the functioning of the Nepali state.
To celebrate the Women's Day, we look at eight Nepali films which have broken the stereotype and portrayed women differently.
1. Indreni (2004)
Starring seven women, the movie shows the age-old stereotype of Nepal society where a father, who wants a son, treats his daughters as if they are his burden. However, the movie does show that if a woman works hard enough, she is capable to reach the top of any sector, be it medicine, business, media, security or whatever field she chooses. Even though society is changing, there are still a lot of families in the country who need to watch films like Indreni.
2. Jhola (2013)
Jhola is a movie everyone should watch. The film shows the audience the perspective of a woman during a time when the 'sati pratha', the practice of a widow being burned to death on the funeral pyre of her husband, was prevalent in Nepal. This film takes one back to the time and exposes our social ill. Lead actor Garima Panta holds the movie through her acting. The movie was so good that it was sent to the Academy Awards. The movie was also shown in various part of Nepal.
3. Uma (2013)
Uma, starring Reecha Sharma, is a movie about a young woman's journey to finding herself. It is a commentary on the gender politics of the Maoist movement. It shows how liberal the Maoists were as Uma was allowed to come home late at night, take part in poetry workshops and also shows her spending time with her boyfriend. As a woman, Uma is also seen speaking out against misogyny and condemning the raping and killing of innocent women.
4. Maalika (2018)
Actor-director Rekha Thapa, who has been in the industry for nearly 20 years, has been the stalwart in bringing women-centric films to audiences. Although most of her films do not do well at the box office, they, however, do leave a mark as she has made sure that a woman is the lead is most of the movie she makes. Malika is one of them where Thapa herself is the lead in the film as she mentors a young girl on how to become a strong, young, independent woman. It shows that despite adversaries, one can come back and do so strongly without being bothered about what society thinks. It is a movie for all women, brought to them by a woman.
5. Blind Rocks (2019)
The real story of visually impaired activist Shristi KC, Blind Rocks is a movie that can inspire generations. The making of the film is quite poor, but the content is what makes the film watchable as it tells the story of KC, who completely lost her sight at the age of 16 when a doctor reportedly prescribed the wrong medicine for an eye allergy. The movie shows how KC, defying all odds, topped both her higher secondary and bachelor's examinations to start an organisation working towards the upliftment of people living with blindness.
6. Bulbul (2019)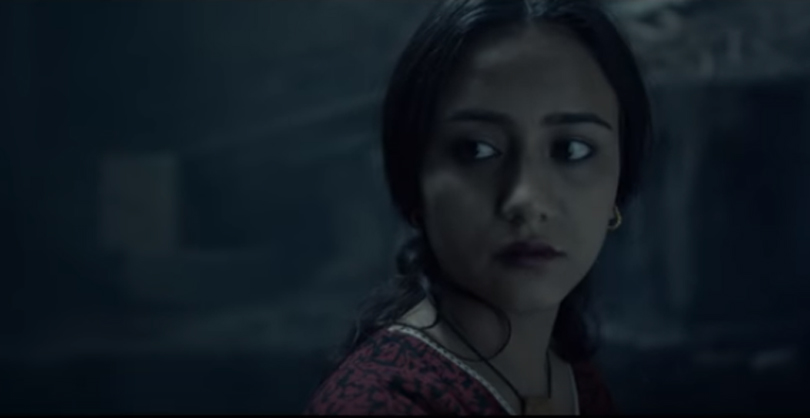 Nominated for the 92nd Academy Awards, Bulbul depicts a personal yet relatable story of how women are affected at a psychological and social level. It tells the story of a female tempo driver played by Swastima Khadka and shows the hardships that she has to go through every day. For it, it won accolades both in Nepal and abroad and is still regarded as one of the best films to have come out in recent times. It is completely opposite to the popular movies which show women as hopeless pawns depending on men. Whereas many movies take women for granted, this film considers them a complete human being with so many emotions and aspirations that everyone should understand.
7. Xira (2019)

Having played the girl-next-door character in most of her movies, Namrataa Shrestha, in Xira, broke that trend as she played a character that was bold, independent, and a badass. Even though the movie did not do as well as expected, many feminists in Nepal were happy that such a movie was made. A movie that celebrates feminine power to defy patriarchal restrictions, Xira is a tribute to all women who choose to stand up against injustice.
8. Aama (2020)
Aama is a movie for all mothers and daughters. It shows the ugly reality of what women face in their lives. The central figure is a woman, a mother who is ageing, weak and crushed, but despite all these frailties, still strong and unbroken. The story revolves around the lives of the mother-daughter duo of Mithila Sharma and Surakshya Panta who have done a tremendous job. Visually, it might not be the best movie you can watch, but in terms of how it has tried to dismantle the traditional stereotype, it is a movie that one should watch, especially if you want to step into a woman's shoe.