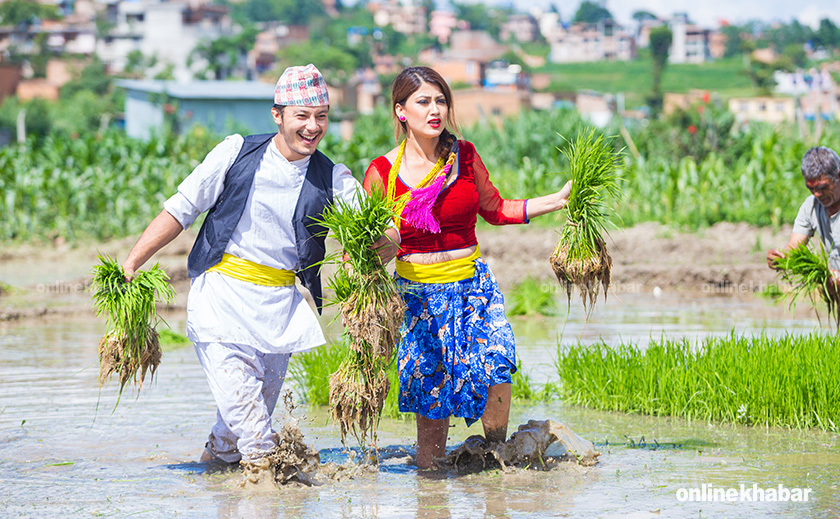 Kathmandu, June 27
As Nepali farmers are preparing to celebrate Ropain Diwas (National Rice Plantation Day) this Friday, the country's Agricultural Minister will plant rice saplings in a field where King Suddhodhan, father of Lord Buddha, used to work with his golden plough as per myths.
Minister for Agriculture, Land Management and Cooperatives Chakrapani Khanal will participate in a function to be organised in Tilaurakot of Kapilbastu district on Friday, according to his secretariat.
Khanal's personal secretary Arjun Bhandari says Khanal will plough the farm and plant saplings in front of the historical Tilaurakot Palace.
Khanal has already left Kathmandu for the function today itself.
The event is being organised in collaboration with Lumbini Development Board.
Nepal celebrates the 15th day of Asar, according to the Nepali calendar, as Ropain Diwas in a bid to promote farmers' and stakeholders' involvement in the production of the country's major crop.