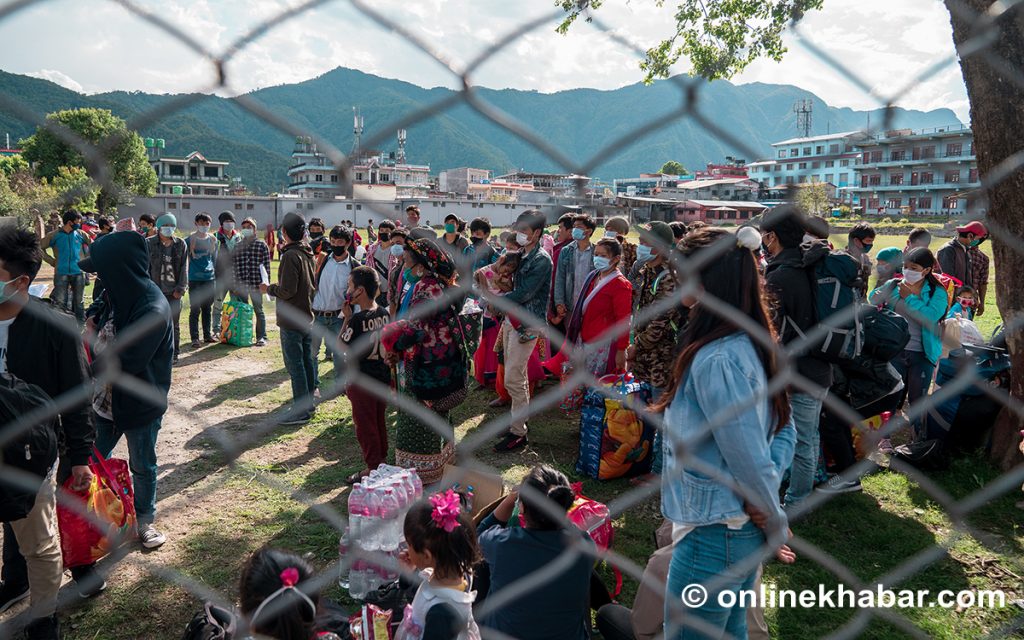 Every night, thousands of people are leaving the Kathmandu Valley to go back to their villages despite the lockdown restrictions. With the extensions of the lockdown and low or no source of income, people are compelled to leave the city in the hope to get food and live a dignified life, even if it means risking contracting the coronavirus.
Meanwhile, many foreign governments have evacuated their citizens stranded in Nepal over the past few weeks considering the problems they are likely to face in the locked-down country.
At the same time, many are staying put wherever they are and living their lives as the new normal, and this also includes some members of the expat community living in Nepal. Continents away from their home and families, many are continuing to live their lives in solitude even after a month since the beginning of the lockdown. But, by no means, they say they are suffering.
Living in Nepal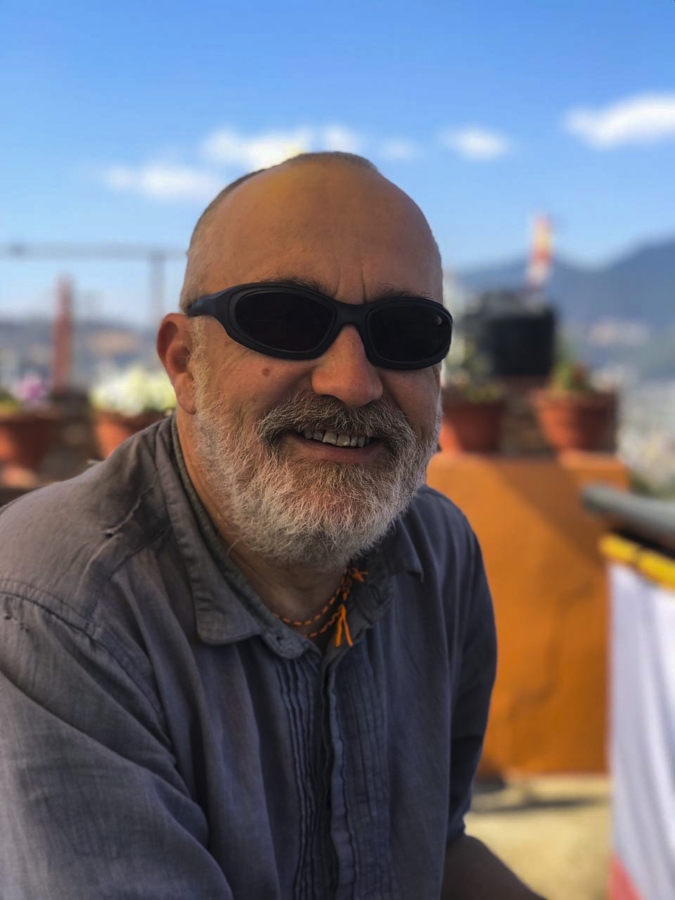 One of them is Kennath Sandalls. "Nepal is like my second home. I came to Nepal last September to travel. After the lockdown, I have been self-isolating myself in a hostel," he says, "But I have enough opportunities to socialise now also. I am not bothered by the lockdown as I am used to it. I have a great company of my good collection of music, which makes it easier for me. I also have a lot of friends here, who are protective of me and I am in constant touch with them. And I love the food (daal bhaat) here, so I have had no complaints so far."
Like him, William Gary Rutley Wornell also feels satisfied with his stay in Kathmandu. "I feel I am lucky to be able to stay here and without a problem. I work as a designer and I work mostly from home for books and videos. It keeps me busy." Wornell is a freelance photographer from Finland with Canadian origin.
Not just in Kathmandu, foreigners are living well in Pokhara as well. A Dutch YouTuber Thomas Klabbers, who arrived in Nepal to travel some six weeks ago, says, "Life is mostly quite empty. I spend a lot of the days on the rooftop of my hotel listening to music. But, regarding food and essentials, it is actually still surprisingly easy. The supermarkets and some small shops in Pokhara Lakeside have all the essentials. Some days I go out to buy groceries and film."
Of course, many who are still in Nepal were given a choice to go back to their country, to their families. Yet they chose to stay here and continue their lives. Sandalls says, "Yes, there was a choice to go back on a repatriation flight, but I chose not to go because it would have meant that I would have to go through numerous airports and countries to go back to the country that is already in lockdown. I felt safer here and the point of lockdown is to stay put. That is what I am doing."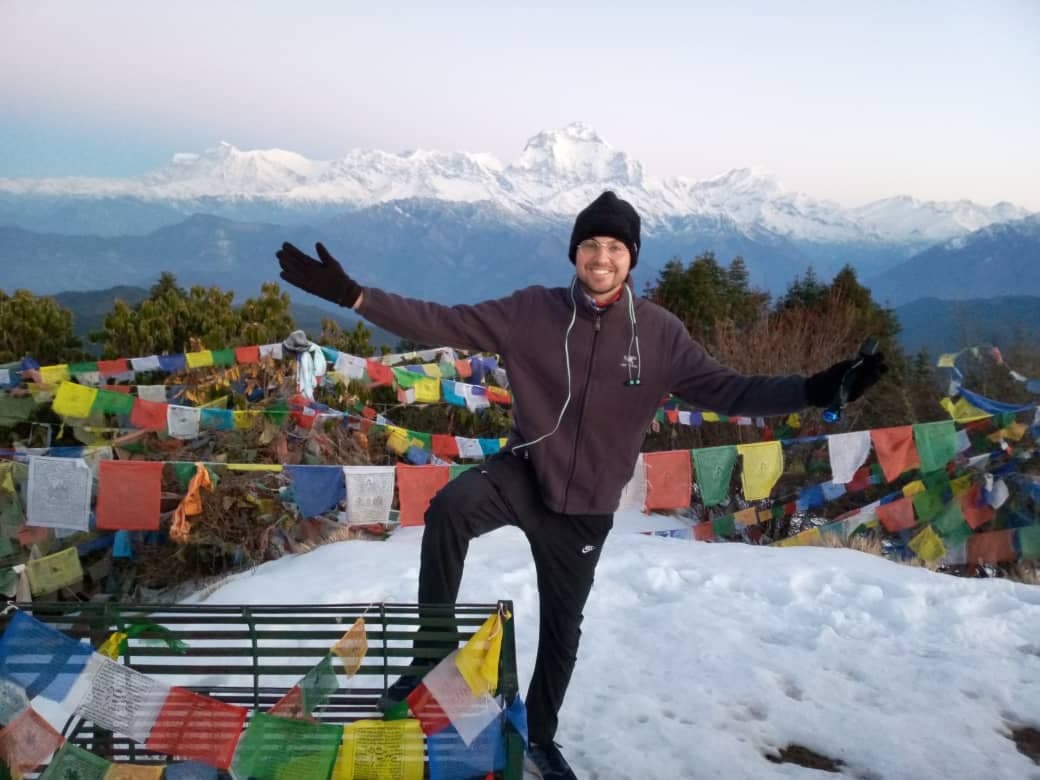 For Klabbers, who was living in Vietnam, also, leaving did not seem like the best option. "I can't go back because it's also locked down there. If Vietnam was open, I would consider it, but it seems Nepal is still safer than Vietnam at the moment, with fewer cases of coronavirus and fewer people living close together."
Meanwhile, Michelle, a travel blogger, came to Nepal in February and got married here to a Nepali man. So, she does not have plans to leave the country and she is busy with her work from home. But she says she is glad that her friends and family were able to fly back before the airports closed.
Concerns
Despite their choices to live here in Nepal, the foreigners seem concerned about their visa issues.
"My visa has expired as we are only allowed to be here for five months at a time. We can extend it after the lockdown but I am worried if we would not get sufficient time to process our papers and get the time to go back," says Sandalls.
Another concern is their work. "Both I and my husband work in the travel business so our income was hit [because of the crisis]. My freelance clients are on a monthly contract so if they do not renew their contracts at the end of the month, the money will be tight. From surviving to helping others will depend on our expenses over the next week or two," expresses Michelle.
Wornell who came to Nepal to enrol for a course in Bishwa Bhasa Campus to study Nepali has a valid visa for now, but is concerned that he might contract the virus. He says, as he would not want to take up the place of a Nepali in a hospital bed, he is being as careful as he can.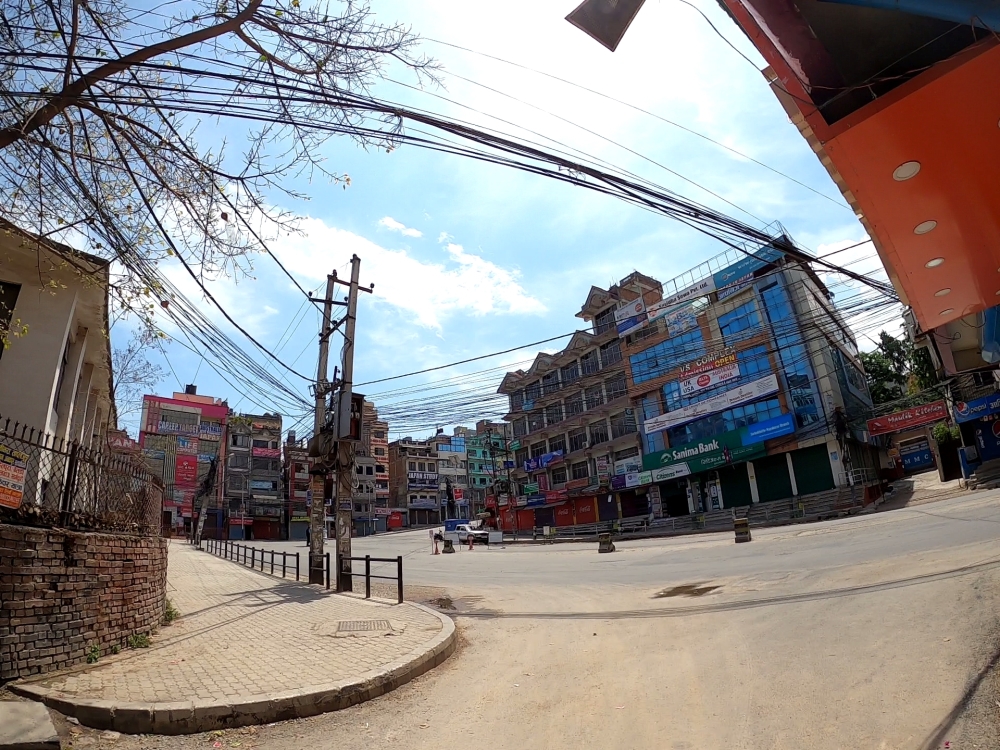 Doing what they can
Staying cooped up in the boundaries of a room is definitely not easy. That, coupled with the fear and uncertainty, does not make things any different. However, the foreigners are doing their part, contributing what they can.
"I have been catching up on some freelance work for companies in the USA and the UK. Also, I am doing some gardening and attempting to learn Nepali," says Michelle. She further shares she also is doing her part by donating to Hiteri, a crowdfunding platform working to feed families who are having a hard time during this time.
"I am mostly staying in my home, but I am a photographer with a valid press pass so I go around and take photos too. I have extended the helping hand and am working with Kokroma, which is making masks for people during this time. So every few days when I go out, I am delivering them on my bike," shares Wornell.
During his time out, Wornell is doing something that he hopes will make a difference after the crisis is over. "I am working on a personal project to capture this historic worldwide incident for documentation purposes. I think it will be a way to look back at the situation and I can give it a fresh perspective when it comes to the situation in Nepal."
Sandalls has also shared his willingness to go on his bike and deliver food for the hungry. He has been in talks with a group 'Lockdown Lunches' distributing food on the streets.
Their observations of lockdown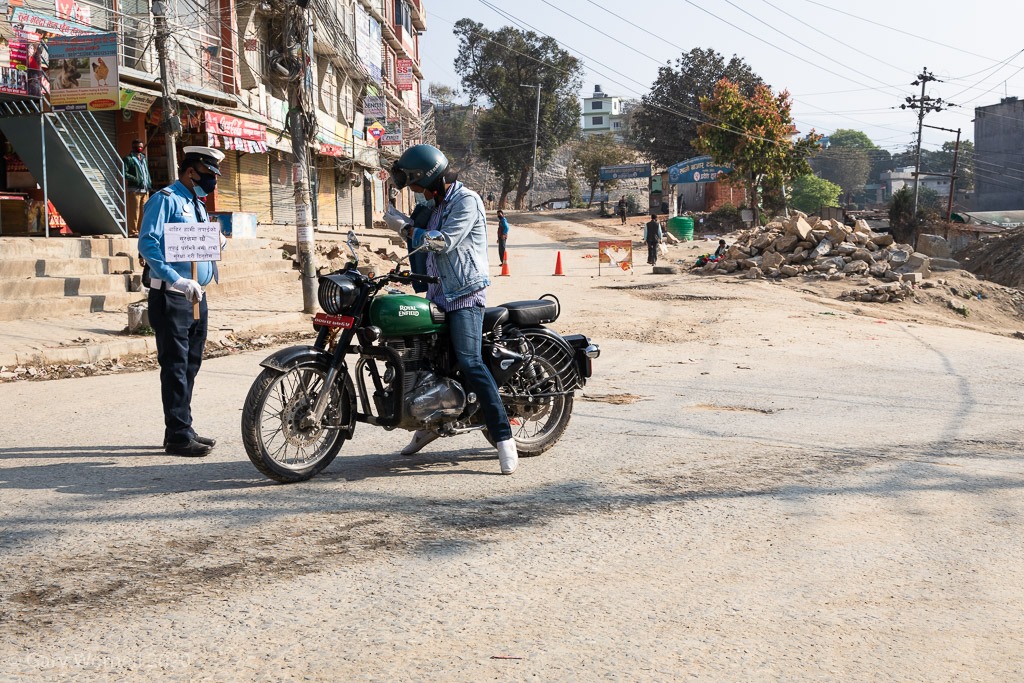 Wornell says he admires the government's decision to shut down early. "I am very impressed with the security personnel as they are strict in their checking. Whenever I go out, I get stopped 25 times to get questioned. I see each community has leaders working to enforce the lockdown in collaboration with the security personnel."
But diving deeper, he has witnessed that underprivileged people are having the difficulty to manage social distancing.
Klabbers also says he sees the lockdown to be very effective as most people listen to the rules [in Pokhara]. "There are no big groups of people together. Almost all restaurants are closed. And, the police did not have to use force once in Pokhara during the lockdown. I can say that the people in Nepal are taking the situation very seriously and listening well to health advice."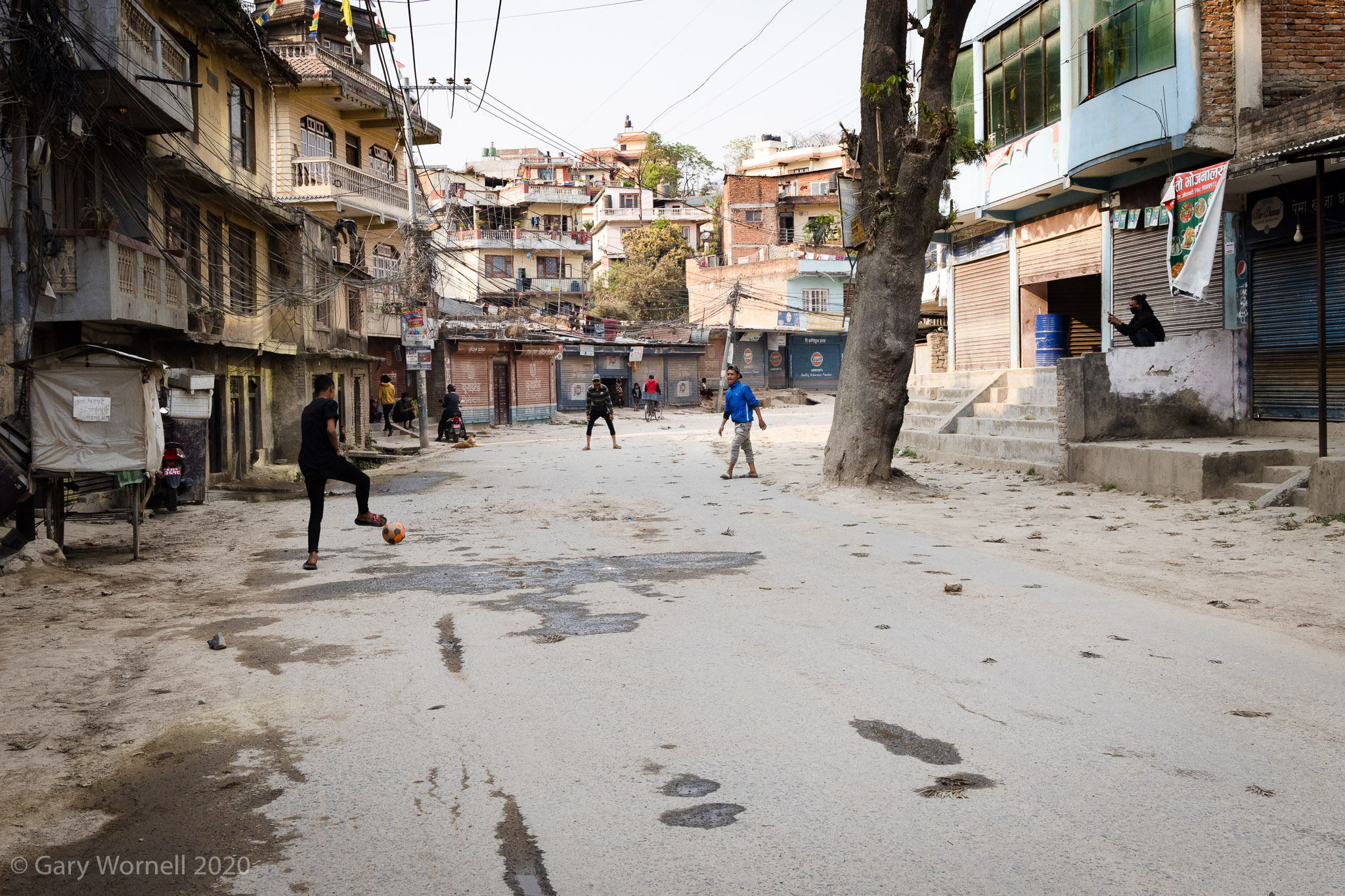 Sandalls also views that the lockdown is going well. However, he has observed that some people are not understanding the concept of social distancing. And, with people going to villages, he hopes the government can handle the situation better.
Adding to this, Michelle says, "I think the lockdown and closing the borders was a good idea, but it could have been handled better. The Nepali nationals left at the border without being able to enter were handled very poorly. Considering the number of empty hotels available, I think, the government should have quarantined them in the hotels and paid the hotel owners for space. I am sure many hotel owners could have used the money and people would not have been left homeless at the border."