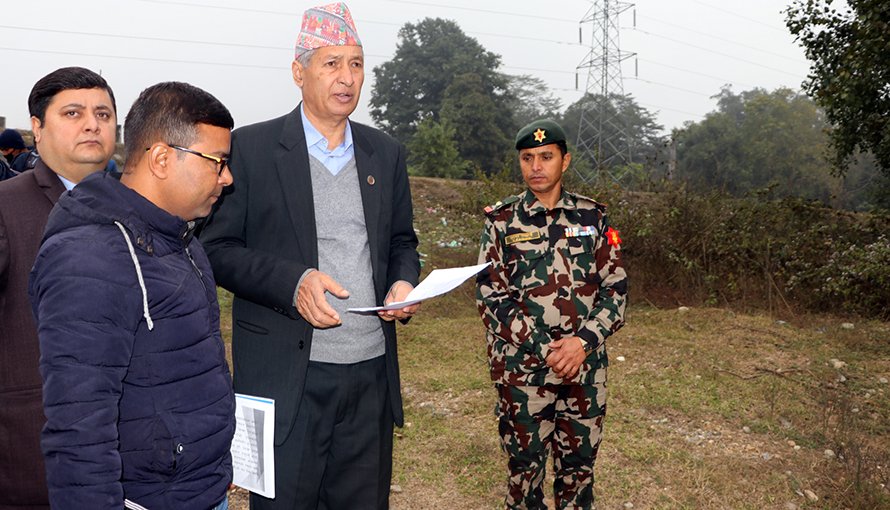 Kathmandu, January 14
Minister for Finance Yuba Raj Khatiwada has assured that the government will allocate sufficient budget for the proposed international airport in Nijgadh of Bara district and the under-construction Kathmandu-Terai fast track. Likewise, there will not be any budget crisis for the Janakpur-Jayanagar railway project, according to him.
Minister Khatiwada monitored a few sites of the project today and directed the officials, contractors and workers to complete all the works on time, assuring the government would effectively manage needful resources. In particular, he directed officials of the airport project to complete all preparatory tasks on time, saying the ministry would be responsible for managing resources after that.
He said the government was preparing to generate resources from national and international sources.
During the visit, the minister also took stock of the progress regarding the management of affected settlement, land acquisition and forest areas in the project sites. He told the officials that the federal government and concerned bodies under it were working together to expedite the projects.
Khatiwada urged all stakeholders to support the projects as they would be important for the country's overall development. He said the fast track and the airport would also help to ease the traffic problem in Kathmandu.