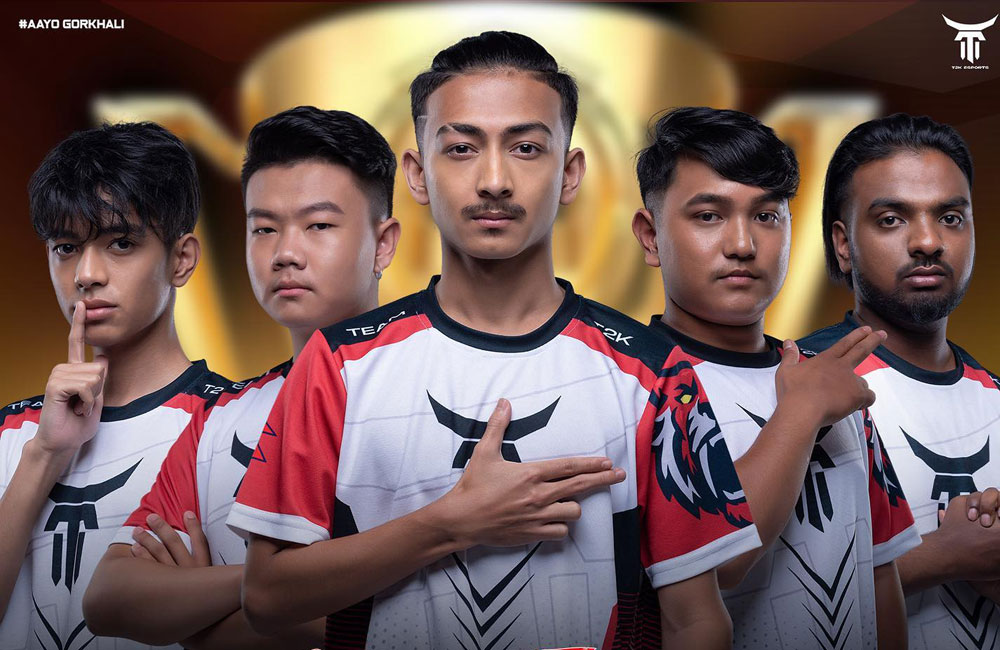 Kathmandu, November 28
Nepali PUBG team, Trained to Kill (T2K), have created history and reached the grand finals of the PUBG Mobile Global Championship (PMGC) 2022 to be held in Jakarta from January 6, 2023.
This is the first time a Nepali team have directly qualified for the grand finals of the PMGC.
Trained to Kill, placed in the Yellow Group, entered the grand final by finishing third among the 16 teams in the group. Despite having the same points as Japan's RC team, they qualified based on their superior positioning in different matches across the group stage.
Three Nepali PUBG teams took part in the group stage of the championship along with Trained to Kill. Prior to this, only DRS Gaming had taken part in the PMGC.
Out of the three, DRS Gaming and Skylightz Gaming could not qualify directly through the group stage and will now play the Survival Stage that will take place from November 30 to December 2.