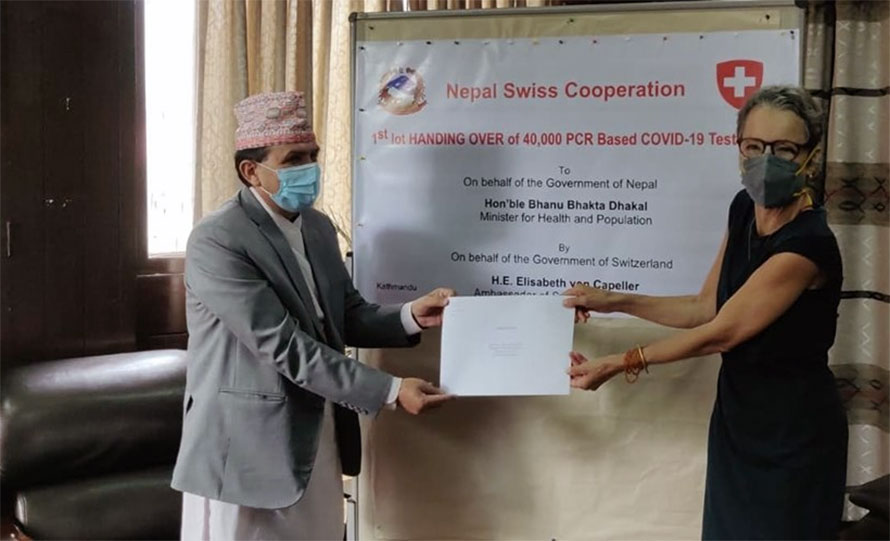 Kathmandu, July 24
The Swiss Embassy in Kathmandu has handed over 20,000 polymerase chain reaction test kits to the Ministry of Health on Friday.
The embassy says it is a part of the Swiss government's support to Nepal.
Swiss Ambassador to Nepal, Elisabeth von Capeller, handed over the kits to Health Minister Bhanu Bhakta Dhakal today. On the occasion, she said the donation would help Nepal address the increasing need for more PCR tests.
The embassy says it will donate another 20,000 test kits next month. Likewise, it is installing water treatment systems in four hospitals active in the Country's Covid-19 response and is supporting the Province 1 government in constructing an isolation centre in Udayapur.
Earlier, the embassy had given Nepal medical equipment worth Rs 50.42 million for the country's Covid-19 response.