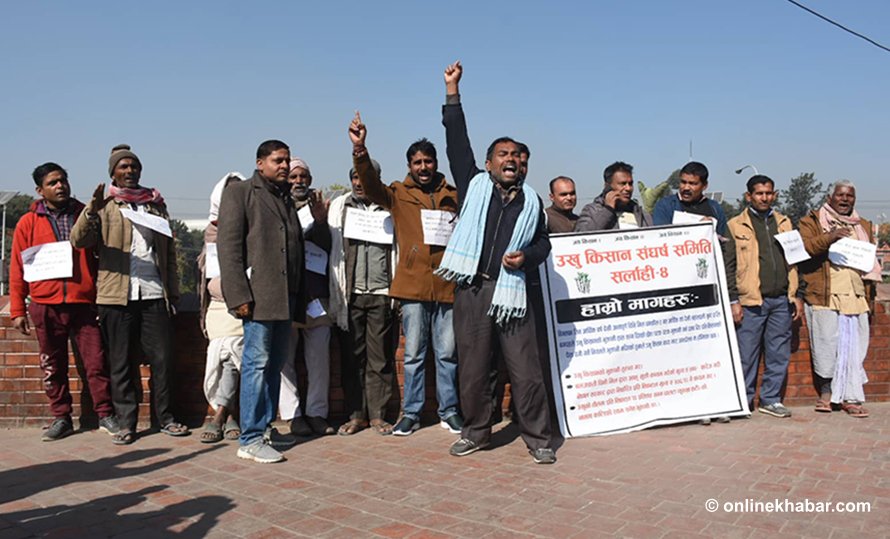 Kathmandu, December 29
Sugarcane farmers from Terai districts of Nepal, who have come to Kathmandu, to lobby for the payment of their outstanding dues by the sugar mills have continued their protest at Maitighar Mandala on Sunday also.
The farmers had staged a sit-in at Mandala on Saturday also. The protesters say they will not withdraw unless the government ensures the payment, adding they are event ready to gherao Singhadarbat, the seat of the federal government.
The mills are yet to pay them the dues for the past six years and in total, it amounts to Rs 500 million, according to the farmers. Mahalaxmi Sugar Mill, located in Kapilvastu, alone has to pay Rs 210 million.
The farmers are also not satisfied with the government's decision to fix the sugarcane price at Rs 536 per 100 kg and want it to be higher.