As the number of Nepali students going abroad for education is growing, the country is also one of South Australia's third largest source market when it comes to international students. The state had a 19 per cent increase in international students last year alone. This shows how Adelaide as a destination is growing amongst Nepalis.
To educate Nepalis who were looking to go for their higher education in Adelaide, Andrew Houey, Director, International Marketing of Study Adelaide was recently in Nepal. Prior to joining the organisation, Houey was a director of sales and marketing with AccorHotels and has an extensive background in the tourism and hospitality sector. Houey leads the international marketing team, who develops and executes a range of campaigns both digitally and across key markets.
On this occasion, Onlinekhabar spoke to Houey about Study Adelaide, what students can expect from the city, the job opportunities in the city and why Nepalis should choose Adelaide as their destination in Australia.
Excerpts:
Tell us a little about Study Adelaide. What exactly is it and what can students get from it?
Study Adelaide is a government organisation that promotes Adelaide as a destination for international students. Adelaide itself is the capital city of South Australia, a state in Australia. As many people know, Australia has world-class education facilities and offers an opportunity for Nepali students to gain world-class experience at an institution which will set them off to their careers in the future. In Adelaide, we made over 155,000 additional jobs to help our growing economy and international students play a big part in that.
Apart from that, what other support does Study Adelaide offer to international students?
We have three major institutions there. Flinders University, The University of Adelaide and the University of South Australia (UniSA), all have comprehensive programmes that support the students throughout their studies. What we do at Study Adelaide is complement the programmes that are run at those institutions. For example, we run over 80 events each year from cultural celebrations to events about how to find part-time jobs or jobs after graduation and beyond.
Can you highlight some USPs of Adelaide that makes it stand out amongst students?
Adelaide is a vibrant capital city that offers all the benefits of living in a large capital city, with the traffic that is. For example, we are a very multicultural city and welcome students from over 100 countries. And, international students have become a significant part of the local community in South Australia.
What could some of the benefits be for international students to choose Adelaide for their studies?
One of the things I would like to point out is we have a growing economy and need over 155,000 additional skilled jobs to be filled over the next five years in order to meet the demand of the growing economy. So, one of the things I would like to highlight is just the opportunities for students if they are looking for something after they graduate. There are plenty of opportunities that Adelaide offers to these students.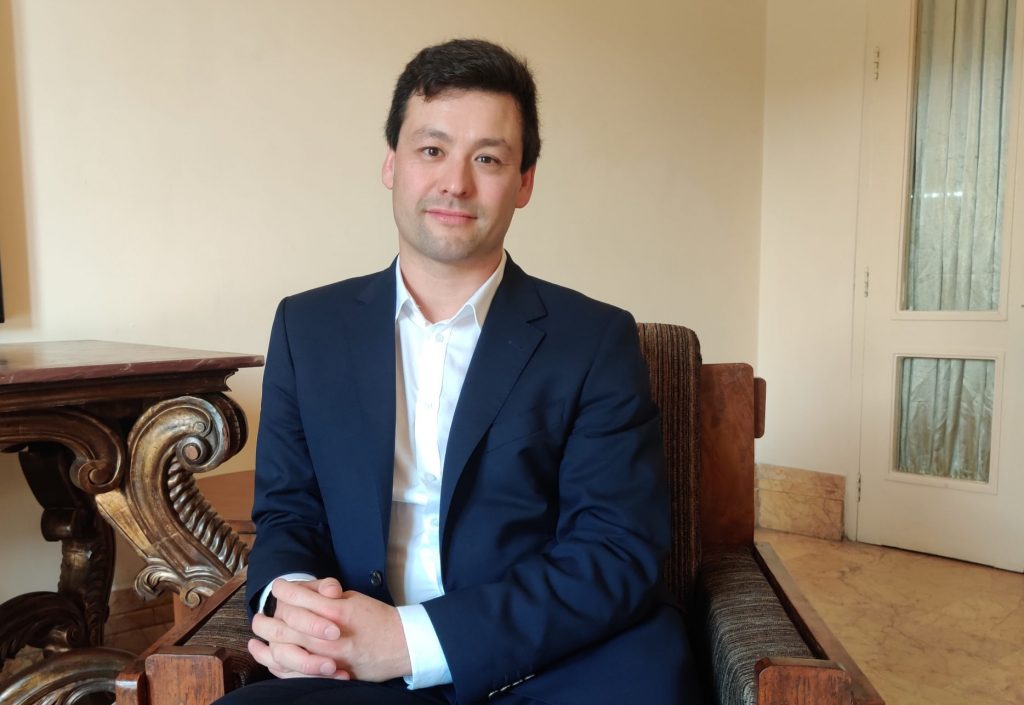 You mentioned Study Adelaide also helps with part-time jobs. How do you do that?
We've recently introduced a programme called Job Shop which connects employers in South Australia that have job opportunities with international students. One of the great things about the Job Shop programme is the employers themselves have tailored their recruitment process specifically to cater to international students. That provides an opportunity for the students to apply for jobs even before they've landed in Adelaide to study.
That is great. What type of jobs are you looking at then?
One of the employers we work with is the Adelaide Venue Management Corporation. They manage a range of venues across Adelaide; one of them is the Adelaide Convention Centre. Since we launched Job Shop towards the end of January, the corporation has employed over 250 international students. There are loads of opportunities within the hospitality and healthcare sectors.
As you mentioned South Australia is a growing economy, what would you recommend for Nepali students to study there so it's easy to get good jobs in the future?
I would love it if the students followed their passion. However, I would say that with 155,000 jobs required over the next five years, there are some growing industry sectors where there are opportunities. One of the particular sectors is the technology where we have leading global companies like Microsoft, Tesla and Amazon. We've also welcomed companies like Accenture and PWC who are looking to recruit people right now. Accenture is seeking more than 2,000 people to fill the roles at their Adelaide centre. PWC is currently recruiting 300 people to fill their service centre in Adelaide.
Does Study Adelaide also offer scholarships because studying there can be quite expensive for many in a country like Nepal?
All our institutions–Flinders University, The University of Adelaide and the University of South Australia (UniSA)–offer scholarships. The Australian government, through the Australian Award programme, also offers over 3,000 scholarships every year. So there are a lot of scholarship opportunities available for students who want to study in Australia.
What is Study Adelaide doing for the huge surge in international students that will come to the city in the coming years? Is it ready?
Yes. The government has committed resources to help address some of the challenges that international are facing right now when it comes to visas. The other thing I want to point out is our partner institutions are working really hard to support the application process by working with their education agency.
Any advice to students who are planning to study in Australia and particularly Adelaide?
Australian education is world-class. So wherever you want to study, be in Sydney, Melbourne or Adelaide, you're going to get a great education to prepare you for your career in the future. What I can say about Adelaide is we offer the opportunity for students to gain a world-class education while at the same time letting them live in an environment designed for life in a community that is welcoming of international students and one that offers career opportunities, both during their studies and after it.
Study Adelaide is associated with Shark Tank Nepal. What is your expectation from the show and how do you want the brand, Study Adelaide, to be incorporated into the show?
Well, it's a natural fit for Study Adelaide to be a co-sponsor of Shark Tank Nepal. Shark Tank itself is a global phenomenon and one that is very recognised all over the world including in Australia. The thing we would love to get out of Shark Tank is to highlight the entrepreneurial mindset around Adelaide. We have a vibrant startup ecosystem in Adelaide supported by billions of dollars worth of investment from the government. We want to show how huge the startup culture in South Australia is and hope that it inspires many Nepalis.