When newly promoted A division club, Church Boys United signed national team defender Dinesh Rajbanshi and midfielder Tej Tamang, they had high hopes from the Nepal football sector.
The club wanted to make an instant impact in the league by associating the two players who had been regular in the national team for the past five years.
The two, who played for a big club like Manang Marsyangdi, signed after they were offered a monthly salary in excess of Rs 100,000. But before the club could announce the two had signed, Rajbanshi and Tamang were on a flight to Australia.
On the same day as the two left Nepal, defender Gautam Shrestha also left for Australia. A few days later, midfielder Nitin Thapa and striker Ranjan Bista also left. Thapa had signed for Sankata Club, Thapa for Khumaltar and Bista had renewed his contract with New Road Team.
The trend of Nepali footballers leaving the country has risen. In the last year alone, around 35 footballers have left the country. This, on the eve of the new season starting, is bad news, say experts, who feel the Nepal football sector is on a downward spiral.
"The players that have been doing well leaving the country during the prime of their career is quite disheartening. We need to find out why this is happening," says football analyst Sanjeeb Mishra.
Mishra believes that the players are looking for another way to sustain their lives. This, he feels, is not wrong as football in Nepal is semi-professional and the players have not been able to earn enough to sustain themselves by playing football alone.
But, Mishra feels the players have not been able to trust themselves or their ability
"It's sad to see that they've left the country using the game that gave him an identity. It's like they don't believe in themselves," Mishra says. "Yes, they will earn a lot. However, that money surely won't give them the satisfaction that would come from performing for their country."
The mass exodus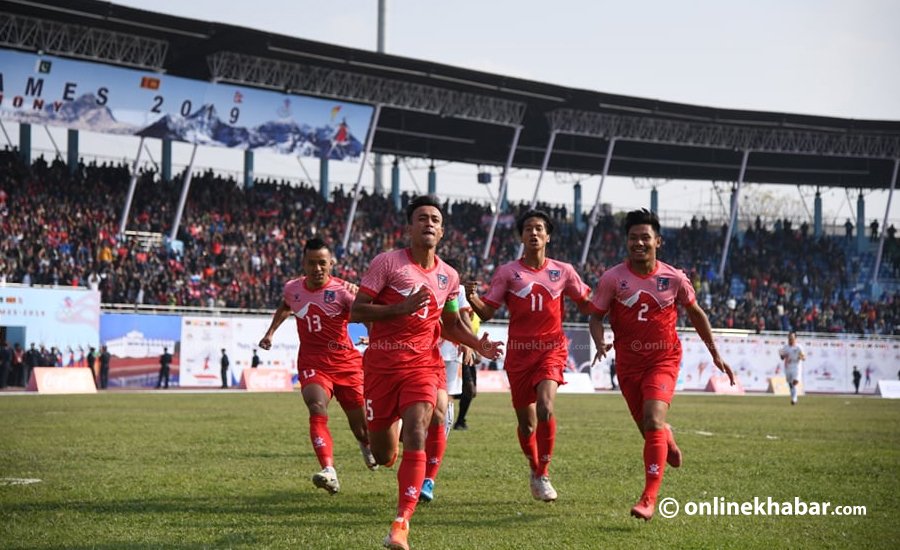 Jagjit Shrestha was in the prime of his career in 2016 when he decided to leave Nepal to go to Australia. Following him, Shulab Maskey, Heman Gurung and Alan Neupane also went to Australia. Having seen them do well in Australia, many other members of the Nepal football team followed suit.
If you take the 20 players participating in the South Asian Game's U-23 team that won a gold medal in 2019, eight have left Nepal for Australia.
Dinesh Rajbanshi, Suman Aryal, Mikchhen Tamang, Hemanta Thapa Magar, Nitn Thapa, Tej Tamang and Abhishek Rijal are not in Nepal. Most of these players were substitutes for the national team, some had become regular starters.
Suman Lama, Ashish Lama, Darshan Gurung and Sajog Rai are also not in Nepal. Gurung had become a hero after scoring Nepal's first goal against Kuwait in 40 years during the Asian Cup Qualifiers.
Lama, who made his debut with the national team against Sri Lanka in 2016, has 22 caps. Suman Aryal, who made his debut against Pakistan in 2018, has 26 caps. Dinesh Rajbanshi, who made his debut against Yemen, has 24 caps and Abhishek Rijal, who made his debut against Malaysia in 2019, has 12 caps. Similarly, Tej Tamang, Santosh Tamang and Ashish Lama who have 24, 16 and six caps respectively were seen as the future of the Nepal football team.
Nepal's former coach Abdullah Al Mutairi handed debuts to 15 players during his nearly two-year tenure when Nepal played 20 games.
Gautam Shrestha, Akash Budha Magar, Shiva Gurung and Rajan Gurung, who got a chance during this period, did not see a future in Nepal and left for Australia.
Causes and consequences
The future of Nepal football leaving the country is bad news as national team regulars like Bishal Shrestha, Rohit Chand, Kiran Chemjong and Sujal Shrestha are in the latter half of their careers. This trend will disturb the balance of club football, which will have a negative impact on the national team too, say experts.
Football coach Meghraj KC says when the generation prepared by years of investment leaves the country, a crisis can arise.
"If we only played domestic football, this is not an issue as others will take their place. But as we play internationally, these players leaving creates a huge vacuum," says KC.
KC says the past three years have been quite bad for the Nepal football sector resulting in the players giving up entirely.
After the A Division League and knockout tournaments concluded in 2019, football was at a standstill due to the Covid pandemic. In 2020, no football activity took place. The league happened again in 2021 as did various knockout tournaments across the country.
But these are not enough for footballers to sustain themselves playing a sport they love, argues KC. According to data, Nepal footballers were only involved in the game for 10 months in the past three years. This means players were only paid for those 10 months.
"When you don't have other means to put food on the table, they have to think about alternatives. I won't be surprised if more leave," says KC.
Jagjit Shrestha left Nepal in 2016 for similar reasons. Football activities had gone down following the 2015 earthquake and he stopped seeing a future in the Nepal football sector.
"When it's hard to fulfil your basic needs, you stop seeing a future in a sport," says Shrestha. "We hardly get to play there and there is no set footballing calendar. Inflation is on the rise every year, yet our pay doesn't change. I don't blame players leaving the country."
Sankata Club President Indra Man Tuladhar sees the need to look at this problem from the perspective of the players.
"It's safe to say that the lifestyle and social security in Australia are miles better than in Nepal. The players feel they have a better future there," says Tuladhar. "The Australian government loosening its immigration rules has also helped these players."
The Australian dream
Most of the Nepal footballers have reached Australia on subclass 400 temporary work visas. This is a short-term work permit given to skilled personnel of a special nature. Those going to Australia on this visa cannot do anything else other than what's specified on the visa.
However, according to Australia's immigration policy, those who come in this way can change their visa type and get a student visa, so the attraction of the players is more, says Chiranjeevi Devkota, the president of the Australian Nepalese Journalists Association. None of the footballers who have gone from Nepal can join the competitions or clubs under the professional football pyramid there. Apart from Jagjit Shrestha, all other footballers play in community competitions.
"There are dozens of competitions organised by the Nepali community in Australia during the weekends. The number of clubs is huge too. These clubs bring the Nepal footballers to come to play for their teams," says Devkota from Melbourne.
Behind these community competitions is the Australian Nepalese Football Association (ANFA), registered 12 years ago in New South Wales, Australia. The association has been looking after Nepal footballing activities there ever since.
Raju Manandhar, who was the president of the organisation from 2013 to 2018, admits that players are coming from Nepal in coordination with clubs playing in the Nepali Community League.
"Around 2,500 Nepali players from New South Wales are registered in our organisation. There are 12 clubs playing in the Premier League, 10 clubs in the Minor League and six clubs in the Veterans League," says Manandhar. "There is a game every Sunday. Players' fees and cash prizes are also arranged accordingly."
According to him, the Premier League, which is the top division, operates for six months.
Now, most of the Nepal footballers who are in Australia under the sponsorship of the clubs founded by Nepalis have changed their visas. Manandhar says if they get a student visa and complete the course there, it will be easy for them to get permanent residence in the future.
Nepali clubs in turmoil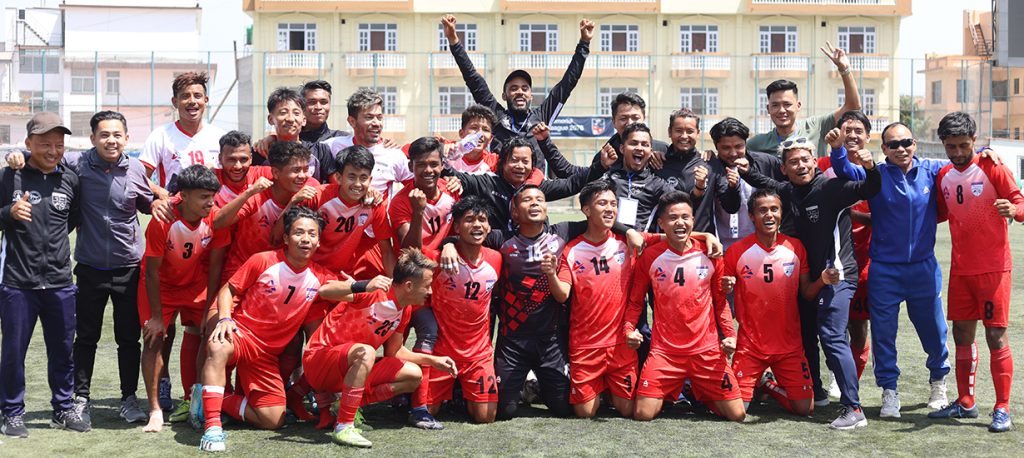 With one player after another leaving for Australia, it has become difficult for the Nepali football clubs to form a team before the A division league.
Football's season started a month ago with various knockout competitions and the A division league is due to start on March 3. As the date for the league is nearing, players tied with the clubs are leaving the country.
Ruben Rai, the president of Church Boys United, says all Nepal football teams are facing problems due to this.
"The only way we can stop this is by giving out large salaries or creating a change from the ground up. It's not something our club or All Nepal Football Association (ANFA) can do alone," says Rai.
But, football analyst Mishra says that the responsible bodies and individuals are not interested to create a change.
"More will leave before the season starts because those in leadership roles in the government and the governing body are not doing anything about it. It's like they don't care," says Mishra.
Hopeless ANFA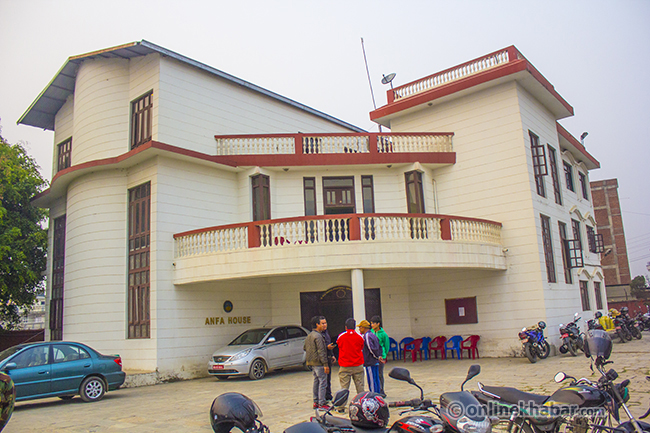 Mishra is right as the country's football governing body, the All Nepal Football Association (ANFA), does not have a concrete plan to stop the exodus of players. So far, it has not even collected the data of the players who have gone abroad.
"It's their personal choice," says Dawa Tamang, the ANFA vice president. "We can't go to the airport and stop them from leaving, can we?"
Tamang says he does not believe that it is hard for Nepal footballers to sustain themselves in the country. On the contrary, he says that the players are highly ambitious and opt to leave the country. "I don't think it will be solved unless the government does something. ANFA can't do anything," says Dawa.
He does nonetheless admit ANFA's regular and long-term planning and implementation are weak. But he says that ANFA is aware of the issue and is serious about it.
"We want to produce players from the grassroots and work by making a long-term plan. We will discuss this in the working committee and develop a system, which will develop the players in a manner in which they won't have to think about going abroad," he says.
---
This story was translated from the original Nepali version and edited for clarity and length.