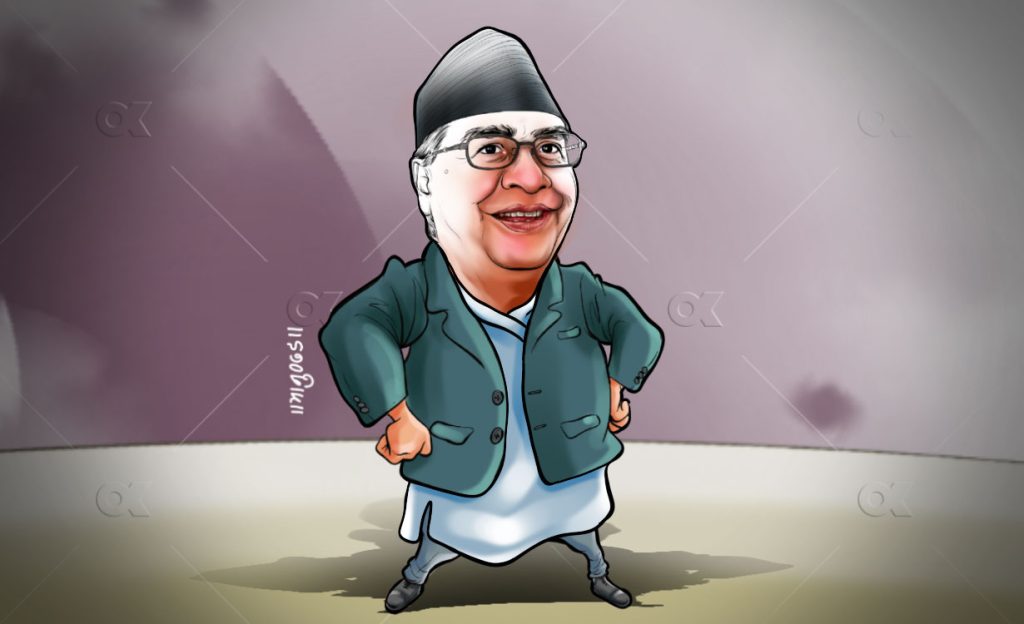 Every five years, a lot of candidates give in their names to contest the election from Dadeldhura. But, in the end, only one person wins. That person is Sher Bahadur Deuba.
A lot of them have tried since 1990, but no one has been able to ruffle Deuba's feathers in his home district in Dadeldhura. Even when Nepali Congress suffered one of its worst defeats in the 2017 elections, Deuba won his constituency comfortably. Post-election, he was even confronted by leaders and cadres of his party who demanded his resignation, but instead, Deuba told the leaders they had no right to speak as non of them had won seats like him.
"Why should I resign for your poor showing? How is it fair," Deuba reportedly told them.
And, he was right. Senior leaders like Ram Chandra Poudel, Shekhar Koirala, Bimalendra Nidhi, Ram Sharan Mahat and Purna Bahadur Khadka had all lost. Even 'young leaders' like Bishwa Prakash Sharma did not do well.
Leaders like Shashanka Koirala, Gagan Thapa and Minendra Rijal did win their constituencies, but they were not powerful enough to stop Deuba as he remained the president of the party.
But, what about this time? Will Sher Bahadur Deuba win the parliamentary election this time?
Luck or labour?
A while back, Sher Bahadur Deuba had gone to an astrologer who had told him he would become a prime minister seven times. But, even he must have doubted this when he became Nepali Congress parliamentary party leader after defeating Prakash Man Singh in 2018 as his party was in a clear minority. But, things changed for him in 2021 after then prime minister KP Sharma Oli dissolved the parliament twice. The move was called unconstitutional by members of his own party. 
Following that, the erstwhile Nepal Communist Party also got dissolved, thus opening the door for Deuba to become prime minister yet again.
Deuba's image at the party is not great. There are some who revere him and praise him for the work he has done for Nepali Congress. But, the other side sees things differently as they claim as Deuba has become stronger, Nepali Congress has become weaker.
The general public also does not like how Sher Bahadur Deuba governs the country. Many want him to lose in the election too as he has time and again failed to live up to people's expectations.
But, that is not likely as Nepali Congress has a certain level, which will help the party and Deuba to get votes during the upcoming elections too. Many people claim that this year, Deuba will win his constituency with more votes than he has in the past.
Why? It is because he is the prime minister; he has the support of the coalition; he has an increasing influence at the local level, sympathy due to old age and weak opposition.
The best is yet to come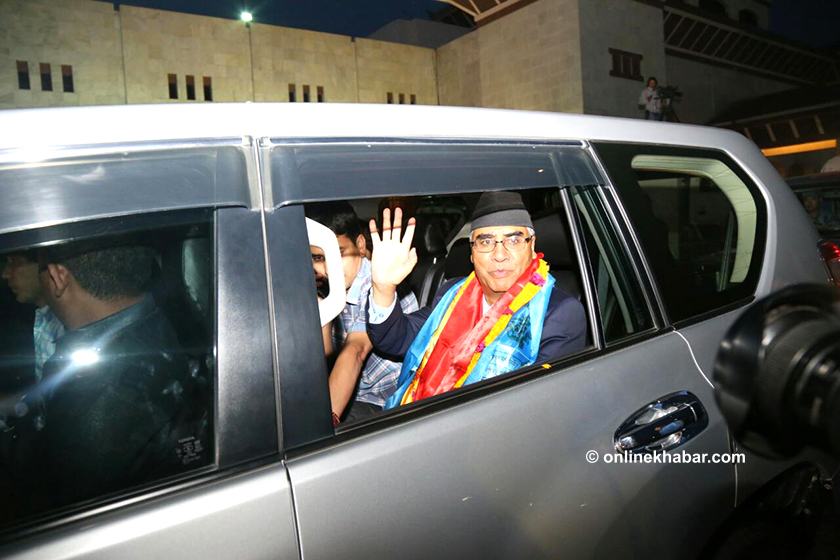 As mentioned above, Sher Bahadur Deuba has not lost an election and has been a member of the parliament six times. The upcoming election will be his seventh and it is highly likely he will win again.
Out of the six times, there has only been a tight race once when Khagaraj Bhatta from Maoist Centre came close but lost to Deuba by 1,368 votes in 2008. Apart from that, he has been strolling every election.
This year, it is expected he will record a landslide victory as Maoist Centre, which Bhatta represents, is a part of the Nepali Congress-led coalition.
Times have changed so much that Bhatta has been praising Deuba and how he has become a stalwart of the Nepali Congress, a party dominated by the Koiralas.
"People like Ganesh Man Singh left the party due to the Koiralas while a leader like Krishna Prasad Bhattarai struggled too. But, look at Sher Bahadur Deuba. He's ended that and has led from the front," says Bhatta.
This goes to show how Bhatta is trying to help Deuba, which he believes will help him get a seat in the Provincial Assembly as he is aiming to become a chief minister of Sudurpaschim. Bhatta says if he is not given a ticket to compete for the post of chief minister, he wants to contest the federal election from either Kailali or Kanchanpur.
The UML split is also a reason for Sher Bahadur Deuba to do well in the upcoming election. The recently formed CPN-Unified Socialist has an okay reach in Dadeldhura. But, as it is trying to join the coalition, there is likely to be no one who can compete with Deuba in his constituency.
There is also a feeling that since this is most likely his last election as he is 76, he will get a lot of sympathy votes from his voters who want to see him win one last time.
He has also always been open to people from his area. People close to Deuba say he has always opened his doors to the people whether he is in Baluwatar (the PM's official residence) or in Budhanilakantha (his private residence).
"He meets everyone. He helps everyone who wants help with medical and educational expenses and even finds jobs for people. This helps him during elections for sure," says a leader close to Sher Bahadur Deuba.
He is also on the top of the list of leaders who spend money to please cadres and voters alike. Even when others struggle given how expensive elections are, Deuba never does and that helps him get additional votes.
"He doesn't think and distributes money like it's nothing," says a leader from Dadeldhura.
Deuba is also helped by the UML's poor planning when it comes to Dadeldhura. Since 1992, there has been no competition from the UML as it has not increased votes since then.
But, UML leader Gajendra Shahi does not agree. He says that the UML is the second biggest party in the district.
"We still compete with Nepali Congress and Maoists despite their coalition. Look at the difference in votes in 1992 and now," says Shahi.
The district has added 12,000 new voters. Representing the new generation, independent Sagar Dhakal has announced to contest the election and go against Deuba.
After visiting the district, Dhakal says he is positive. He says the locals from the area are upset with Sher Bahadur Deuba. But, many Nepali Congress leaders say Dhakal will not be able to do anything.
"The most votes Sagar Dhakal will get is 150," says Nepali Congress district president Bhim Saud.
| | | |
| --- | --- | --- |
| Election year | Votes received by Sher Bahadur Deuba | Votes received by the closest competitor |
| 1991 | 14,577 | 6,628 (Govinda Kalauni, UML) |
| 1994 | 20,701 | 9,966 (Khem Raj Bhatta Mayalu, Nepal Janabadi Morcha) |
| 1999 | 28,659 | 7,840(Bageshwari Datta Chataut, UML) |
| 2008 | 20,529 | 19,161 (Khagraj Bhatta, Maoist Center) |
| 2013 | 23,920 | 12,332 (Khagraj Bhatta, Maoist Center) |
| 2017 | 28,044 | 21,929 (Khagraj Bhatta, Maoist Center) |
Deuba is yet to lose an election.
Strong local unit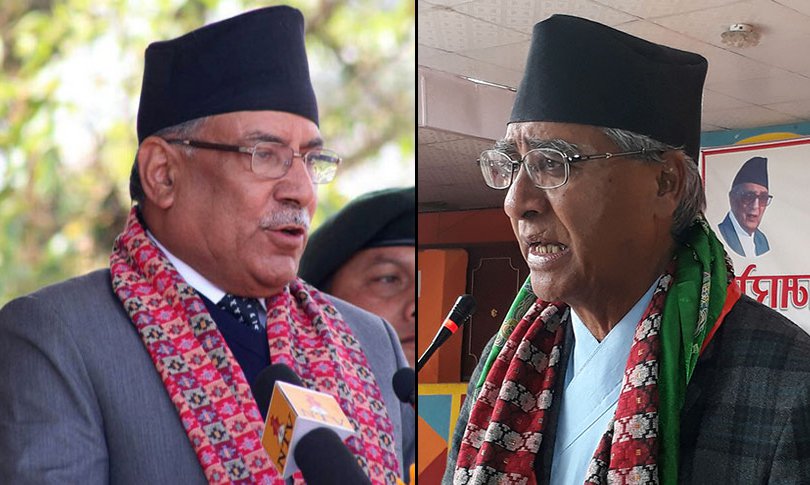 During the local elections, Sher Bahadur Deuba went to Dadeldhura and spent four days there.
Karna Bahadur Malla, a close Deuba aide, had protested as his people were not given a ticket to contest the elections. Malla, a member of Nepali Congress-BP, then joined hands with the UML to take on the Nepali Congress-led coalition. But, as Deuba went there, he was able to minimise Nepali Congress-BP's reach and improve the Nepali Congress' influence in the district. As a result, out of the seven municipalities in the district, Nepali Congress and its coalition won five of them. It was only in Amargadhi that Nepali Congress did not win by a landslide.
Deuba's main interest during the local elections was Amargadhi too, where the district headquarters lies. But, the UML-backed Nepali Congress-BP leader Hari Bhattarai pushed Nepali Congress to the limit as he had more influence in the area. Sher Bahadur Deuba was under a lot of pressure.
But, Bhatta lost to Nepali Congress' Dilli Raj Joshi by 193 votes. Following his loss, Bhatta accused Deuba of using state resources to defeat him.
"It was like it was me against Deuba fighting for Amargadi," says Bhatta. "He used all his power yet he nearly lost. Is he really that powerful?"
But, in other areas, Nepali Congress won comfortably. If you include votes received by ward chairs, Nepali Congress received 21,735 votes followed by the Maoists who got 12,787 votes. All these votes will most likely go to Deuba during the federal elections.
Will Karna Malla be able to stop Sher Bahadur Deuba?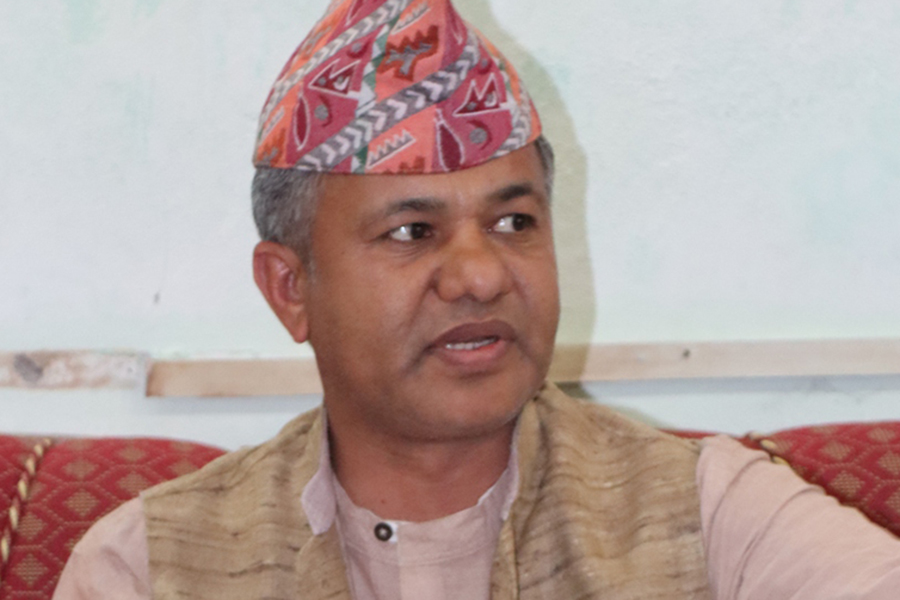 Malla had been a close aide of Sher Bahadur Deuba in the past, but recently, he has been contesting elections against him. Malla has also been improving the influence of Nepali Congress-BP in the district. But, it has not reached the level to threaten Nepali Congress' stronghold in the area.
Nepali Congress's recent performance in the local elections is proof that it is going to be hard to beat them.
Malla and the team in the past have constantly argued that Deuba had done nothing to develop the district despite being prime minister five times. But, the locals who know Malla has been close with Deuba for 24 years did not believe in him.
"What did he do when he was with Deuba? Nothing. And, then he goes telling people Deuba didn't do anything? How will people believe him," says a leader in the district who argues Karna Malla is making Sher Bahadur Deuba even more powerful in the district.
---
This story was translated from the original Nepali version and edited for clarity and length.