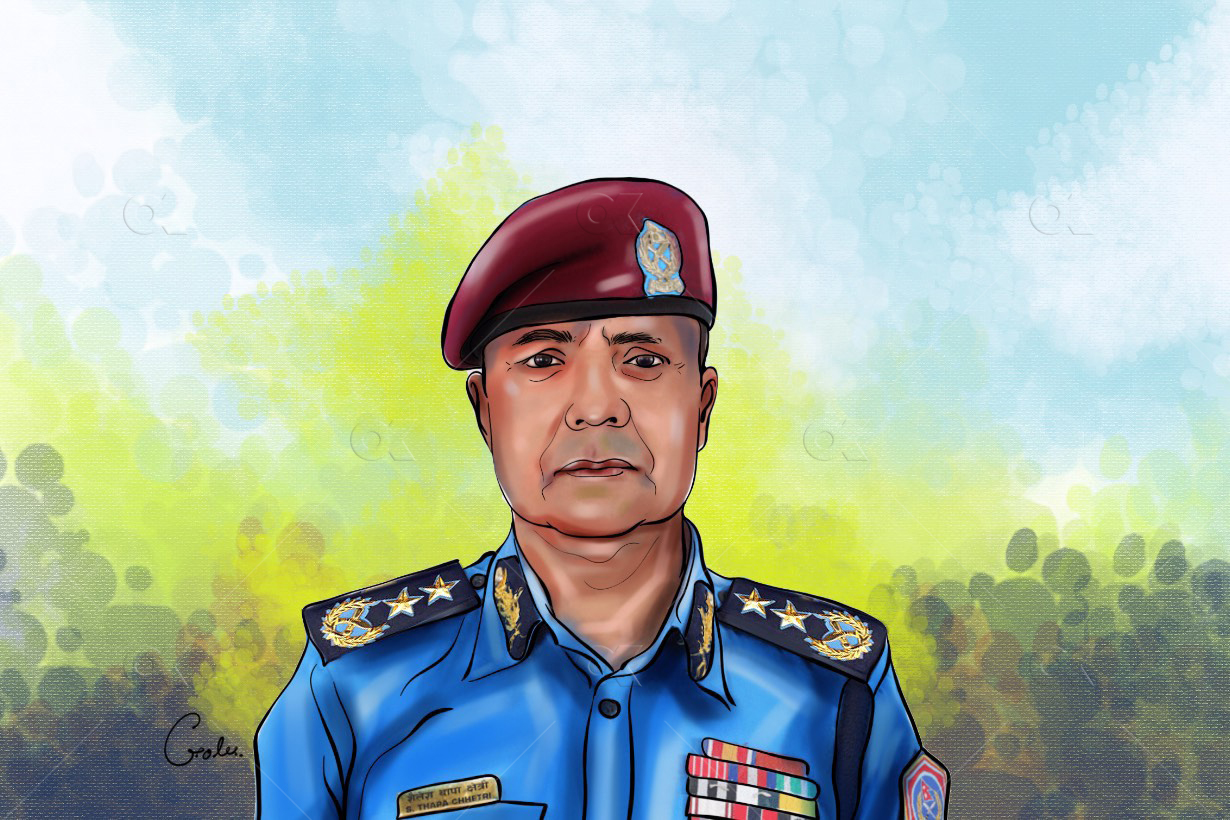 Kathmandu, July 8
The government has appointed Shailesh Thapa Chhetri as the new chief of Nepal Police.
A cabinet meeting held on Tuesday evening decided to promote Chhetri from the position of additional inspector general to that of inspector general. Chhetri will succeed Thakur Prasad Gyawaly who is retiring due to after a five-month stint as the inspector general.
Besides Chhetri, another AIG Hari Bahadur Pal was also qualified for the top position, but the government picked Chhetri based on seniority and performance. Now, he will lead the national police organisation for the next 22 months until his retirement.
A native of Bhaktapur, Chhetri, now 52, had joined Nepal Police in 1992 as an inspector. Since then, he has consistently maintained a profile of an intelligent and honest police officer. Exceptionally, Chhetri has been ranked the first among his peers on all occasions of his promotion. He had been serving as the chief of the Human Resource and Administration Division in Nepal Police for the past few months.
In comparison with his predecessors, Chhetri is considered weak in political lobbying and proximity with politicians.
Now, Chhetri will face the tough challenge of maintaining his integrity while dealing with crucial security concerns of the country.