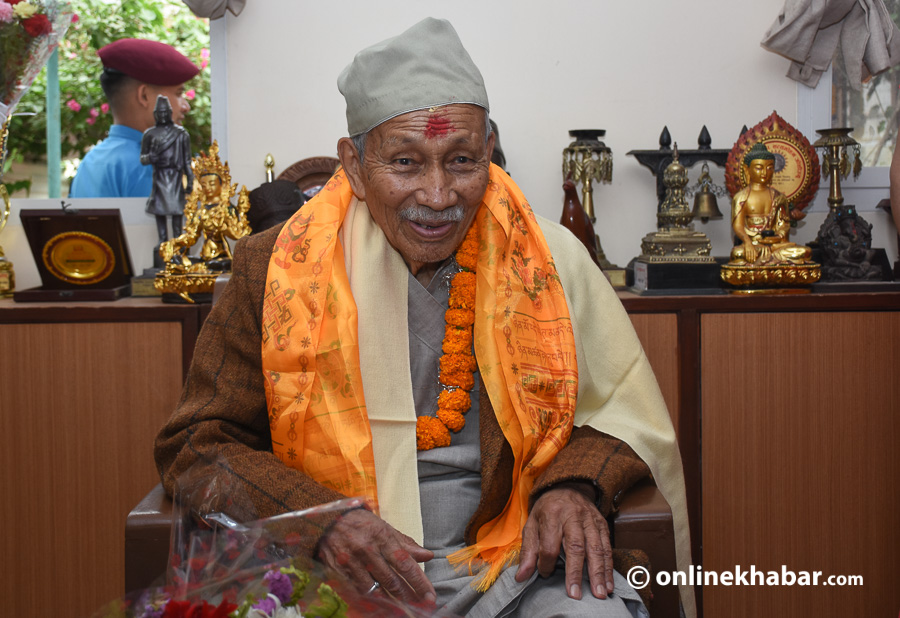 Kathmandu, October 11
The health of historian Satya Mohan Joshi is getting better, say doctors.
Joshi, 103, is admitted to KIST Medical College and Teaching Hospital in Lalitpur and is undergoing treatment. Sources at the hospital say his heartbeat, which had been irregular for the past few days, is getting better.
"He's not 100 per cent fine, but things are looking good. However, since he's been diagnosed with pneumonia, we've started giving his antibiotics," says a hospital source.
The source says his blood pressure is also normal and Joshi has also been consuming warm soup.
"If he continues to show signs of recovery, we will transfer him back to the ward in a few days," says the source.
Joshi is currently in an ICU undergoing treatment for heart-related ailments since September 23.